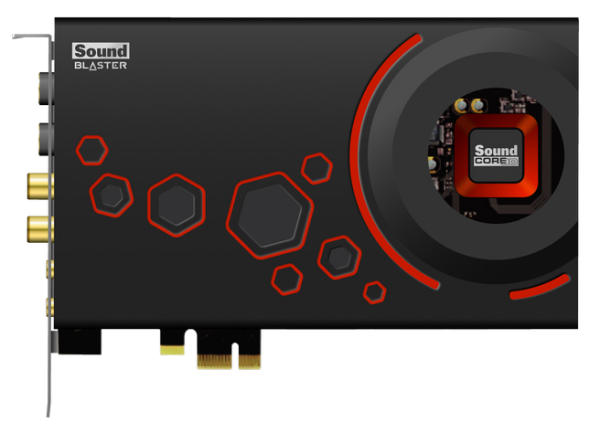 Creative has come up with three Z-series soundcards that cost as much as S$349 each, in a bid to grab a share of the niche PC audio market.
The pioneer in PC audio in the 1990s is hoping to convince users with its Core3D sound and voice processor as well as studio-grade components that promise better audio for games, movies, songs and even voice communications. 
Though PC audio has been dominated by onboard audio chips in the past few years, there is a niche market for PC audiophiles who are interested to get the best audio when they play their music on their headphones, for example.
Creative's top-end Sound Blaster ZxR seems aimed at them. It comes a host of stuff aimed at enthusiasts, like external digital-to-analog converters (DACs) promising an 127dB signal-to-noise ratio (SNR), sockets for swappable Op-Amps, a high-end 80mW into 600 ohm headphone amplifier, and 192kHz pass through.
For the money you are forking out, you also get a DBPro daughter board that offers optical output and an analog to digital (ADC) converter for folks recording sound for professional audio work.
Included as well is a breakout box, an Audio Control Module (ACM) that includes mic and headphone connections that are conveniently accessible on the desktop. It also comes with a dual-microphone array for picking up voices, which Creative claims will improve chats in games or on Skype, for example.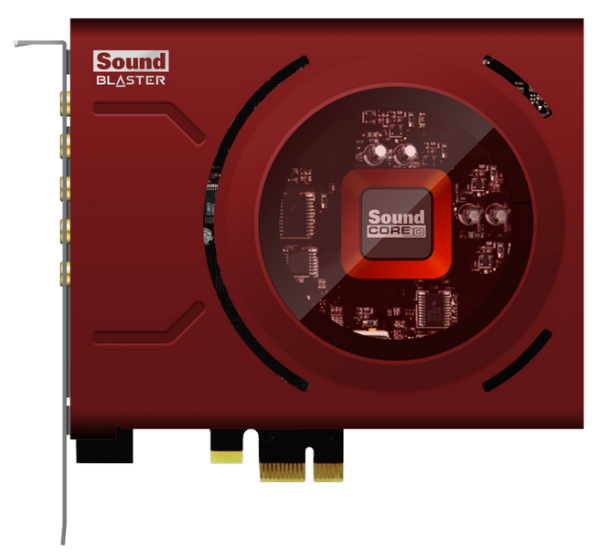 The cheaper S$199 Sound Blaster Zx doesn't come with the daughter board while the S$149 Sound Blaster cuts cost further by doing away with the external module as well.
Once the undisputed leader in audio cards, Creative now faces strong competition in a much smaller market. It will come up against Asustek, which has been doing very well with its Xonar range of soundcards as well as the likes of Auzentech, which has been catering to PC audio buffs.
The Singapore company does have one thing going for it though – some users will be charmed by the see-through window that shows off its cards' Core3D sound chips when they start shipping in October.