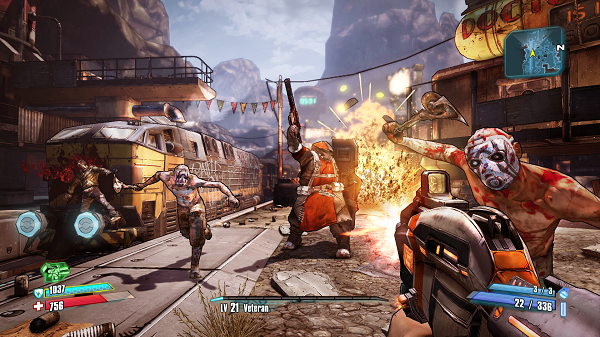 Splice co-op shooter play with a Diablo-like deep loot table and a RPG-like tech tree, and you get Borderlands 2. Basically more of the mayhem unleashed in the first Borderlands with the same distinct aesthetic look, but bigger and with a brand-new storyline.
And one of the best reasons to play it?
"Because there are tons and tons of guns in the game," said game developer Gearbox CEO Randy Pitchford.
He was in town today for an Asian media conference to create some pre-publicity buzz for the game, which is set to launch next month, and we got a chance to both see a demo and try the game out.
Borderlands 2 is set to launch with four different classes initially: the tank-like hulk Salvador who can go into a Gunzerking battle frenzy; the assassin sniper Zero who does massive critical DPS, the crowd-control mage-psychic Maya that can heal and leach life from enemies; and the engineer-soldier Axton who can place turrets for offense and defense.
You can team-up with a group of friends to form up to a team of four, or play solo as you complete the campaign story to take down the notorious Handsome Jack and his corrupt Hyperion Corporation on the gunslinging world of Pandora.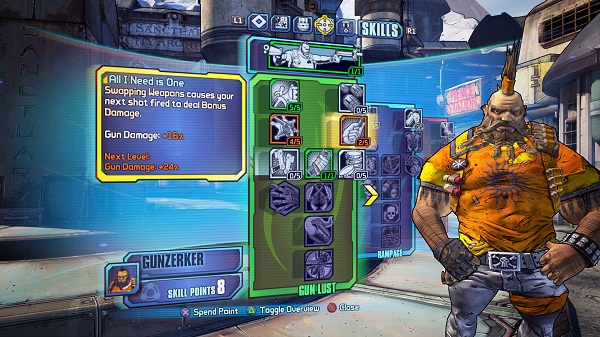 During the demo Randy and his team showed off raid boss "Terramorphous the Invincible", which is meant to be a ridiculously optional hard boss fight, and give hardcore players something to challenge themselves with.
Who are you calling a girlfriend, yo?
He also previewed and gave us a first glimpse of the Mechromancer class, a pixie wisp of a gal who summons a huge robot pet to maul opponents with. Yes, the one that has garnered all kinds of controversy for purportedly being "sexist" recently.
Apparently, the furore was caused by a comment by Gearbox's lead designer John Hemingway on a recent interview with Eurogamer that the they wanted to created a class for people "who suck at first-person shooters" and can play along via the "girlfriend mode". This drew ire from female gamers, who are incensed that are assumed to suck at games.
All throughout the media session I wanted to ask Randy what he thought of the controversy, but since the media at large didn't get a chance to ask questions at all, let me just give my two cents worth of what I think.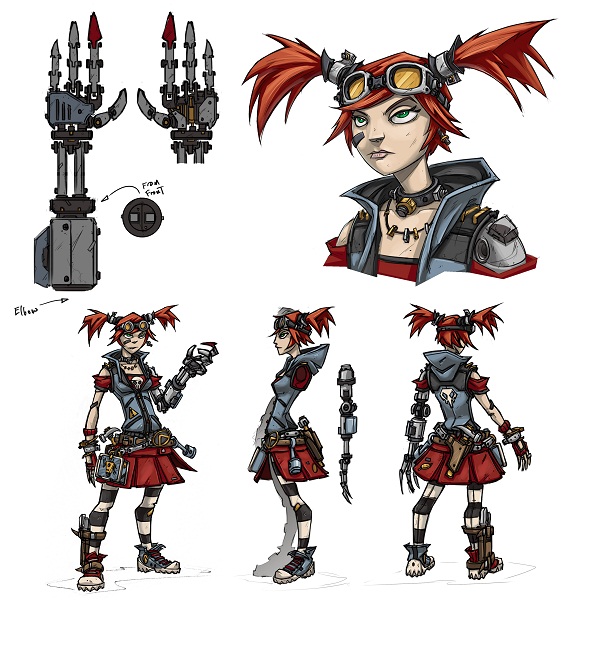 Just chill out folks (both gals and guys) — it's just a game. For all girls out there reading this, I'm not trying to patronize you.
Yes, I am not a girl, and it would not be possible for me to 100 percent understand sexism entirely, not having been born female. What I do know is that I have female friends who can kick my ass in shooters, and I'm perfectly fine with that.
I'm a little surprised that people are so sensitive on this issue! There are tons more female gamers than in the past, gaming is far more mainstream than a decade ago, and guys don't all think you suck at games.
In any case, the Mechromancer seems like a fun class — and I do like pet classes — but personally I hope they don't make it so overpowered and easy that it breaks the game (especially co-op group games) and makes it unfun.
The Mechromancer class will be available 60 to 90 days after the launch. It will be free to those who pre-ordered the game and available as a DLC otherwise.
The recommended retail price for Borderlands 2 is S$59.90 at all major Singapore game retailers, and it will be released on September 21st. It is also available on Steam.