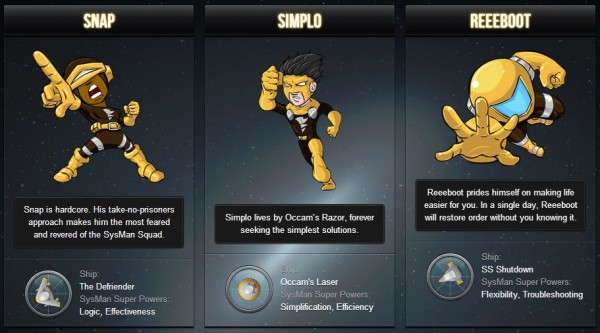 Brought to you by Solarwinds
Network management can be such a difficult task for IT managers everywhere with the sheer number of network devices and equipment, not to mention vendor-specific quirks that can bedevil many monitoring tools.
That's not even bringing up the problem of users increasingly bringing their own devices to the workplace, to make matters even more complicated.
So, how do you make sure things run smoothly? Bring in the consultants, who will not only cost a bomb and can only start work usually after a long tender and procurement process? By then, the problem may have been solved and new problems would have turned up with the solution.
Why not simply do it yourself? Now, IT managers can have at their fingertips tools that monitor a wide array of networks, with support for numerous vendors in the market. Solarwinds provides these powerful tools directly to IT managers, so they can have visibility to the networks they administer.

To check out how you can get started, head on to Solarwinds' website for a free bandwidth monitor.
Find out our tips on how to manage an IT environment where BYOD is the feature, not the exception, and to get a grip of a situation that can be chaotic. Read more.
Also, find out how other organisations are administering their networks with the help of network tools offered by Solarwinds.
Asia Pacific Network Information Centre (APNIC)
When the Asia Pacific Network Information Centre (APNIC) wanted an easy way to monitor its network traffic, it turned to a category of IT management tools known as Network Performance Monitor (NPM).
NPM tools allow network administrators to easily identify network delays, packet loss and throughput – all of which can affect the performance of online services. Network errors, for instance, can result in the loss of data packets, while network delays may be caused by cabling problems.
To APNIC, which assigns millions of Internet addresses to organisations across the Asia-Pacific region, keeping its network humming along at all times is crucial to over 3,200 member organisations that rely on its services. Read more.
---
Monroe City Schools
At Monroe City Schools in Louisiana, United States, IP addresses were tracked by paper and guesswork. Single network pings were also used to identify free or unused address spaces.
Thanks to SolarWinds' IP Address Manager (IPAM), the school system now gets a real picture of their IP leases and available addresses across 21 public schools.
The tool has also allowed IT administrators to be more proactive in ensuring all sites have available IP resources, saving countless man-hours. Read more.

This page is brought to you by Solarwinds. Find out more about how network tools can help IT managers from the Solarwinds website. Be sure to check back on this page as we share more software tools in the coming weeks.