Since it was started in 2008 by three technology journalists in Singapore, Techgoondu has been an authoritative source of news, features and opinions on technology developments in Singapore and the region.
Today, Techgoondu's stories range from reviews of the latest gadgets to big industry trends shaping the business world.
They are read by consumers, business professionals and government leaders alike. With a readership that cuts across a wide spectrum, our articles speak to a large cross section of society.
Each month, the Techgoondu website attracts an estimated 160,000 to 350,000 page views (Google Analytics). Our articles and updates are also shared regularly on Facebook and Twitter.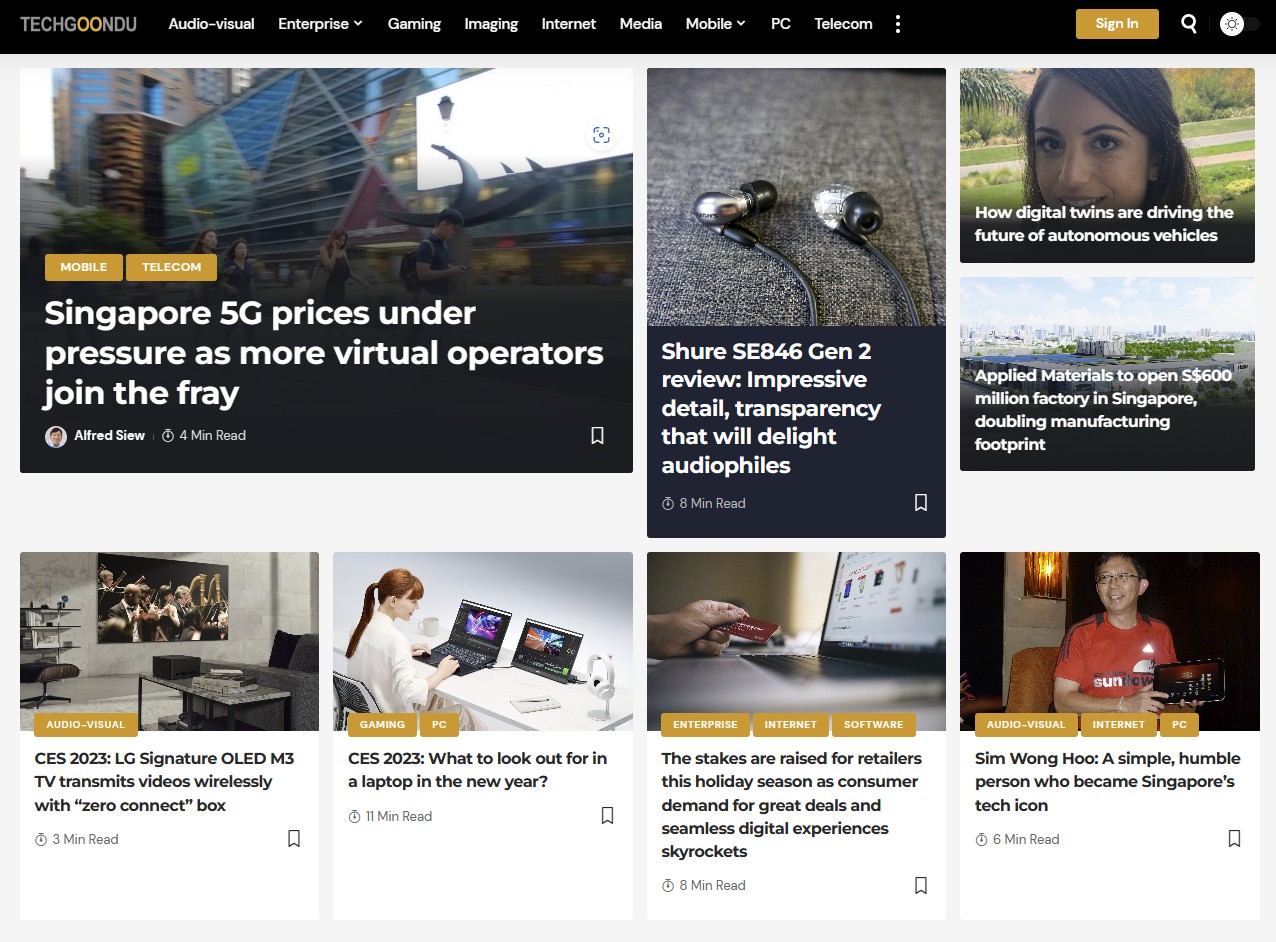 Published by Goondu Media Pte Ltd, a company registered in Singapore, Techgoondu is an ideal platform for companies seeking to reach out to technology users.
Whether you are an enterprise technology company with a desire to share your vision of the market or a consumer electronics firm looking to reach out to influencers and opinion leaders, Techgoondu provides a vital link.
Solutions with impact
Our solutions include display advertising in the form of leaderboards and other banner advertisements. We also work with clients in content marketing, enabling them to produce content that is useful and appealing to users through sponsored content and posts.
For our latest advertising rates, please download our media kit. Long-term contracts of three months and longer, as well as custom campaigns, enjoy exclusive discounts over our published rates.
Got a question? Drop us a note at contact@techgoondu.com. Or contact us via other means here.