Being a huge DS fan, I've been tinkering with my device ever since I got it last year.
With the right mods, the Nintendo DS Lite can be far more than a portable gaming platform — and can be used to run any number of fun homebrewed apps. In my opinion the DS is probably one of the more moddable gaming platforms that can be "repurposed" for other uses. 🙂
Three pictures below tell the story of some apps I've been playing with: a wardriving app utilizing the dswifi development kit, an e-book reader that uses TTF (true type fonts), and a video player, dsvideo.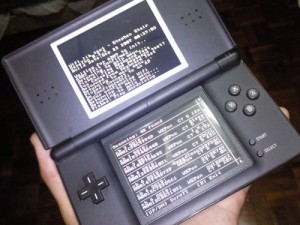 A fun wifi scanner and packet capture tool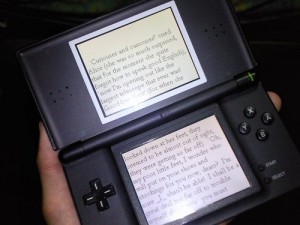 Chapter 2 of Alice in Wonderland on my DS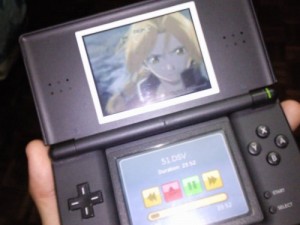 Any Full Metal Alchemist fans out there?
Once my Slot-2 chip arrives I'll be able to showcase instant messaging, browsing and FTPing (part 2). There's also fun stuff like Linux for DS, dictionaries, etc. A shoutout to all DS fansboys out there!