So, you can't wait for SingTel to bring the hyped-to-the-heavens 3G iPhone? Well, since the red camp missed the July 11 launch, you can get one from places where the gizmo is sold.
One place would be Hong Kong, where my bro Paddy says they cost a whopping S$1,700 to S$,2000 in retail shops. No SIM lock, no need to "jailbreak" or hack it to run here. Just insert your SIM in there.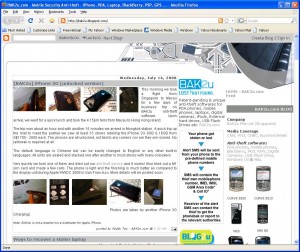 But for that price? I can buy a nice iPod Touch and another full-featured PDA-phone and have spare cash. Not quite US$199 as Steve Jobs – and his raging mad fans – claim eh?