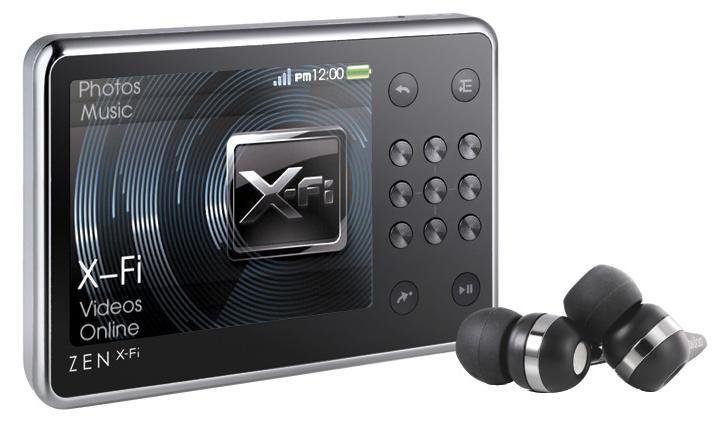 On the face of it – a rather "thin" face of it – Creative seems to have finally come up with a solid MP3 player with its Zen X-Fi.
This little gizmo is slim at just 12.8mm (a few credit cards thick) and should fit into the pocket well. Yet it has most of what the pricier – and longer – Apple iPod Touch has and more.
Wi-Fi? Check. Video playback (including DivX and WMV)? Check. SD card slot for additional expansion? Check.
Wait, there's also built-in FM and a microphone, so it should come in handy for recording meetings and, for us reporters, for recording what interviewees say (and later deny!).
Best of all, the price is right. Creative's online store is selling the 32GB version for S$399 – that's less than the S$848 what Apple asks for its 32GB iPod Touch.
With such capacities, there's finally enough capacity for the whopping 20+GB of music that is quickly expanding on my PC, thanks mainly to my encoding stuff in WAV instead of MP3 these days.
I've always said MP3 players, unlike computers, are lifestyle products and Apple's done a better job with them than a "PC" company like Creative. But would you pay twice as much for a player with less stuff just to look cool?
I know I didn't buy a Sony Walkman or Discman just because it's Sony in the past – I bought an Aiwa or Panasonic that played (mostly) just as well. Now, after two iPods, maybe it's time for me to consider Creative seriously.