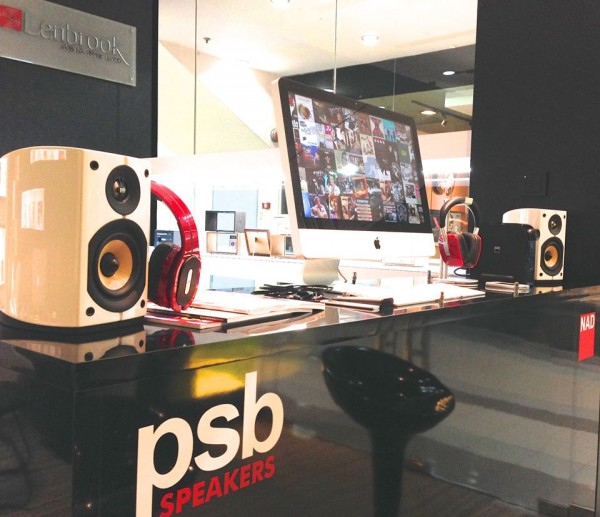 Ever wondered what are the things to look out for in a pair of headphones? Or how to select the optimal component to add to your hi-fi system to bring the best out of for your favourite music?
Come check out some great audio gear and ask questions to Techgoondu's audio geeks at our first Listening Room for Music Lovers event on December 14.
We hope the event, open to Techgoondu readers in Singapore, will give our readers special access to some of the great audio gear that we often test out.
Held in conjunction with Lenbrook Asia, the folks who bring the NAD and PSB hi-fi brands to Singapore, the event will also have Techgoondu's editors speak about their experiences testing and buying audio gear.
There's great hi-fi equipment to check out too, and at very special prices only available at this private Techgoondu readers' event.
On show will be NAD's well-reviewed NAD D 3020 stereo amplifier, along with its headphones, as well as PSB speakers and headphones.
So, don't miss out on some great deals only available at this fans-only event. And yes, there are great prizes to be won too, such as an NAD D 3020 worth S$699.
Please sign up on the form below soonest, as space is limited to 20 people per session. We look forward to seeing you on December 14! E-mail us at contact@techgoondu.com if you have any queries!
What: Techgoondu Listening Room for Music Lovers
Where: Lenbrook Asia showroom
100 Beach Road
#01-09/11 Shaw Tower
Singapore 189702
When: December 14, 2013
Session 1: 11am – 2pm
Session 2: 3pm – 6pm
Lucky draw prizes:
1st prize – NAD D 3020 worth S$699 (one for each session)
2nd prize – NAD VISO HP 50 worth S$399 (one for each session)
We're sorry, all places are taken up for the event. Do drop us a note at contact@techgoondu.com if you have any queries.
Conditions:
1. The event is open to Singapore residents who are above 18 years of age.
2. Please sign up for your friends if they are coming with you, because each form submission entitles only one person to attend the event.
3. If a session is full, we may request some members to attend an alternative session.
4. We reserve the right to turn away persons who have not signed up to the event previously.