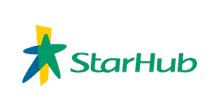 StarHub will roll out Voice over Long Term Evolution (VoLTE) services next year with the promise of clearer calls, after making the first such call today on its live 4G network in Singapore.
The technology delivers high-quality voice calls over a 4G or LTE network, which is more often been used for its high-speed data access than phone calls now. Many operators still rely on older 2G and 3G networks to connect a mobile call.
VoLTE has been rolled out in South Korea and the United States, which are among the early adopters. More smartphones are expected to support the technology next year, according to StarHub, which claims to be the first to make such a call in Southeast Asia.
The telecom operator will also be able to use VoLTE to offers its HD Voice service over 4G.
Now only available to its 3G customers, the technology enables more speech information to be sent, resulting in natural-sounding and clearer phone conversations with reduced background noise.
StarHub also said its 4G customer base has "more than doubled" since the start of the year. Though late to the 4G game compared to rivals M1 and SingTel, it now also has islandwide street-level coverage in Singapore.