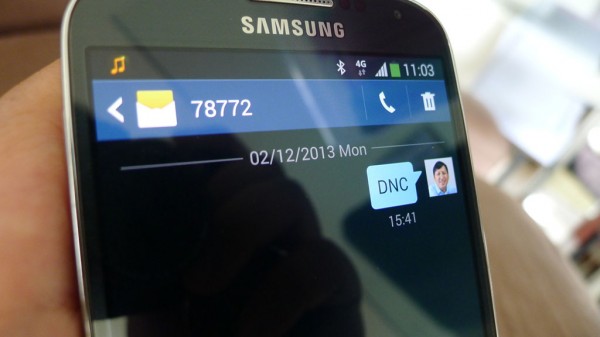 It's been a long wait but for many users who wanted to be rid of unwanted calls selling condominium launches, loans and insurance packages, the day finally came when they could place their phone numbers on a do-not-call list in Singapore.
More than 67,000 numbers were registered by 6pm yesterday, as users said no to spam calls and SMSes and took a big step towards towards better privacy protection for a country known more for its pro-business government policies.
By placing their numbers on the list, users will not get unsolicited messages from telemarketers unless they specifically okay such calls and SMSes on their phones.
By evening last night, the momentum had built up such that the Personal Data Protection Commission's website had faced heavy traffic. Around 10pm to midnight, some users complained that it was slow to access, before things returned to normal soon after.
Users can go to the government privacy watchdog's website to register their numbers, or send an SMS or call up to get their numbers on the list.
They will have to wait up to 60 days for their numbers to be free from such messages, though the new do-not-call regime officially goes into effect by January 2, 2014. Should they still get contacted by telemarketers, they are advised to get in touch with the companies or contact the commission with feedback.
The early interest seems to suggest that such consumer-friendly legislation is long overdue. Over the past few years, SMS and phone spam have annoyed a nation of cellphone-toting users, who own a total of 8.3 million mobile numbers. There are 5.4 million people in Singapore.
In 2011, the idea for a do-not-call registry was first mooted, but it was not until 2012 that a data protection law was passed for the first time in the country.
Now, the big test will be how effective the new system is. There has already been concern that it could be bypassed by operators calling or SMSing from overseas, using cheap Internet telephony to overcome national borders.
Another worry is that direct marketing companies will look to another medium that is not regulated as strictly – snail mail – to push their messages to users who have opted out from such unwanted messages on their phones and e-mail (read our commentary on their initial do-not-call list announcement).