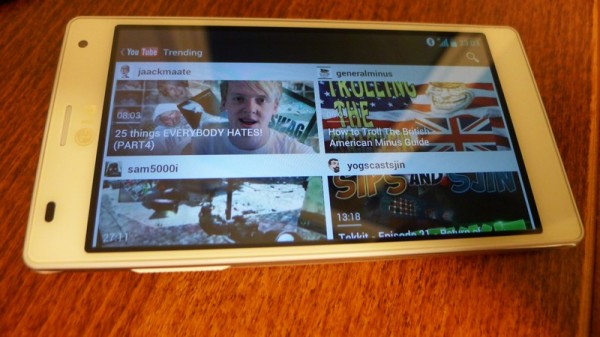 When it first turned up earlier this year at trade events, LG's Optimus 4X HD was likened by some pundits as a close replica of fellow Korean electronics maker Samsung's Galaxy devices.
That may be a slight to the folks at LG, but if you consider how well Samsung has been doing with its Galaxy phones, the comparison is not such a bad thing.
Indeed, after using the LG phone for close to a week now, I have to say it's a nice addition to the range of Android phones that now spoil smartphone users when it comes to choice.

First, let's just get the comparisons out of the way. The Optimus 4X HD does have a squarish face that resembles the Samsung Galaxy S II. The soft back cover which you peel off to reveal the battery, SIM card and microSD card slot is also reminiscent of the other Korean-designed phone.
But increasingly, phones are becoming similar because users have shown they like certain things, like a large simple screen without too many buttons. In catering to users,  the LG Optimus 4X HD doesn't lose out much to most of its rivals.
The quad-core Nvidia Tegra 3 CPU does its job here as well as you'd expect of any top-end phone from HTC or Samsung. The 4.7-inch screen, featuring IPS (in-plane switching) for accurate colours and wide-angle viewing, is generous in size and offers a sharp 1,280 x 720 resolution.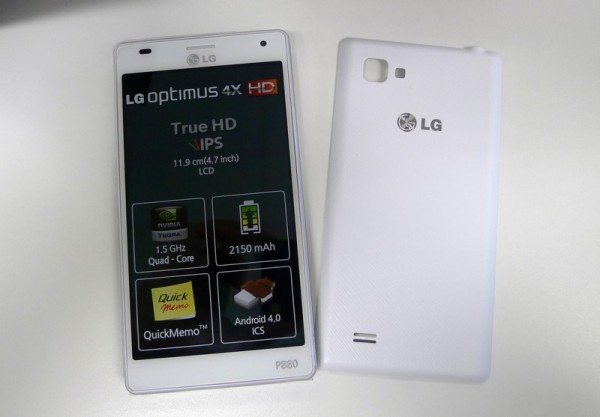 The Optimus 4X HD is a good looker too. The 133-gram frame is fairly light, though not so feather-like that you don't feel it in your pocket. Featuring a rather thin bezel and a minimalist design, the phone doesn't seem to have any unnecessary heft anywhere.
Like other Android 4.0 Ice Cream Sandwich phones now, the interface is really fast. It helps that LG's Optimus UI 3.0 skin that it places on top of the plain Android OS is very zippy and doesn't get in the way of things much.
The animation moving between screens, for example, is neat but doesn't slow things down. You can also change the effects and customise your home screen, much like many third party launchers out there.
LG even makes it easy to change the entire mood of your phone by switching between themes. This just reminds me of Cyanogenmod in a good way.
The Korean phone maker also likes to tout its QuickMemo app, which lets you draw on just about any screen that is showing. With it, you can annotate, say, a holiday picture or scribble what you feel about a tweet. I'm not a fan of the feature, to be honest, but it may be attractive to users who like to scribble notes on things they see.
If there is one thing that I don't like about the interface here, it is actually the soft-touch buttons on the bottom of the phone. The back/home/context buttons here are pretty close to the screen, causing me to accidentally tap on them when I am typing away on the keyboard on screen.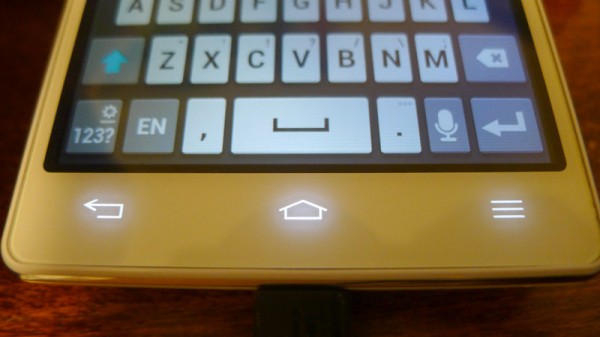 This means you often get out of an SMS or chat screen and back to the home screen, which can be a little annoying. Perhaps I've been using a Galaxy S II for too long, where the central Home button is a physical button that requires you to press hard to access. In any case, it's something to consider for folks who are switching to LG for the first time.
Apart from that, I generally enjoy using the Optimus 4X HD.
There are little touches like LG's SmartShare, which lets you send videos, songs and pictures wirelessly to your TV. The video player is also impressive. Thumbnail previews play while you are watching another video on the screen, rather like a picture-in-picture feature on your TV.
The onboard 8-meg camera isn't bad either, though I do have some issues shooting in really low light, say, in some restaurants. In bright areas, obviously, the Optimus 4X HD has no issues. Here are two actual photos shot from the phone (warning: large file sizes).
It helps that the camera is fast to focus and fire away. It doesn't shoot as many times at one go than an HTC One X, but in most situations, it is good enough for quick shots because it doesn't take more than a split second to focus and be ready to fire.
How is the battery life? The 2,150mAh power pack keeps the phone going for a day, on most days, if I don't have Bluetooth running all the time. I usually do that so I get connected once I jump into my car and fire up the built-in Bluetooth speaker. If I do that, I have to remember plugging in the phone to a car charger each time I go out, so the phone has enough juice should I have to make an urgent call late in the day.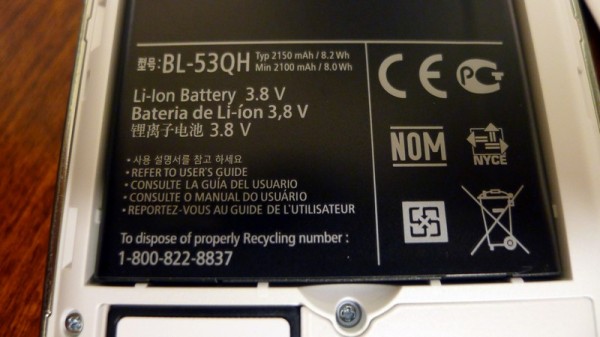 On the whole, I have to say that LG has improved leaps and bounds with the Optimus 4X HD, compared to its earlier Android phones. The interface here is neat and zippy and it doesn't lose out in the specs department either
The biggest surprise for me is that the phone is quite a bit cheaper than its HTC and Samsung rivals. The Optimus 4X HD is going for S$738 (without subscription), while the One X and Galaxy S III are tagged with prices closer to S$1,000 (see our top three Android phones).
If there is one thing that will stop me from buying the LG phone over the other two, it may be down to that elusive X factor. The HTC One X with its flexible but durable case and speedy camera and Samsung Galaxy S III with its svelte, rounded finish give them a slight edge over LG's flagship phone in a really competitive arena.
I'd still say the Optimus 4X HD is one of the top three phones to check out now. Just make sure you compare closely because the differences can be down to very personal preferences.