One of the best things about owning an Android phone is that you can customise your gizmo to no end with open source software that is available and well-made by a committed community of enthusiasts.
Yes, I'm talking about custom ROMs that replace the operating system that comes with your phone. In particular, the popular CyanogenMod 9 (CM9) version of Android 4.0 that is now very mature and have reached "release candidate" status – in other words, it is very stable for many phones out there.
A couple of days ago, I finally decided I've had enough of Samsung's version of Ice Cream Sandwich (Android 4.0.3) on my Galaxy S II and flashed it with CM9. Since then, I've never been happier with my phone.
The interface is understated and cleaner than Samsung's rather cartoony Touchwiz interface which it layers on top of its Android operating system. Better yet, CM9 doesn't come with a lot of the useless stuff that the phone maker deems it necessary to include. Without that bloat, the performance is very zippy.

There are lots of how-to guides on installing CM9, so I'm not going into too many details here. To make things easy, my pal @filterpaper had sent me a quick guide for updating from a stock Samsung phone, which I'm going to share here.
Before you begin, of course, a standard disclaimer: this could void your warranty, "brick" your phone and cause loss of data, so please back up everything before you begin. We're also not responsible for any loss resulting from following the instructions.
Preparation:
1. Get Google Apps 20120429.zip (or the latest) and save on your phone's SD or external SD card: http://goo.im/gapps
2. Get the latest CM9 RC1 zip file and save on your phone's SD or external SD card: http://download.cyanogenmod.com/?device=galaxys2&type=RC
3. Download Odin to your PC: http://www.mediafire.com/?429fcpdtpckkcea
4. Get CM9 Resurrection to your PC. Copy the link here and paste it on your browser: http://codeworkx.de/download/cyanogenmod/galaxys2/cm-9-20120420-ODIN-galaxys2.tar.md5
Flashing: 
– Open Odin
– Choose cm-9-20120420-ODIN-galaxys2.tar.md5 as PDA (IMPORTANT: don't change anything else)
– Boot your phone into download mode (guide here)
– Connect your device via USB to your computer
– Wait till Odin has fully recognised your phone
– Hit the start button and wait till the flash process is finished
– Device boots automatically into recovery
– Flash GApps 20120429, wipe cache and dalvik-cache
– Reboot
– Once everything looks fine, boot again to recovery
– Flash CM9 RC1
– Wipe cache partition and dalvik-cache
– Reboot
That's what I followed and worked for me. If you have issues, here's the complete CM9 Wiki where you can find more details.
What I want to share more on are the following pointers, post installation:
1. Getting your contacts to sync with Facebook
Depending on the Android version you are updating from, you could find that your contacts suddenly don't take their profile photos from Facebook any more. This is nothing to do with CM9, but a disagreement between Google and Facebook, which means Google has stopped sync'ing with Facebook accounts like it used to.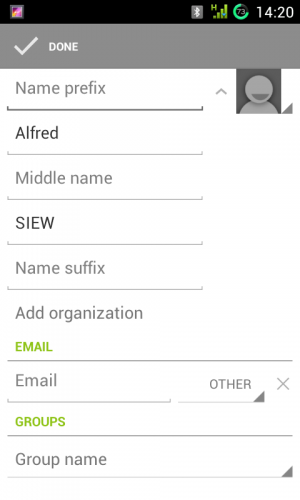 To get around this, you can download and install Friendcaster, which will continue to sync your Facebook contacts with your Google contacts. As usual, you'll still have to manually link some accounts. I had a friend called Marcus Yeo on Facebook who is listed as Chuanliang (his Chinese name) on my Google contact – I just have to edit the contact and join the two accounts with the included People app.
Some work's needed here, but it's one-time and definitely worth the effort if you are a little obsessed with neat contact lists.
2. Where are my Samsung and Google apps?
To be fair to the Korean phone maker, it does include some useful apps to play a wide variety of music and movie formats in its phones. It also has apps like Kobo,which lets you read books on the go.
With CM9, you'll have to either download these apps separately or find alternatives. Fortunately, this is rather easy. Kobo is available from the Google Play store while there are alternatives to other Samsung apps.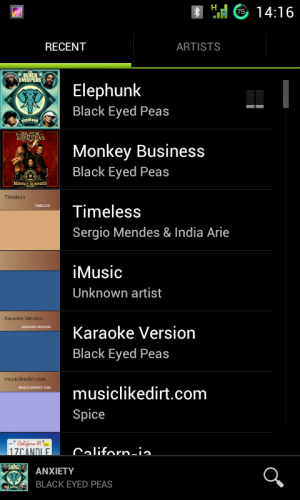 For example, you can download MX Player, which plays  a wide variety of video formats and even streams movies over your Wi-Fi network. For music, there's also Google's Play Music, which you can download free from the store.
What about the Google apps like YouTube, Maps and Gmail? They don't seem to be included in CM9, but you can download them easily from the store. With so many apps to download, get them over Wi-Fi, of course!
3. Concerned about root access?
I've not "rooted" my phone previously because I've never needed to access the system files or get "administrator access" for my phone. I also don't want any rogue app that I may have downloaded to get that access, so I was a little concerned when the CM9 ROM came with root access to my phone's OS.
But if you are careful, there's really nothing to be worried about. You will get asked, like on a Windows PC, if an app requires access to sensitive parts of the system. If you are super kiasu, you can turn off root access for your apps. Go to System Settings > Developer Options > Root access to disable it.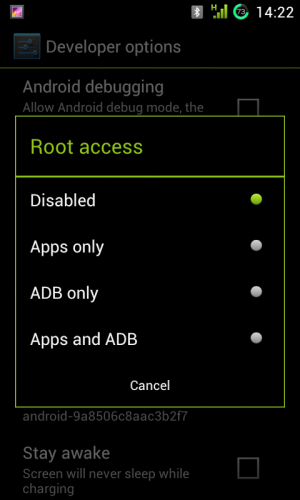 4. Check your mobile access point
For some reason, the default access point set according to my M1 SIM card was the old MiWorld WAP (GPRS). Many Internet services work with this connection, but some, like Google Talk, will not connect. I only realised this when I switched from Wi-Fi and couldn't access Google Talk.
To get past this, I changed the access point to M1 (sunsurf). Go to Settings > Wireless & networks > Mobile networks > Access point names to do this.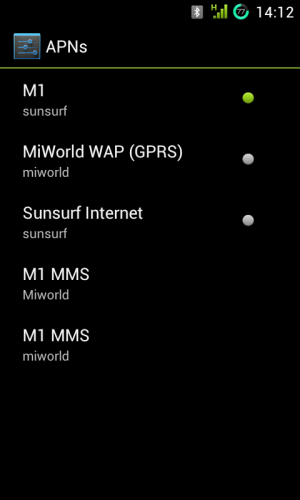 Taking the leap
I've been so happy with CM9 that I feel I have a new phone in my year-old Galaxy S II. The performance is pretty fast and there is no cumbersome Touchwiz interface from Samsung.
I certainly wasn't a fan of that and I had previously used Launcher Pro to mask that interface. However, things started to be a little cranky when I recently updated the phone with Samsung's official Ice Cream Sandwich software.
I would have to force close Facebook if I tried to post something on my status, for example. Not sure if that's an issue caused by the OS, Launcher Pro or perhaps even my SwiftKey keyboard, but that combination of problems finally made me take the leap and move to CM9.
That 10 to 15 minutes to install it have been well spent. The calendar, for example, is better than the Galaxy S II's original because it is simpler and more intuitive. The SMS app also does away with the "bubbles" that Samsung had probably copied from Apple.
All in, CM9 is well worth checking out, if you are confident with updating the software on your phone. It's stable, good-looking and frankly, what my phone should have come with originally!
Share your CM9 experience in the comments.