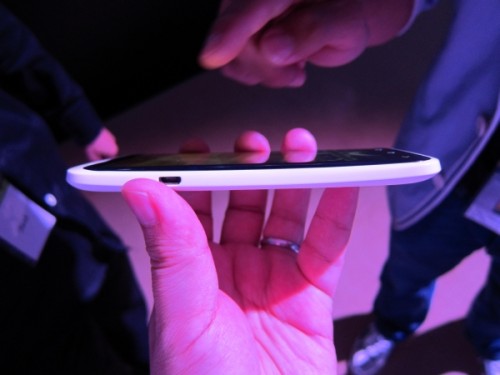 After a rather quiet 2011, the Taiwanese phone maker seems to be back this year with a quite stunning One X flagship phone that will push it into an early lead in an ultra-competitive list of top-end phones.
We had a quick hands-on session today with the Android 4.0 device at a regional launch at Marina Bay Sands in Singapore, and we came away quite sure this is the top-end phone to beat now.
Let's start with the specs – the quad-core 1.5GHz Tegra 3 CPU makes its first appearance in a phone in Singapore, and from benchmark tests we've seen here as well as just flipping through a new HTC Sense 4 interface, it seems to make things fluid smooth. Yes, even when working through a reworked and "slimmed down" Sense interface, things are zippy.
With 32GB thrown in, you also don't run out of memory that easily. Don't forget there's also a 25GB Dropbox account thrown in to easily back up your photos, songs and other knick-knacks on the cloud.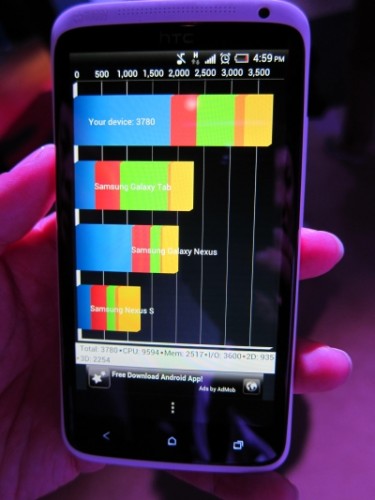 All that means the One X doesn't get encumbered by an additional memory card slot. It's nice to have, but we agree it's something worth giving up for a slim, curved and simply sexy polycarbonate body that's fitted with a contoured screen.
The design reminds one a little of Nokia's Lumia 800, but the One X is actually nicer because it's subtler. The "pillow" screen pops up less and offers an edge-to-edge feel, and the hardy plastic frame feels smooth and fingerprint-free.
It's the first time in ages that HTC had departed from its metallic designs and the result is quite stunning. By that, I don't just mean the looks. The polycarbonate body is really hardy – I personally saw a phone dropped three times from chest height on a concrete floor by HTC executives, just to prove to me that the frame is made of a tough material that does not shatter on impact.
They also went on to try scratching the Corning Gorilla Glass that protects the 4.7-inch display. The polished surface looks great – and unbothered – even after we tried doing it in with some car keys.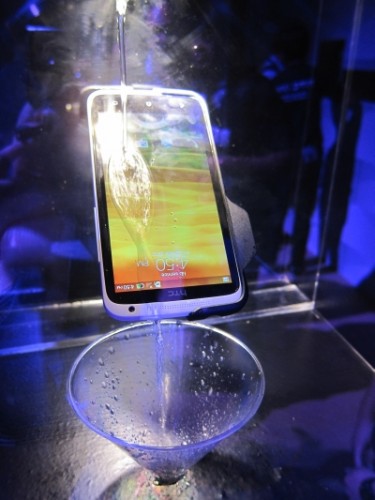 The Super LCD screen, sourced from Sony, does a good job as well in conveying pretty deep blacks. It is helped by the 1,280 x 720 pixels screen, which shows your webpages sharply and clearly.
What about the much-touted camera features, which HTC is offering as the main selling point? Well, they are quite impressive as well. The camera fires real fast – at as little as 0.7 seconds and is helped by an autofocus function that takes just 0.2 seconds to be ready.
Want to take a picture when the screen is locked? Simply drag the camera icon to the unlock icon and the camera viewfinder comes on almost instantly – actually, it's faster than my Canon S90 when it comes to powering up. In other words, I feel like I'm shooting with a regular camera when I get ready with the One X.
The 8-meg camera onboard rivals Sony's excellent Xperia S when it comes low-light shots – the traditional Achilles' heel for cellphones. This is helped, of course, by a lens boasting f2.0, which lets it take in more light, while a 28mm wide-angle lens handles wide-angle shots.
One more thing that HTC impresses with is its Media Link feature. This software feature lets you connect to and play a video on a large-screen TV – no big deal, sure – while also keeping your phone screen on your e-mail, for example. This split-screen function can be fired up by a cool three-finger swipe action, which again ups the ante for coolness.
The one thing I could not test during the brief hands-on was battery life. The 1,800mAh battery, according to HTC, works superbly with its quad-core processor. I'm confident it'd do better than the Sensation and Sensation XE, which often did not last many users an entire day's use, but I'd have to check out the One X in actual use to be certain.
On the whole, I have to say I'm pretty glad to see HTC raise the bar again. In 2011, Samsung had the ultimate phone in the Galaxy S II, which won it millions of fans. It followed that up with the surprise hit, the Galaxy Note, which had a large screen and a stylus, and seemed to be ready for a home run with the upcoming Galaxy S III, rumoured to be out in mid-2012.
But for folks looking for a top-end model, HTC is back surely with the One X, to make the buying decision a little harder. With a new design, impressive camera and top-notch performance, the S$898 One X should win back HTC some fans after a disappointing 2011. For Singapore phone buyers, it's one more option to spoil you when it ships on April 2.