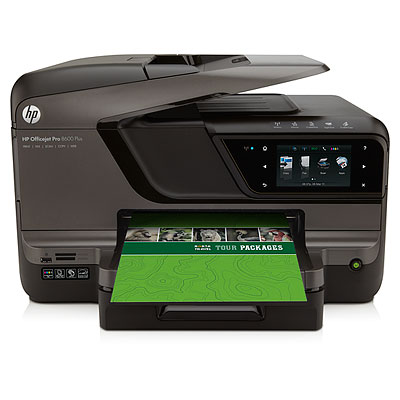 When you have seen a printer, you've seen them all, right? At least, that's what a lot of many small business owners like to think, when they next buy an all-in-one machine for their office or SOHO.
The Officejet Pro 8600 Plus from HP hopes to change that mindset, by essentially putting together not just the expected print features but also lots of handy features that take away the frustration of everyday tasks.

The first thing that strikes you is how easy this all-in-one machine sets up. All I had to do after taking it out of the box recently was to connect up the power, fire it up and I was ready to print, scan and fax in minutes.
It helps that the built-in Wi-Fi gets the machine connected easily to the PCs all over the network without fuss. The setup to hook up to the network could not be easier with the 4.3-inch screen, which feels very responsive and looks logical in its menu navigation.
Logging in to your network wirelessly requires you to have the username and password for the network. Once done, just pop in the included CD on your PC, install the software and you're in business.
Obviously the star on the Officejet Pro 8600 Plus, the screen is also the place where you can easily scan a document without firing up any program on your PC. Here, the user-friendly menus also let you send faxes without some of the complicated menus you find on many other all-in-ones. In short, the menu and screen are a joy to use.
Indeed, they are a lot more handy than the previous Officejet 8500, which was no slouch in its day. The "smart" features include alerts on your laptop or PC whenever the printer goes out of range of your Wi-Fi network, like during my tests, when the printer was on the edge of my Wi-Fi network. This means you don't get unhappy "unreachable" statuses when you plan to print something just before running off to a meeting.
The useful features that make life easier include an automatic two-page print mode, which lets you save paper and also halve the weight of printing thick stacks of reports or presentations. This is something sorely missing from a lot of all-in-ones, especially budget models.
What I also like, among the interesting features for home business owners like myself, is that the Officejet Pro 8600 Plus gives you the option of running a fax machine with a single phone line that you usually use for voice calls.
During the driver setup, you are guided to connect a splitter of sorts between your fixed line phone and the printer's fax. This is a great utility for home business users, because we often only have one phone line that is shared. It doesn't make too much sense to get a separate phone line just to receive the occasional fax.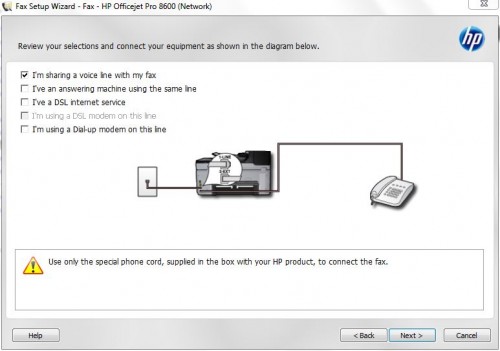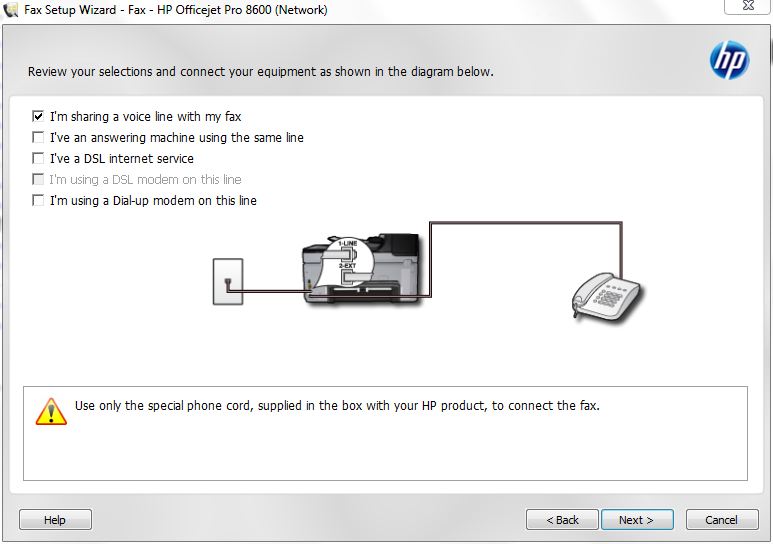 What about the print quality, that old subjective factor that determines how good a printer is? My opinion is that HP's new all-in-one does a very good job with black text printouts. Indeed, they look very close to printouts from laser printers, which are the main choice for many SMEs (small and medium enterprises).
The edges of text, for example, are clean without any smudge, which is what you often get on other inkjets. This comes as a pleasant surprise, because your letters and invoices will now look as if they are sharp and professionally printed by a laser printer.
The one thing I'd quibble about HP's new business all-in-one is that it is a little noisy. Sure, it sounds relatively quiet compared to its predecessor, but the Officejet Pro 8600 Plus still spurts out printouts with a rather harsh mechanical noise. Print a dozen pages and you'd get quite a bit of a din, especially if you work in the quiet of night.
The good news is that the printer is pretty fast. HP promises 16 pages per minute if you print black text on "normal" mode.
Indeed, by and large, in the week or so that I had the all-in-one machine at my home office, I was happy with it.
I had bought a colour laser all-in-one about three years ago and the Officejet Pro 8600 Plus could make me go back to inkjet again for its simplicity and versatility, especially when it comes to printing the occasional colour picture or diagram, for example. Inkjets like this new number from HP usually do better in graphics, compared to low-end laser printers.
I like that this practical-minded machine from HP ticks the right boxes for many SMEs and SOHOs, by making life a lot easier instead of including features that are nice to have but seldom used. It's well worth checking out if you are considering a networked printer for up to, say, 20 staff on-site.