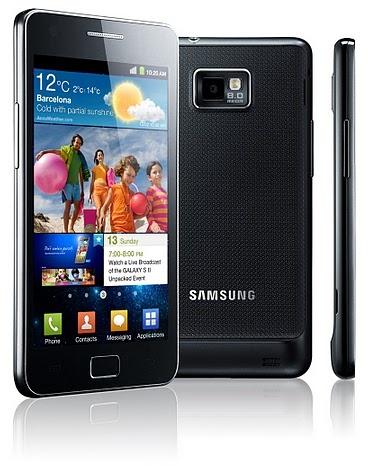 The Korean electronics giant said today that it has sold 10 million of the popular Galaxy S II phone worldwide, even as its legal battles with Apple rages across several markets around the world amid the iPhone 5's impending launch next month.
According to Samsung, its popular Android phone has taken just five months to hit the target in "global channel sales". It said this was helped by a doubling of demand from five million units just eight weeks ago. The feat is even more eye-catching for the fact that the Galaxy S II had only started selling in the United States in recent days, despite shipping in Asia and Europe from late April.

In Singapore, the phone was sold out in the first weekend it was launched, despite a high asking price of S$998. Among its winning features: a bright Super-AMOLED Plus display, zippy Android 2.3 interface and a thin and light frame that fitted into the pocket easily (read our Techgoondu's review).
With stiff competition from the Galaxy S II, Apple's iPhone 5 has its job cut out to to stake a claim as the best smartphone around. In particular, its new iOS will have to take on a mature Android 2.3 operating system that is delivering a smooth experience despite sporting additional features, like Adobe Flash and true multi-tasking, which Apple has been not been able to offer.
Not all the battles between the two technology giants will be waged on shop fronts though. In a series of high-profile legal battles around the world, Samsung is also said to be seeking to ban the sale of the upcoming iPhone 5, possibly in South Korea and further afield, by citing patent infringement.