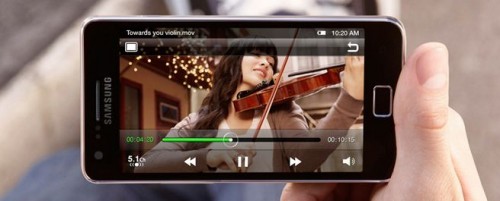 After several unconfirmed reports yesterday, Samsung has come out to say that it has indeed sold a cool five million Galaxy SII phones in just 85 days – a figure that will surely make Apple sit up as it prepares the next iteration of the iPhone in the coming months.
The Korean firm's good start is achieved before it has even started selling the newfangled smartphone in the United States, one of its key markets. And things don't seem to be slowing down – in the first 55 days, three million Galaxy SIIs were sold in places like Asia and Europe; the next 30 days saw another two million phones added to the chart.
In Singapore, the phone is expected to be one of the best sellers as well, going by the aggressive discounts that telecom operators are giving out. Some 10,000 of the phones were sold here in the first week, after it was launched in late June 2011.
The phone, though not cheap here at S$998, scores with its bright Super AMOLED Plus screen, as well as all the latest gadgetry to be expected of a smartphone today. A redesigned, sleeker, slimmer frame compared to the old Galaxy S also helps (see Techgoondu review).
To be sure, Samsung still has some ways to go before catching Apple's sales records. In the first three months of this year, a massive 18.6 million iPhones were sold, dwarfing the 5 million Galaxy SIIs that the Korean firm has put into users' hands in roughly the same amount of time.
Yet, the Android surge appears to be gaining even more steam this year, now that it is helped on by Samsung and other handset makers such as LG and HTC.
According to research firm Gartner, Google's mobile OS is expected to power nearly half the smartphones in the market by the end of next year, with a share of 49.2 per cent. Apple iOS devices will take up 18.9 per cent share, it predicted, while Microsoft's Mango-based devices will occupy 10.8 per cent of the market in 2012, up from just 5.6 per cent at the end of this year.