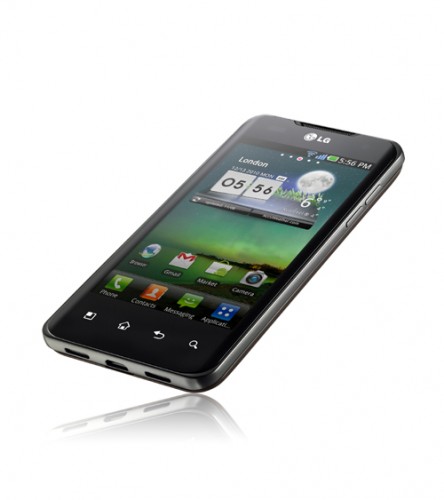 Korean electronics company LG gave a preview of two new top-end smartphones — the Optimus 2X and the Optimus Black —  here in Singapore on Thursday, and surprisingly kept prices reasonable for them.
An understated but key takeaway from the conference was LG's plans for Windows Phone 7. A sneak peek at their road-map shows a line-up of only Android devices. However, LG says they are currently planning for more WP7 devices. James Park, president of LG Southeast Asia, reiterates that LG was one of Microsoft's key partners in the launch of Windows Phone 7, and have no plans to abandon the platform.
Now let's take a gander at the new phones!
Optimus 2X
Yes, ladies and gentlemen, the dual-core mobile phone is now a reality. The Optimus 2X rocks a dual-core nVidia Tegra 2 processor — the first among many to hit the shops here this year — with each core running at 1GHz. The processor does wonders for gaming and watching videos on the device, and absolutely no lag could be perceived during a quick hands-on. It also ensures that the HDMI output to external display in full HD and wireless streaming of content via DLNA go without a hitch.
Everything on the screen was smooth. Graphics seem unrivalled, Internet browsing was lightning fast, launching apps were quick, and multi-tasking was seamless. We thought that such a powerful processor must have terrible effects on its battery, though an LG rep claims it is able to last through an entire day with normal usage, with standby time of up to 3 days.
Other features include a generous 4-inch screen (800 x 480), an 8-megapixel rear camera with LED flash and a 1.3-megapixel front camera for video calling, 8GB of built-in storage expandable via microSD card, and a customised Optimus UI overlaying Android 2.2, with an upgrade to 2.3 slated to come "before the end of Q2", said LG.
The Optimus 2X will be available in Singapore later this month at a recommended retail price of S$888. That's a very aggressive price for such a powerful phone, in my opinion. With the proper telco subsidies, the 2X should be very affordable.
Optimus Black
The Optimus Black went for form over extreme power, and it truly looks gorgeous. The phone's profile measures an ultra thin 9.2mm, tapering off to just 6mm at it's thinnest edge. Yet, the phone, all 109 grams, feels assuredly solid in your hands. The Optimus Black's screen is one smooth piece of glass flushed to all edges, achieved by hiding the receiver behind the edges of the phone.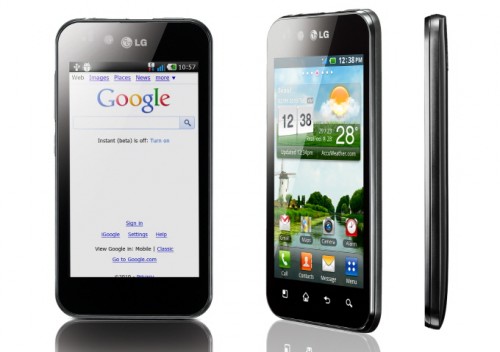 The Optimus Black also boasts a number of unique features. The screen, for one, is called a NOVA display, and bright enough — 700 nits, if you're into that sort of thing — to view under direct sunlight. Truly, even the most glaring flashes from on-site photographers couldn't faze it. LG claims that AMOLED consumes twice as much power as NOVA to display a pure white screen. White is the most-used colour on webpages, and this could translate to longer battery life.
LG built in a unique "G" button located on the phone's right profile. Hold down the G button while performing various gestures lets you activate some of the phone's functions. Very innovative.
Android 2.2 with a custom Optimus UI runs on a 1GHz processor, and there is also built-in support for Wi-Fi Direct, which offers better data transfer speeds than Bluetooth. Similar to the 2X, LG will upgrade the operating system to Android 2.3 before the end of Q2, 2011.
The Optimus Black will hit Singapore in April 2011 at a recommended retail price of S$768. The price took us completely by surprise, since sexy phones usually have a higher price.
Who will buy?
With the upcoming Optimus 3D and Optimus Pad, it looks like the "Optimus" brand is here to stay. The Optimus UI is user-friendly enough to appeal to most people, and we're sure mobile phone gaming enthusiasts would love the Tegra 2.
We also hope LG will continue releasing Windows Phone 7 devices. It's always good to have competition in the market.