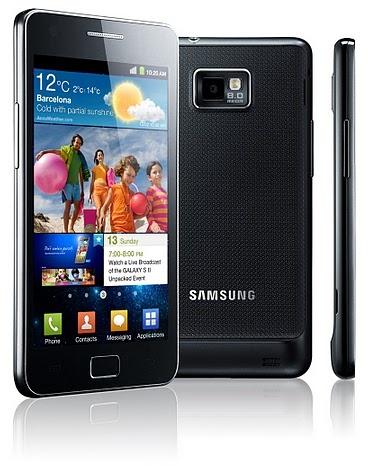 Samsung has sold 3 million of the Galaxy SII in just 55 days, making its latest top-end phone its fastest moving one and possibly winning over lots of new Android converts from folks not keen on waiting for the Apple iPhone 5 expected in September.
Even in Apple-crazy Singapore, the Korean electronics firm took just a week to sell 10,000 units of the costly S$998 phone, it said a statement yesterday. The figure will delight the three telcos here, which are understood to have committed to larger than usual amounts of the phone.
The Galaxy SII is being sought after for its bright Super AMOLED Plus screen, Android 2.3 operating system, and dual-core chip, which represent the latest in smartphone technologies.
Previously, Samsung had sold 3 million of its original Samsung Galaxy S in 85 days, going on to ship 10 million units of one of the most popular Android alternatives to the iPhone after launching it last year.
Despite its sales, Samsung still has many detractors, many of whom argue that its phones copy Apple's designs. The Korean firm also has Apple's massive sales records to match – 18.6 million iPhones were sold in the first three months of 2011.
The good news for Samsung and the Galaxy SII is that the phone is yet to ship in the huge market that is the United States. If it goes on sale this month, then that is a solid two months before the next iPhone is launched, and sales are not expected to slow down there.
Even if Samsung doesn't eat into Apple's share of the market, things do not look too good for the Blackberrys and Nokias of the world. They would be hoping their next big product will stop this latest Android rush.
(Android fans, are you waiting for the next Nexus 3 phone, rumoured to be made by Samsung, or will you fork out cash now for the Galaxy SII? Tell us in the comments!)