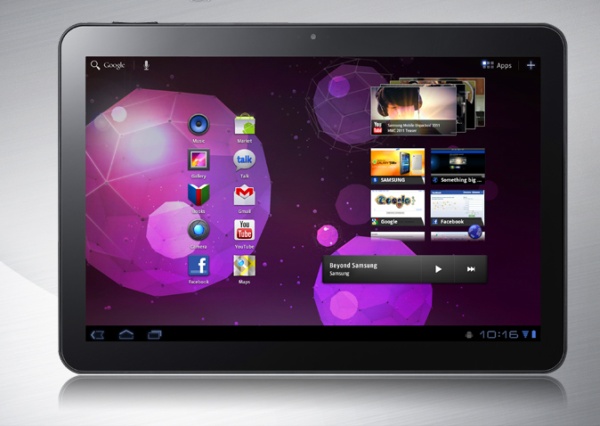 The Samsung Galaxy Tab 10.1, the much-awaited rival to Apple's iPad 2, goes on sale today in Singapore, having avoided some of the legal troubles that the Korean firm has been embroiled in elsewhere.
Several versions of the tablet with varying wireless connection options and memory capacities were previously unveiled for Singapore, but the first to go on sale here is the 16GB version with 3G capabilities. Sporting Android 3.1, it hits the shelves here for S$848, without an operator contract.
Samsung has clearly pegged its price directly to  a similar version of Apple's iPad 2, which is still the clear leader in the market.
For Android tablet fans, the arrival of the new tablet will be greeted with delight. Here finally is a device that is slimmer and lighter – though just marginally so – and one which does away with Apple's notorious closed software system (see our hands-on with the Tab 10.1 here).
In recent weeks, as part of a high-stakes legal battle against its Android competitors, Apple has also accused Samsung of copying its iPad designs in courts in Europe and Australia, and succeeded in Australia and parts of Europe in temporarily preventing the sale of the iPad 2's strongest competitor by far.
Fortunately, for Singapore users, at least the battle will be waged in the shop fronts instead of the courts. Let the battle begin!