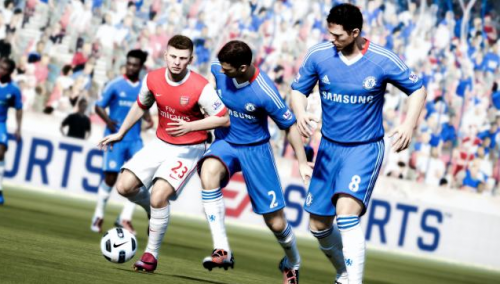 Sony Ericsson is boosting its portfolio of games for its Xperia Play smartphone with EA Sports FIFA 12. The game, optimised exclusively for the PlayStation-certified smartphone, will be available worldwide during the year-end holiday season.
FIFA 12 now sports improved gameplay depth, authentic commentaries, updated teams from the world's top leagues and all new replay systems. The game is expected to benefit from the Play's dedicated graphical processing unit and better memory bandwidth.
Eugene Goh, deputy general manager at Sony Ericsson Singapore, expects FIFA 12 to be one the most popular games this year. "Adding to a portfolio of quality games for Xperia Play, FIFA 12 adapts perfectly to the device and delivers the best football experience on Android," he said in a media statement this week.
Recent additions to the Xperia Play game collection include Minecraft by Mojang and Star Legends: The Black Star Chronicles Spacetime Studios.