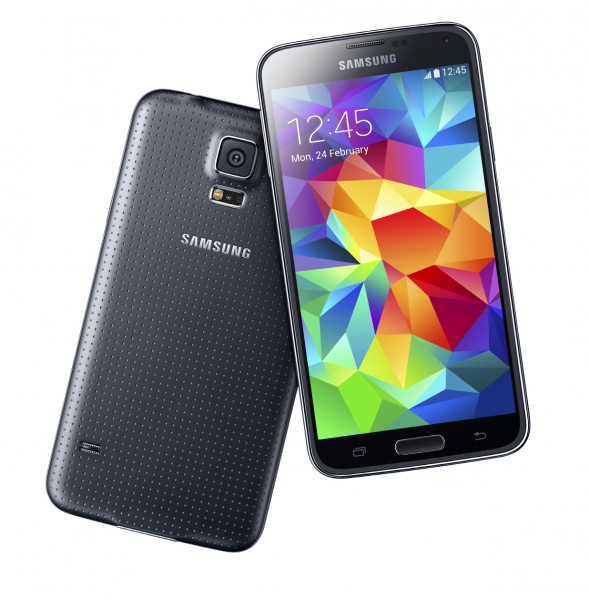 After rushing out larger, sharper screens, faster cameras and zippier processors in the past few years, smartphone makers seem to be pausing for breath by rolling out more of the same as 2014's next big thing.
Perhaps the most obvious sign at the Mobile World Congress show in Barcelona this week is Samsung's new Galaxy S5. The top phone maker's flagship model for 2014 looks very much like last year's Galaxy S4, except with a screen that is just 0.1 inches larger.
Unveiled hours ago, it sports a faster 2.5GHz quad-core processor and 2GB of RAM, as well as a camera that is touted to offer the fastest autofocus in the business. There's also a fingerprint sensor, following what Apple offered in its iPhone 5s last year.
Yet, there is the familiar Samsung design with the thin bezel and home button, as well as its love-it-or-hate-it Touchwiz interface laid over the Android 4.4.2 operating system.
Sure, the phone is now water-resistant, which is a welcome feature, but the Galaxy S5 will probably not make as big a splash as its previous iterations, technology-wise.
Indeed, the changes are so minor that users seeing it the first time will be hard pressed to see what's different from previous models, said Ovum senior analyst Nick Dillion, in comments shared with the media.
Then again, there's little reason to change the formula, he added, because Samsung had sold 200 million Galaxy S phone since the franchise began in 2010.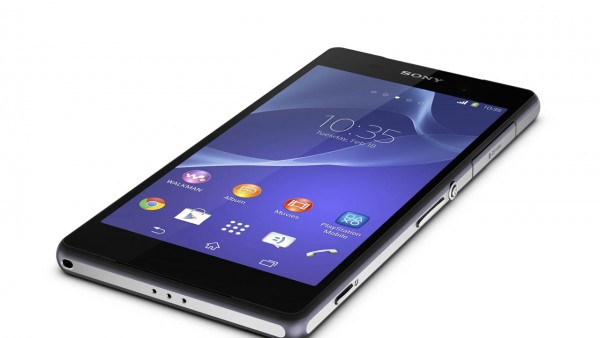 Samsung isn't alone in keeping to what works. At the Barcelona show, Japanese rival Sony also revealed an update, instead of an overhaul, of its Xperia range of smartphones. The new Xperia Z2 boasts the same DNA as the well-received Xperia Z and Z1 of last year, though it will have a larger 5.2-inch screen and a camera that shoots sharp 4K videos.
Yet, once again, it looks more like an update, with a more souped up processor and more memory, as Samsung has done with its flagship model.
Perhaps this shouldn't come as a surprise. The top-end smartphone market appears to be maturing and stabilising, while manufacturers rush to tap on the emerging low-end market with new offerings.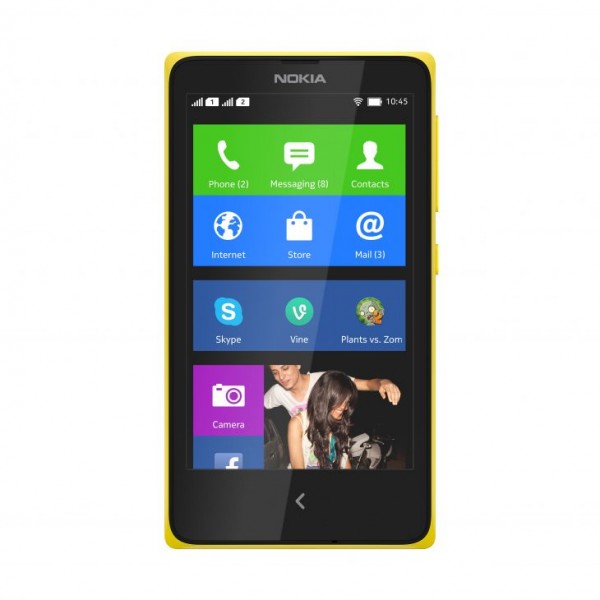 None caught more attention in the past day than Nokia, which finally unveiled its much-rumoured Android phone. Despite being sucked into the Microsoft orbit, the Finnish phone maker seems to have stuck to its guns with three models aimed at the low-end market.
Like what Amazon did with the Kindle, the X series will come with Nokia's own "forked" version of the open source Android software. In other words, it will feature Nokia and Microsoft services, such as its maps, and none of rival Google's regular Android stuff like Gmail. Not out of the box anyway.
The entry-level model of the X series comes packed with a modest 1GHz processor, 512MB RAM and a 4-inch screen putting out a resolution of 800 x 480 pixels.
Most interestingly, Nokia has modified the interface to mimic the Windows Phone tile system. Perhaps it thinks it can introduce users to its more expensive Lumia models in future, by "luring" them in through a low-cost Android handset.
But it won't have things easy, in a low-end market packed with competitors. While the cheapest Nokia X model goes for €89 (S$154), there are already others with that price range offering better specs.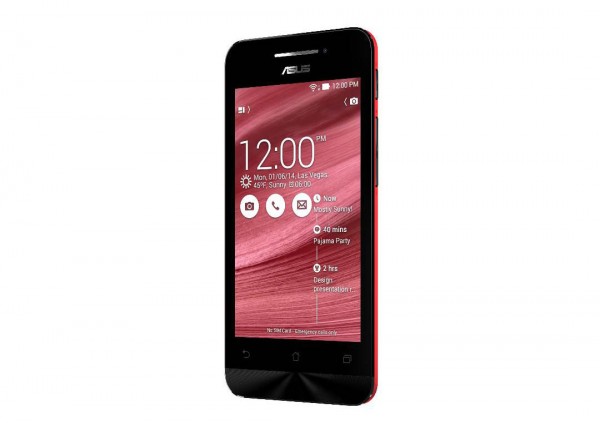 Singapore users, for example, will have seen the S$169 Redmi from Xiaomi, which features not just better hardware, like a bigger screen, but also a full-featured Android operating system that runs regular Android apps.
Other low-cost manufacturers, such as Asus, are also muscling in. And they have experience in the low-margin business of making PCs. As smartphones become ever more commoditised in the years ahead, that same supply chain could matter in the low-end market.
At the Barcelona show, the Taiwanese phone maker revealed its new Zenfone smartphones, the cheapest of which costs just SS$100 (S$126). Like the Nokia X, it features a 4-inch, 800 x 480 screen. And it's already cheaper at launch.