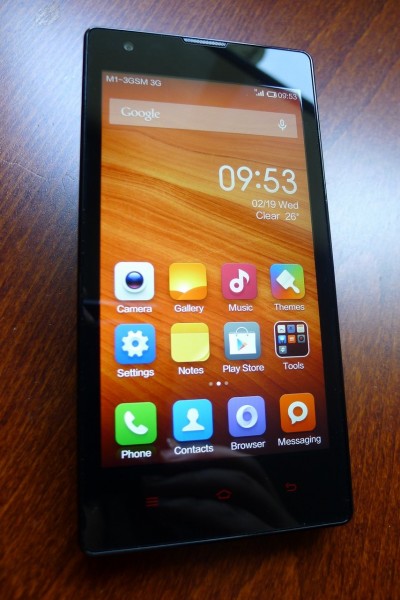 If you haven't heard of Xiaomi before today, you surely will this week if you are in Singapore.
Wildly popular back in China, the mainland phone maker is set to make a splash internationally with its first smartphone here – a S$169 gadget that will blow just about every low-cost rival here out of the water.
The Redmi, translated from its original Chinese name Hongmi, or "red rice", is not just cheap. It is a joy to use with a reworked Android interface that is neater and more powerful than what's served up by the likes of Samsung.
First, the hardware you get out of S$169. The plastic cover is simple enough with power and volume buttons by the side. Nothing much to report here besides a fuss-free design, without any of the fancy materials expected on high-end models.
The subtle red accent from the Android navigation buttons at the bottom reminds you of HTC, but that's a good thing. In terms of thickness and weight, this isn't one for the record books. Still, there is an understated touch and feel that hide what's underneath the hood.
You get a quad-core Cortex A7 processor, 1GB memory, a 4.7-inch IPS (in-plane switching) screen with 720 x 1,280 resolution, 8-megapixel camera and 4GB storage supplemented by a microSD card slot that lets you pop in your own memory cards.
There's no 4G or LTE (Long Term Evolution), and no, these are not top-end specs, but remember the price we are talking about here? Yes, S$169 is a bargain for a relatively powerful smartphone at a price that will only fetch you a very low-end smartphone or, more usually, a feature phone in Singapore.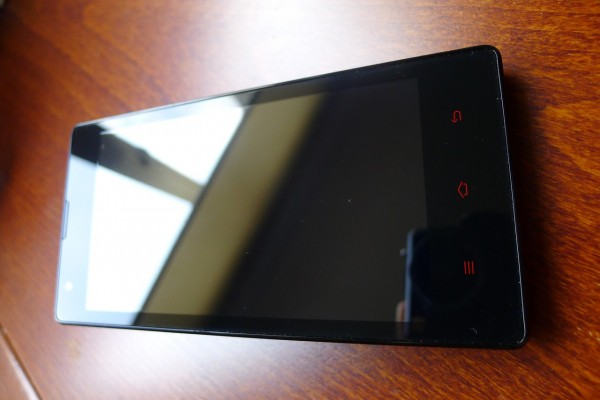 The screen is surprisingly sharp, given that it packs in fewer pixels than increasingly common Full HD displays in the market today. The camera, despite its modest megapixel count, shoots images with great contrast. My photographer friends might have a bone to pick on colour accuracy, but I'd say it's great for snapshots of food, holiday resorts and selfies.
If you stop reading here, my advice is to go buy this phone if you are still thinking of a feature phone. Forget those outdated models still sporting some old version of Symbian or an Android model with a tiny screen.
And this is not just a phone for bargain hunters. For the tech-savvy, the Redmi also works well as a backup to your precious S$1,000 smartphone or as a travel companion. It has two SIM card slots, which means you can pop in a second SIM when you go overseas.
The neat thing about the Redmi is that you can seamlessly swap between the two networks. When overseas, you can keep your own SIM card in there for incoming calls, but slot in a local SIM card for cheap data connections.
When you make a call, send an SMS or go online, you can select which network to use – all from the screen. There is no need to reboot the phone to select one network. For many of my frequent traveller friends who have heard about this feature, the Redmi is already a no-brainer purchase.
This brings me to the other star feature that Xiaomi is bringing to the table for Android users. A heavy reworking of the standard Android system, the company's MiUI interface offers both the neatness of a stock Android interface, as seen on Nexus devices, and the richness provided by a whole lot of useful features.
Unlike many of the "smart" features that Samsung had piled into its Galaxy S4, these are actually pretty practical.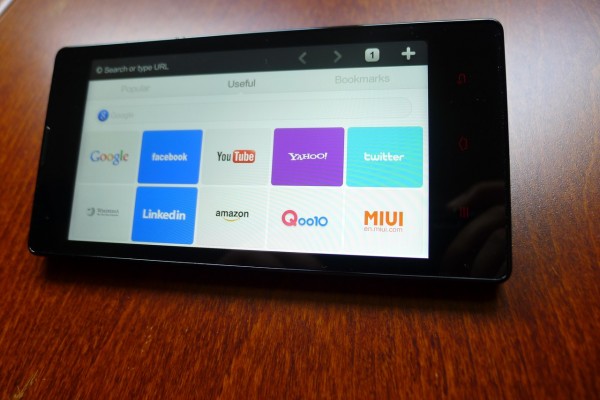 You can access a handy torchlight tool even in the unlock screen, so you don't have to fumble for the buttons when you need some light in the dark. The camera, meanwhile, can be voice activated, so you can say "shoot" to snap a selfie without fiddling with an on-screen button.
You also get SMSes that can be automatically made private based on a number – useful perhaps for messages you want to hide from your spouse.
Also handy is a feature that lets you set phone conversations to be automatically recorded, every time a particular person calls in. That's useful for reporters speaking to sources who go back on their word!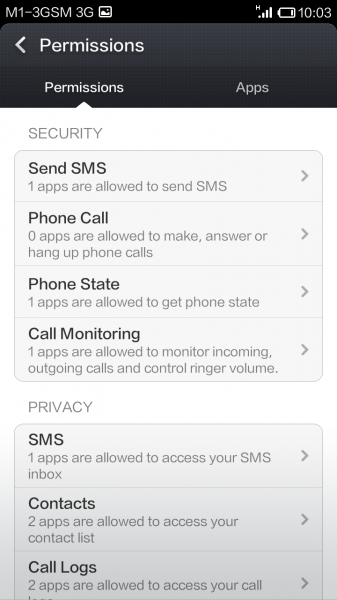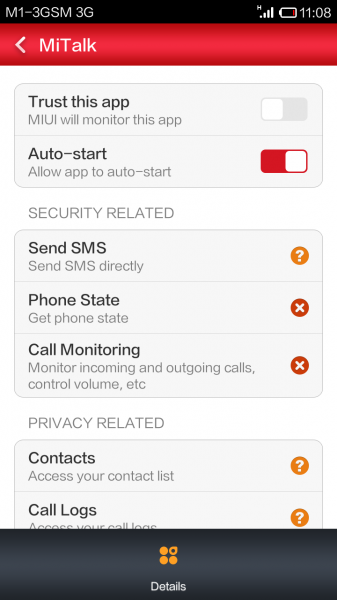 For Android geeks, the powerful security features included will make them very happy. A nifty Cleaner tool takes out junk like cache and leftover files from a previous app install. It makes you think why this doesn't come default on all phones.
Then there's an impressive Permission tool, which lets you tweak how an app can access your information. Say, for some reason, Google Keep, that note-taking app, likes to know where I'm using it. I just stop it from accessing my location. You can also prevent some pesky, memory-sucking apps from auto-starting, which is a boon for Android tweakers.
The same fine-grain control extends to data usage as well. Besides setting your monthly usage limit, you can set an app to only use Wi-Fi and not suck up your precious 3G data.
You can even set it to only use 3G in the foreground – that is, when you fire it up on screen – rather than sneakily in the background. This is useful when you are on a roaming data plan and don't want to let useless apps ratchet up a hefty bill.
While all these features are not new to folks who have been tweaking their Android phones with third-party software, they will be extremely handy for users looking to do all this with a phone out of the box.
Will they appeal to the target audience – folks who buy a S$169 phone? Well, there are customisable features that appeal to them as well.
Xiaomi's themes, for example, let you fully change your wallpaper and icons just like how you'd change your Windows PC themes. There are a number of funky ones out there, including a special Singapore theme, with the obligatory skyline featuring Marina Bay Sands.
Interestingly, the Xiaomi interface will look very familiar to Apple iPhone users. While you can set up widgets like on typical Android phones, the rounded icons lined up in a grid, along with the four main icons at the bottom, will remind you of iOS.
I'm not a fan of this, but perhaps iPhone users will find this switch to Android less "stressful" with the old look and feel. Just like on the iOS, there is no app drawer here, which Xiaomi says is confusing to users.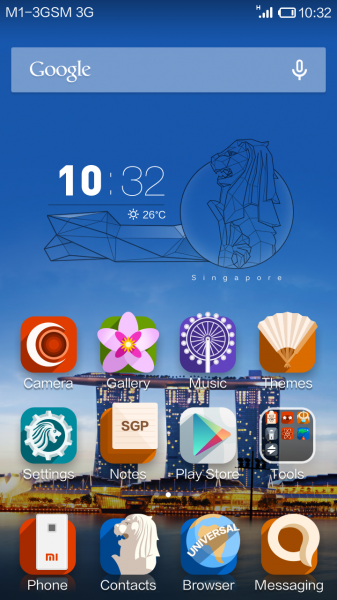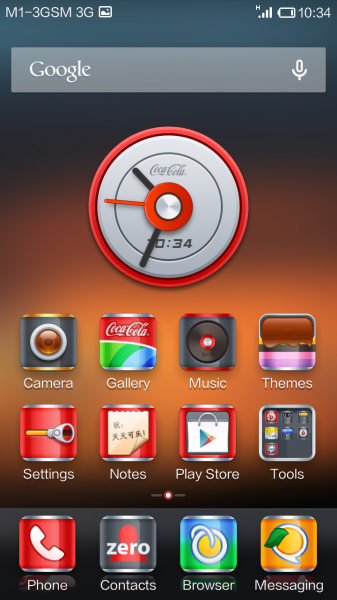 By the way, there's even a "Lite" version of the Xiaomi interface. When you turn this on, you get only very big icons and text, resembling a feature phone. You can still install your WhatsApp and other Android apps, but this idiot-proof interface will make the Redmi instantly usable to folks who are worried about switching to a touch-screen phone.
There are downsides, of course, to an otherwise hard-to-beat device. Some of the customisations for the English-speaking market are not complete. Xiaomi's themes site, for example, still has Chinese characters, though the company has said this will be resolved in a yet-undetermined date.
For folks who want the latest Android version, the Redmi will only feature Android 4.2. There's no firm date yet to move up to the latest Android 4.4 Kit Kat version, partly because the chipset maker Mediatek hasn't got its code ready.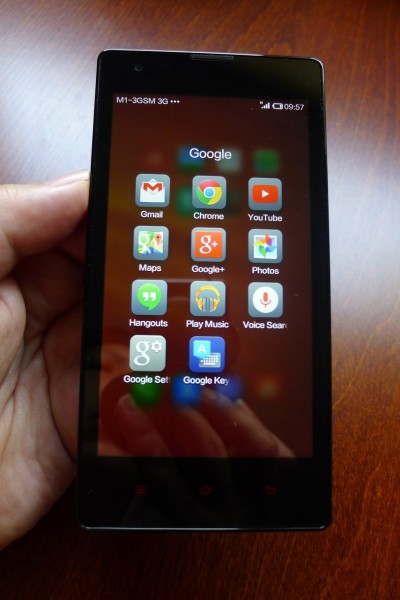 All these fine details, to be fair, are what I'd be quibbling about if I'm paying closer to S$1,000 for a phone, when I want every single feature thrown in. For a S$169 phone, these are small complaints.
Has Xiaomi changed the game? Well, it definitely will shake up the low-end market. Consider its accessories, which include a S$9.99 spare battery and a S$8.99 protective case, and you wonder how Samsung can keep charging S$69 for a simple phone cover.
Sure, not everyone has heard of Xiaomi, particularly in brand-conscious Singapore, where toting a Samsung or Apple is preferable. But can you beat the value on the table now? Nope, the Redmi is as solid a bargain as you'll come across here. It's a phone born out of the ultra-competitive China electronics ecosystem.
I asked the same question about branding to Hugo Barra, formerly Google's Android guru who is now a global vice-president for Xiaomi, when he was in town to demo the phone last week. He said the company is banking on geeks who know a good Android phone to shape the market for users who still buy their phones based on a brand.
More interesting is what Xiaomi has in future. While Barra is tight-lipped about this, the company's high-end models, including the popular Mi3, should make it to Singapore after turning up in overseas markets such as Taiwan.
That will give people who have been choosing between Samsung and Apple even more to think about.
[UPDATE: The Mi3 is to ship in Singapore on March 7, from S$419, without a contract]