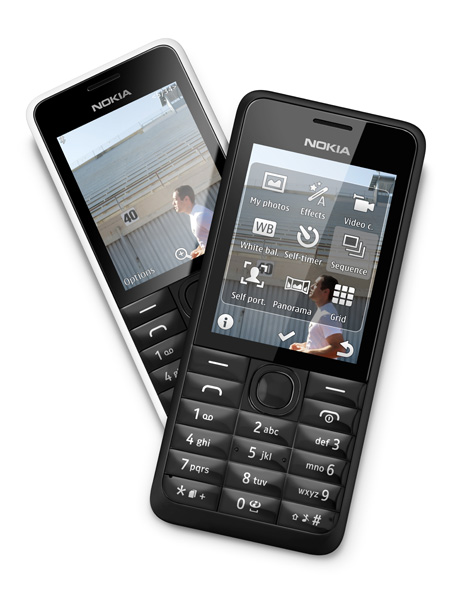 It's unclear if Nokia was trying to be ironic, but a press release today pitching its latest budget phone as a "blast from the past" surely brings up reminders of how far down the long-time market leader has fallen in recent times.
The Nokia 301, fortunately, meets the needs of a niche group of users. It's a familiar, old-style phone answering the prayers of those who don't like touch-screen gizmos that are all the rage now.
Called a classic by the Finnish company, it has a typical candy bar-style layout with large "pop up" buttons from an era when Nokia was so dominant. For folks who don't want to squint and struggle with new smartphones just to make a call, the number buttons are nice to have.
This is not a dumb phone either. The apps included let you access Yahoo, Gmail and Hotmail. There's also Twitter and Facebook if you like to peer into the small 2.4-inch screen.
What's more useful, perhaps, is the dual-SIM function. You can easily swap between a local SIM card and your own when you're overseas, without having to physically take each one out.
Another feature that will come in handy is HD Voice, which promises clearer calls. When speaking to another user with a supporting phone and service from the telecom operator, you get to remove background noise from the conversation.
Though the S$149 phone won't bring Nokia back to its lofty past, it surely addresses a niche market of users looking for something simple, without the bells and whistles. A phone like that is becoming increasingly hard to find in Singapore.