Couch potatoes who feel that their Samsung smart TVs need a bit of sprucing up can look to a "CPU upgrade" in the Evolution Kit SEK-1000/XS and a camera add-on in the Samsung TV Camera VG-STC3000, when the accessories ship in Singapore later this month.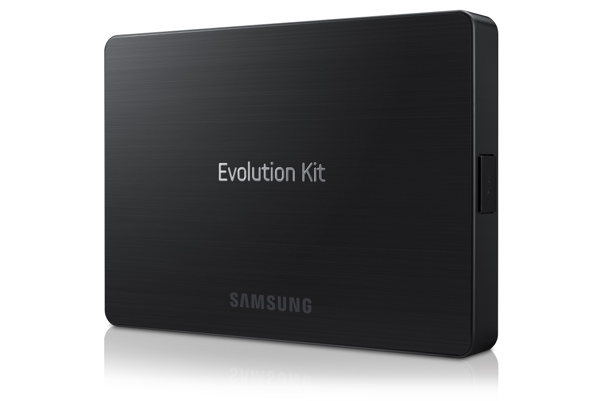 The Samsung Evolution Kit SEK-1000/XS
The Evolution Kit's software and hardware updates include access to the 2013 Smart Hub and other Smart features. The TV's dual-core processor will also be upgraded to quad-core.
New motion-recognition commands such as two-hands motion and new gesture poses will allow users to swipe, zoom, grab and like what they see on their TV screens.
The Evolution Kit will be out in Singapore this month, selling for S$399.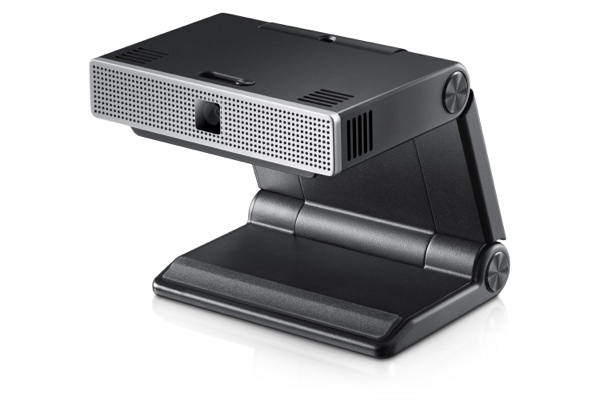 The VG-STC3000 TV Camera
The detachable VG-STC3000 TV Camera comes with a dual-hinge for easy installation, according to Samsung. The TV camera can recognise faces of Skype callers and supports motion control, automatically placing them in the centre of the video window in HD quality.
Users can also make calls on the camera while watching TV with the camera's motion control capabilities.
The Samsung TV Camera will be available this month at all major electronic stores at S$129.