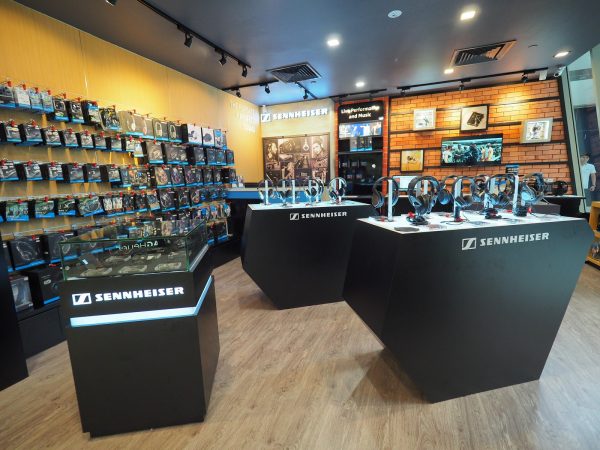 If you're thinking of buying a pair of Sennheiser headphones such as the top-end HD 800 S, try them out in the comfort of home before paying for them.
That's what a revamped Sennheiser outlet in Singapore's Marina Square mall now offers.
Launched today, the shop allows users to borrow a pair of headphones when they put down a S$200 security deposit. This allows them to try out the cans more extensively and with their own gear, such as amplifiers or portable music players.
There are four models of headphones each month that the German audio company is open to lending, starting with the Momentum Wireless, the HD 800 S, HD 650 and HD 630VB in August.
The shop also serves as a centrally-located service outlet, where customers can drop off their headphones for repair and pick them up later. Sennheiser is promising to finish repairs within seven days for consumer audio products.
Previously, customers had to head to the company's Alexandra office to get their headphones fixed.
It's not surprising that Sennheiser is putting in more effort to get its products out in the market. Headphones have moved from a hobby enjoyed by small groups of audiophiles to just about anyone who wants an upgrade over the no-frills earbuds that come with their smartphones.
If you pass by the second-floor outlet at Marina Square and find it familiar, that's because it was previously run by a Sennheiser dealer. It's now been taken over and operated directly by the German company.
Other than consumer products, it says it will now showcase professional equipment, including microphones that musicians use.