The lelong has begun anew today, with the last of the quarterly computer bazaars being held at Singapore Expo.
What's the lowdown on the best deals this year? Well, despite the economic downturn and Sitex being usually smaller than the other shows earlier in the year, the halls are chockfull of bargains for those looking for TVs, cameras or memory cards.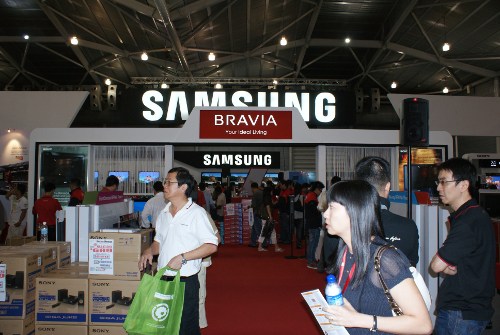 But first, make sure you get in early, and I don't mean in the afternoon.
As you can see from the picture below, the roads just outside the main carpark are jammed on the first day – Thursday – at 4pm.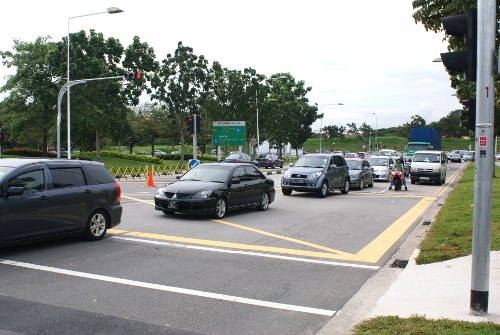 Fortunately, if you want to get a taxi with that gigantic LCD screen you just bargained for, there were quite a few of them on hand, at least on this weekend afternoon. Perhaps this has to do with the fact that there's an MRT station right next to Expo, unlike at Suntec City?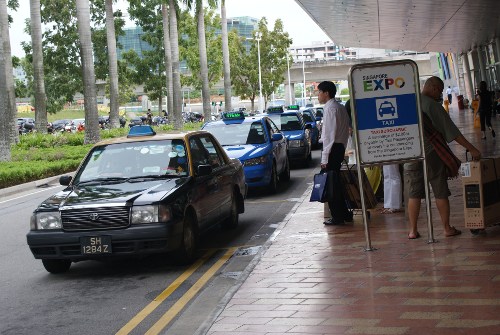 Cheap TVs
What first caught my eye were the usual TV discounts. Many manufactuers had Full HD screens for under S$1,700, like this 42-inch JVC (below) being a bargain at S$1,699.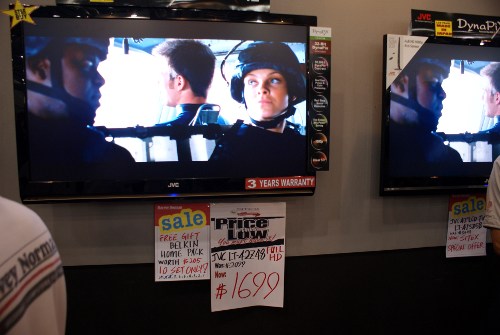 It ain't the only good deal. Just as you step out of the MRT, at the end of one side of the Singapore Expo, a Samsung Series 4 "entry level" 42-inch plasma TV (below) was going for even cheaper (though it's not Full HD). S$1,399 with S$300 of vouchers, and home theatre and camera? Not bad at all.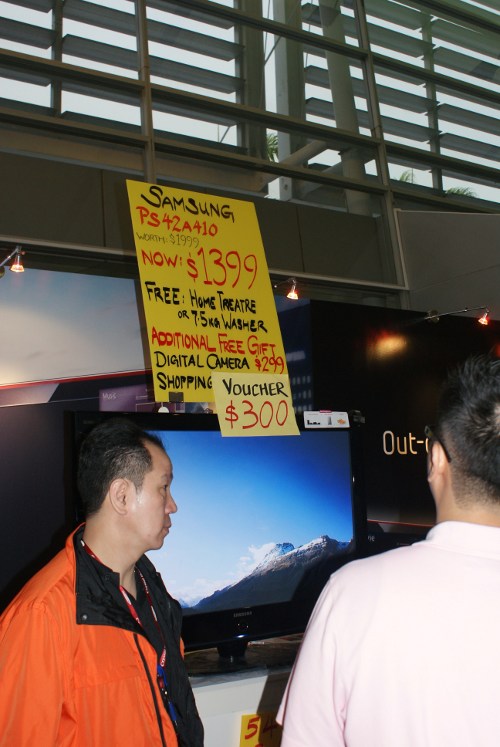 The bargains didn't just go with the big living room-sized screens. Smaller 32-inchers for the bedroom, maybe to hook up a game console, were also going cheap. Sorry if you just bought one for about S$1,000. A Sharp 32-incher went for just S$749 today.