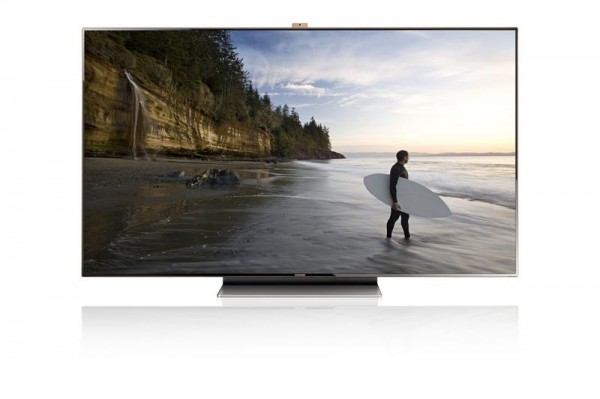 That's if you have S$12,888 of spare change, of course.
For that much moolah, you'll get a new ES9000 LED TV that sports a 75-inch wide screen dwarfing your neighbour's mere 60-incher. It might probably fill up your entire wall if you are living in one of those ever smaller apartments in the tiny red dot that is Singapore.
But surely, we don't expect you to mount it in your living room unless you have enough space between you and the TV to avoid seeing big, fat pixels.
With that large a screen, it might even make some couch potatoes think twice about buying a home theatre projector.
Large TVs such as Samsung's new ES9000 are typically brighter and better suited for living rooms in bright and sunny Singapore, despite still being smaller than the 100-inch or larger images thrown on walls by projectors.
What's also attractive about the Korean electronics firm's new TV, released in Singapore today, is that it has a barely visible curved bezel that's just 7.9mm slim. If you like a bit of "premium" feel about your TV, there's a rose-gold colour finish throughout as well.
Also included in that slim picture frame are Internet TV features and connections to Samsung's other audio docks to stream audio wirelessly. And there's a camera built into the top bezel, letting you in on camera-driven apps like Skype, for example.
Finally, to ensure everything runs smoothly, the ES9000 is powered by a dual-core processor. With that demanding a price tag, you'd expect nothing less than the kitchen sink thrown in, of course.