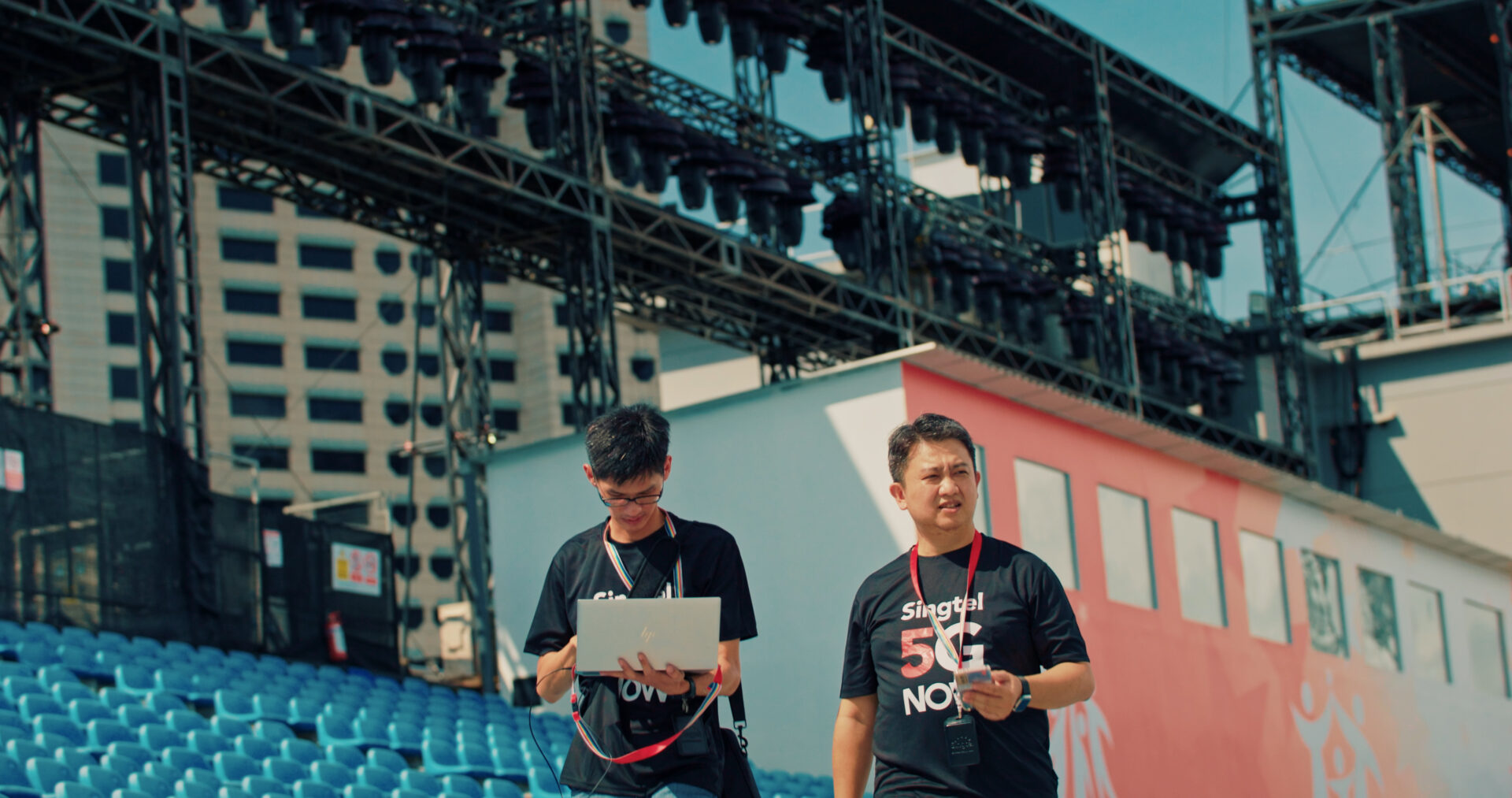 Singtel now has more than 95 per cent nationwide coverage in Singapore with its 5G "standalone" network, opening the door to potentially new applications in the years ahead.
The largest telecom operator in the country said today that its network now connects up more than 1,300 outdoor locations and more than 400 in-building and underground places.
It had been awarded the 3.5GHz and millimetre wave spectrum as part of its 5G licence back in 2020. In 2021, it got an additional 2.1GHz spectrum to push out its 5G network.
With its coverage today, Singtel has reached a crucial milestone ahead of the Singapore regulator's target of blanketing the country with 5G standalone network signals by end-2025.
So-called 5G standalone networks are a more advanced version of 5G over earlier ones that were simpler upgrades over existing 4G network equipment. Built from the ground up, a 5G standalone network offers not just faster downloads but low latency as well.
This is particularly important for uses like video streaming and autonomous vehicles. With a 5G standalone network, users with more important applications can also be given more bandwidth or priority using network slicing.
"Despite disruptions from COVID and the knock-on impact on manpower and resources, our planners and engineers managed to accelerate our 5G deployment, working through the pandemic to lay the groundwork and build a whole new infrastructure for a secure and resilient 5G network," said Yuen Kuan Moon, Singtel's group chief executive officer.
To showcase the new capabilities, the telco is set to stream this year's National Day Parade on 5G. It has also promised on-site spectators enhanced connectivity with its new network.
Much of the early 5G adoption, however, is likely to be from businesses. They can make use of the faster, ubiquitous connectivity to, say, connect up sensors that feed them data to analyse a factory floor's performance or to remotely fly a drone safely.
For many consumers, there does not seem to be a huge leap in performance yet for the applications they use today, from engaging on social media to playing games on the go.
Singtel recently used 5G to live-stream a motocross race in Sentosa, where it also runs a remote control car circuit in which the vehicles are controlled wirelessly via 5G.
However, these apps, along with fancier ones like virtual reality and metaverse experiences, are yet to attract widespread interest among consumers.
Indeed, telcos in Singapore are already competing fiercely on prices for 5G services, even as most of them are yet to provide islandwide coverage.
Besides Singtel, an M1-StarHub consortium is running the other 5G network in Singapore. TPG Telecom, now called Simba, has also received a licence late last year, though it is only required to provide islandwide coverage by 1 January 2027.