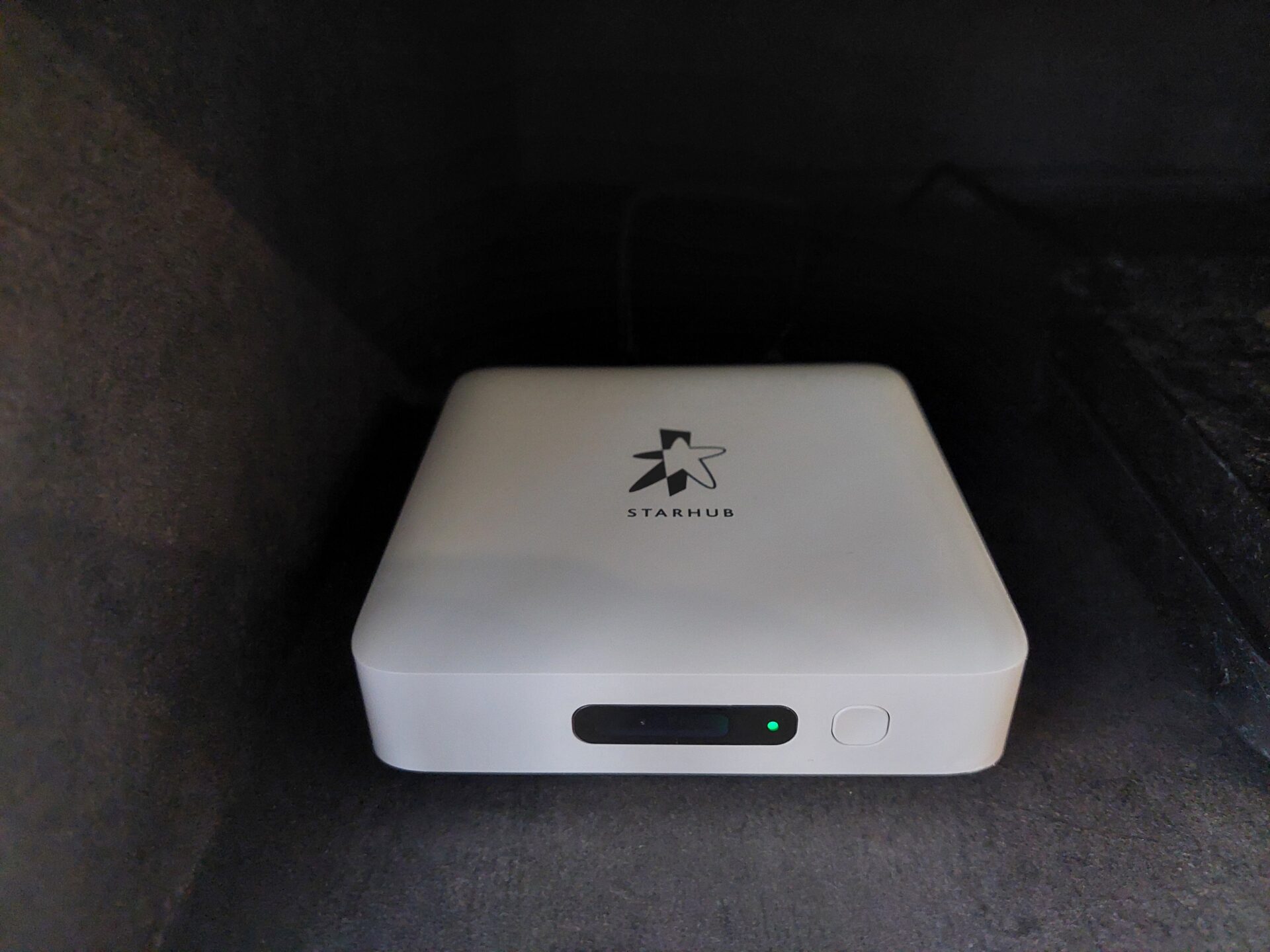 Over this weekend, I did something I thought I'd never do again – pay StarHub for a set-top box to watch pay-TV programmes on my large screen.
In an age of streaming services, smart TVs with their own apps and mobile devices that can easily cast onto the big screen, why bother paying a pay-TV operator a subscription fee each month to access the same content?
Well, years after cutting the cord with StarHub's cable TV services, I decided to get a set-top box so I could show the live English Premier League matches from next month on the big screen instead of just my phone or PC.
I'm used to watching on the mobile devices, but why not pay about S$6 a month to get a box so my father-in-law, who sometimes visits, can watch the matches with me?
I had cast to the large screen in the past from my laptop before, but issues often cropped up, like streams getting cut off after a while. So, this time, as I signed up to StarHub again for the EPL matches (and a mobile line), I decided to get a set-top box.
The good news is this Android box, introduced two years ago, is miles better than anything StarHub had ever delivered. It is faster than the first iteration four years ago and certainly more powerful than any of its old cable or fibre-based set-top boxes.
Thankfully gone is the pesky old conditional access (CA) way of controlling what programmes you got to watch.
Making use of smart cards to unscramble TV signals, it was great in the old broadcast days, when the only interaction was a change of channels. Not now, when couch potatoes scroll through menu after menu of shows before deciding to watch one.
With the new StarHub TV+ box, you only have to log in with your StarHub ID and password and to access to all your pay-TV content. Of course, you'd need a Google account to get started at all.
The new Android TV box, which is just larger the footprint of a typical wallet, is similar to any other Android box but it is "whiteboxed" to StarHub. That means it has a StarHub menu and lets you in on StarHub programs and the TV packages it still sells.
I ended up using it mostly as an upgrade for the apps on my seven-year-old Samsung TV, which still supports Netflix and Amazon Prime but not HBO or Disney+.
Plus, the set-top box reliably connects to a 5GHz Wi-Fi signal, which is less congested than the usual 2.4GHz one. This, in turn, means that YouTube shows are not downgraded in terms of resolution, which happened frequently on my old TV that liked to switch to 2.4GHz Wi-Fi for no good reason.
The StarHub TV+ box also supports Dolby Digital Plus and other audio formats like Dolby Atmos, so it's a nice upgrade to my old TV which doesn't decode these high-resolution audio formats used in many 4K movies.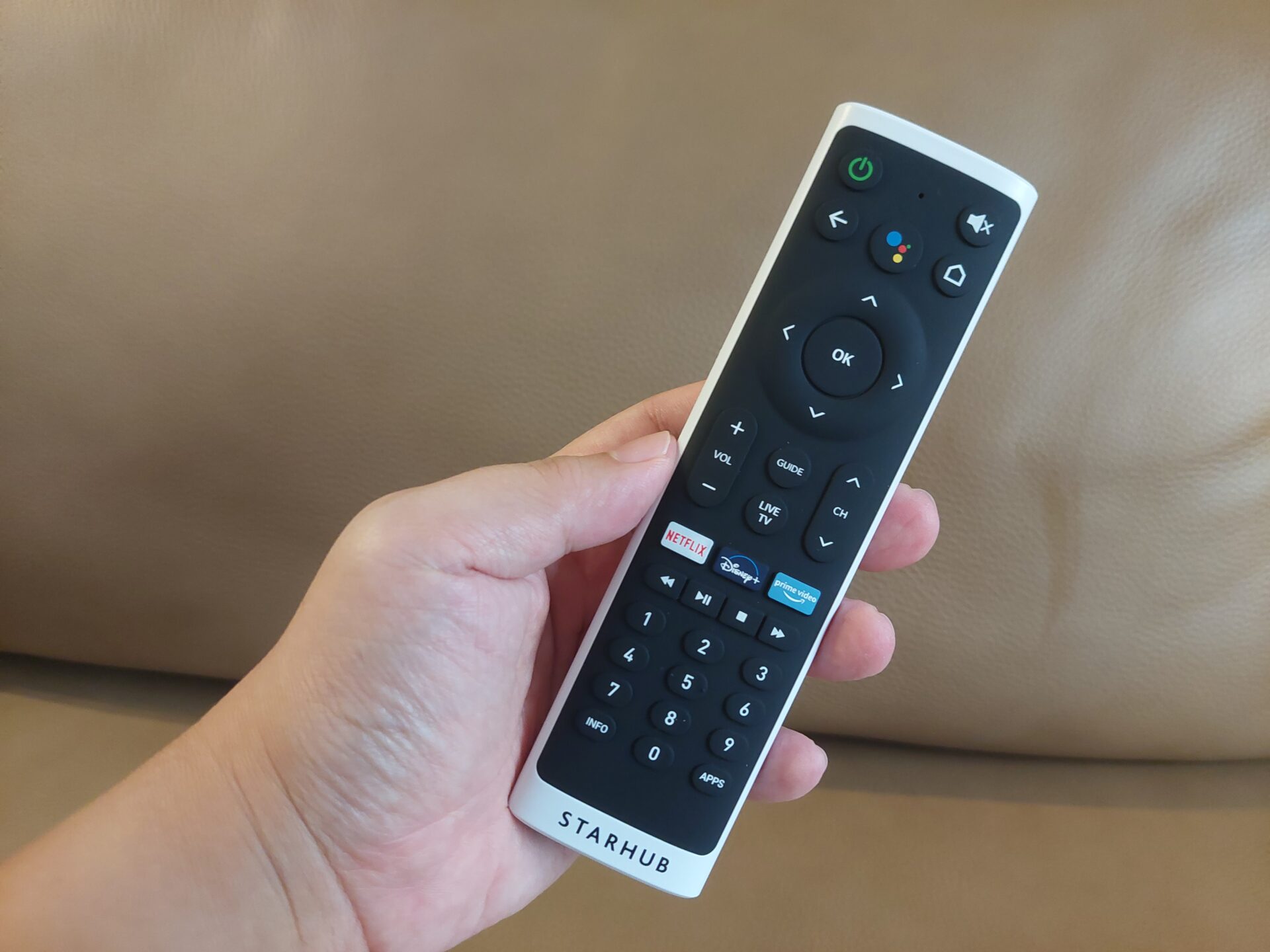 Not everything is perfect, to be sure. My old TV's HDMI-CEC feature, which is supposed to let me control the TV with connected devices together, kept preventing me from navigating the menu – the "down" control seemed to be permanently pressed, until I disabled the setting on my TV.
Plus, with the Disney+ app, I had to manually key in the password because I couldn't use my mobile app to allow the box to log on. Things worked fine with Netflix and Amazon Prime.
Would I think differently if my TV were a modern one with all these apps? Better yet, an Android-capable TV? Yes, if you have a rather new smart TV, then you might not see as much of an upgrade as I do with the StarHub box.
Do note that there's a contract for the box as well. You have to commit to a year's StarHub subscription before you can cancel it – that's about S$70 in all, which isn't so bad.
Of course, you can also buy your own Android box, many of which retail between S$100 and S$200. Or, if you're into Apple, an Apple TV goes for over S$200.
What is it in for StarHub when it comes to a customer like me who's long cut the cord and already have separate accounts for Netflix, Disney+ and Amazon Prime, and only pay a small fee to watch the EPL matches?
Well, by integrating all the content on one screen, including ones that StarHub is offering, the box becomes an always-on shopfront tempting me to sign up, say, for a programme pack to watch some HBO TV shows or movies. Otherwise, I'd just have signed up direct with HBO, bypassing StarHub altogether.
In the past, telecom operators always worried about being "disintermediated" by their content partners or even other broadband rivals.
Today, in a plug-and-play world, it is a good thing for pay-TV players like StarHub not to worry about the network and just focus on selling the content packages.
They are also over-the-top (OTT) players now, years after trying to compete with rivals such as Netflix that had no infrastructure and streamed their content "on top" of others' networks.
And that's great for consumers, who only care that they are getting great content and a seamless experience. Right now, I'm streaming the shows on the StarHub box on my M1 fibre broadband service, and I couldn't be happier.