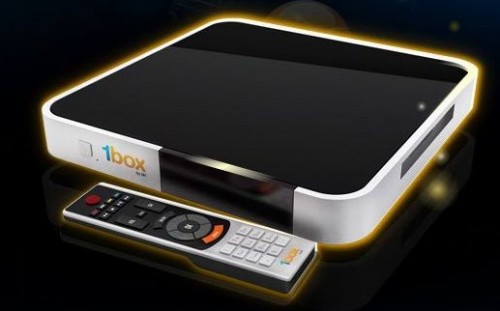 After years of talking about it, Singapore's number three telco finally joined the market for pay-TV services on Thursday with a relatively safe and small lineup of TV programmes, along with a slate of casual games for the family.
While M1's service does not have the stellar A-list of football or movie content, its success or failure in pay-TV could be a test of how competitive Singapore's new telecom landscape will be, after being reshaped with new next-gen broadband services and changes to exclusive pay-TV content deals this year.
M1's new service, called 1box, is very much targeted at the family and is available to its ADSL (asymmetric digital subscriber line), cable modem and fibre optic users. Programmes include education content for primary school students at S$2 a month per channel, music concerts featuring Lady Gaga and Coldplay for about S$5 a month, plus pay-per-view movies for S$2 to S$5 a month.
The lineup looks lightweight now when compared to the extensive movies and sports content that rivals SingTel and StarHub have. But to be fair, SingTel's war-chest in bringing TV to its quad/triple-play suite of services is hard to match, while StarHub has been in the pay-TV business for more than a decade, the majority of those years as a monopoly as Singapore Cable Vision.
Thus M1's move appears more strategic than game-changing, for sure. Its entry into the fray is not going to shake up the market for now, but things could get interesting when exclusive content contracts that SingTel and StarHub have drawn up with the likes of Discovery, HBO and the English FA Premier League expire in the coming months and years.
To recap, the Media Development Authority (MDA) ruled in March this year that exclusive deals are to be scrapped in favour of pay-TV operators carrying one another's programmes on their own set-top boxes. The aim: consumers to get what they want on one set-top box, instead of being tied to several operators to watch, say, Discovery Channel or the Barclays Premier League.
Now that it's in the game, M1 could conceivably carry some of SingTel's or StarHub's content when the government regulator finally gets its content-sharing ruling in action in the first half of next year. It's been pushed back from September this year, no thanks to rumblings from content owners, but the MDA appears to have gone too far ahead to turn back to the bad old days of ruinous exclusive deals now.
Crucially, one of the rules that MDA has put forward is that a pay-TV operator has to have at least 10,000 subscribers to be able to carry the exclusive content. That means M1 has to get 10,000 subscribers in the next six to seven months before it can ask for SingTel's or StarHub's programmes to be shown on its 1box service.
Is that do-able? Very much so.
Let's look at some numbers. Between July and September this year, SingTel roped in 25,000 new subscribers on mio TV, adding up to 245,000. While M1 won't grow as fast without SingTel's live BPL matches, 10,000 subscribers is within the means of a company that can upsell to its close to 1.9 million mobile and fixed line customers.
However, the first thing I would suggest to M1 is to waive or reduce the box rental fees, which cost between S$5 and S$12 a month for its broadband customers. Sure, it has to make money back from the cost of these boxes, but why not consider them sunk cost, like part of a cellphone network, that can bring in future revenues?
M1 can take a lesson from SingTel, which provides its HD set-top boxes for free as long as customers subscribe to a minimum of about S$16 a month. Like SingTel a few years ago, M1 is a new kid on the block that needs to get boxes into homes, and that S$5 to S$12 a month is going to be a major roadblock. It should at least offer an option to waive set-top box charges once a user hits a minimum monthly charge, as in SingTel's case.
If nothing else, the hope is that M1 will be the first to seriously test the content-sharing rules that the MDA has put out and attracted so much controversy from incumbents StarHub and SingTel, as well as industry lobby groups like Casbaa, this year.
Sure, M1 will be doing its bid to boast of a "quad-play" suite of services that include mobile, home broadband, residential voice and pay-TV. But for consumers, including non-M1 customers, the new entrant's success or failure in pay-TV could well be a test of how competitive Singapore's shifting telecom and content market can be.
If M1 buggers out as MDA continues to mull over the content sharing deals come next year, then it's very likely SingTel and StarHub will remain the dominant forces, safely protected by their exclusive pay-TV deals, new next-gen broadband network or no. If M1 succeeds in landing key content like football on its network, consumers can expect telcos to fight it out harder for their dollar in the years ahead.