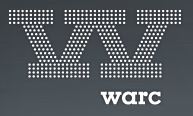 Ninety percent of marketers in Asia Pacific (APAC) expect budgets for mobile advertising and marketing to rise over the next twelve months, with a third (34 percent) predicting a sharp increase of up to 75 percent.
These are the results of a survey which polled 336 client-side advertisers and marketing services agencies across 13 countries in APAC on their attitudes and adoption of mobile marketing.
Conducted by marketing and advertising research firm Warc, the survey also revealed that 38 percent of respondents think of Singapore as the second most innovative market for mobile marketing, one percentage point behind Japan.

Edward Pank, Managing Director at Warc Asia Pacific, said, "While brands today say they do not have a mobile strategy in play, there is a clear role that mobile plays at the centre of a well-integrated campaign. Marketers are therefore clear that more budgets need to be allocated to mobile as they experiment and figure out the most effective use for their customer engagement requirements."
Over the next five years, respondents expect their campaigns to be driven mainly by social marketing, app development, and mobile content marketing. On the flip-side, only 11 percent foresee themselves using SMS marketing in five years' time.
However, the personal information brands and marketers collect through mobile advertising is point of concern among many consumers, who perceive a loss in privacy and security.
Forty-two percent of marketers surveyed believe that this concern is the biggest barrier holding the industry back.
Rohit Dadwal, Managing Director, Mobile Marketing Association (MMA) Asia Pacific, said, "The concerns of privacy and security highlighted by the survey should not be overlooked. It's imperative that the ecosystem help educate consumers on how their information is being collected and used."