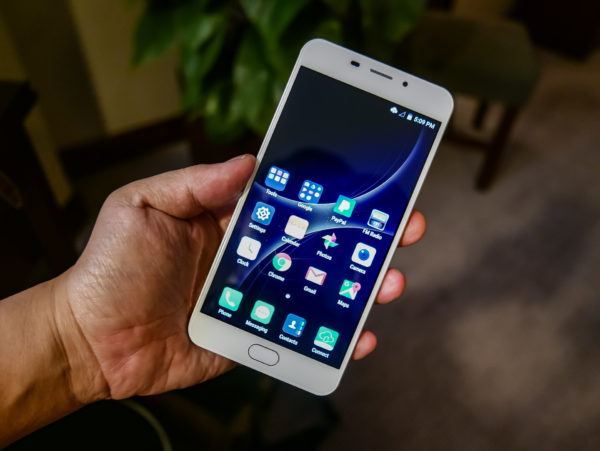 Hong Kong roaming service provider uCloudlink has unveiled two phones that let users surf cheaply across more than 100 countries by connecting to multiple networks using a virtual SIM card.
Unlike typical smartphones today, they do not need a physical SIM card offered by a telecom operator. Instead, they rely on software to connect to networks around the world, thanks to the company's CloudSIM virtual SIM technology.
Through an app on the phone, users can easily switch mobile networks during their travels, potentially cutting costs and making use of data more easily. They can select a local network and pay rates lower than regular data roaming services.
For travellers, this will be a handy feature because they don't have to swap in a local SIM card to cut cost. They also don't have to connect to local Wi-Fi hotspots periodically.
Though virtual SIM services are at a nascent stage, they are something that telcos are wary of. Should they take off, the big players could be relegated from being an important gatekeeper to a faceless service provider among many others.
Many early virtual SIM services are still used by techie users, but a small but growing number of handsets with such services built in promises to make them more accessible. Other models available in selected markets include those from ZTE and Alcatel.
"Why not put all the network services into one mobile phone," asked Simon Tan, co-founder and chief marketing officer of uCloudlink, at a launch here in Hong Kong. He envisioned users picking a telco from a list on a phone, much like how they pick an app.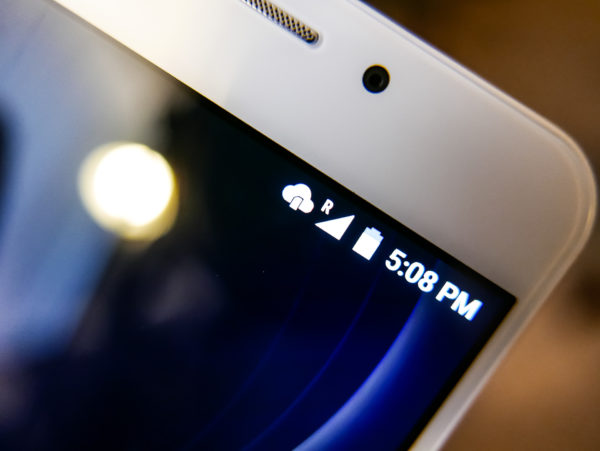 uCloudlink had launched a global roaming service in 2014, enabling users to connect to mobile networks using a mobile hotspot device. Last year, it connected 500,000 users over the GlocalMe Mobile service in more than 100 countries.
It also showed off a Xiaomi phone that had its GlocalMe service built in earlier this year. However, that was meant more for the Chinese market, particularly travellers who visit China, Hong Kong and Taiwan, where operators may use different frequency bands.
The two phones launched today are targeted first at Asia-Pacific, then the United States, Europe and the Middle East. Out in May, they will be sold on the GlocalMe website, followed by Amazon later on.
The more expensive US$339.99 World Phone S1 comes with 20GB of global data to be consumed over a year. Hardware-wise, it sports an unspecified Qualcomm processor, 4GB of memory, 64GB of storage and a 5.5-inch Full HD screen.
The cheaper World Phone P1, at US$239.99, offers a Qualcomm chip, 1GB of RAM along with another 512MB for its sub modem, plus a modest 2.4-inch QVGA screen. Both phones support a full range of frequencies and networks, from 2G to 4G and with the various bands used in different countries.
What will work against uCloudlink, however, is falling roaming revenues amid tougher competition in some markets. In Singapore, M1's Data Passport service lets subscribers use their local data bundle overseas at prices starting from S$10 a month. They don't have to buy a local SIM or switch phones.
Tan says uCloudlink's services are not just about being cheap. "Our software lets us find the best network when you roam, so you can always have the best coverage in each country," he argued.
He said the company is looking to expand the offering to other handsets but that requires them to be updated with new firmware and its software drivers as well. It will be at least three years from now before users of other phones can simply download an app to use his company's service, he added.
As for telcos, he said they are happy as long as he buys enough capacity. "We have customers and they use the network so the telcos are okay."
CORRECTION at 01/05/2018 10:18pm: The original story wrongly stated the amount of RAM in the World Phone P1. This has been corrected. We are sorry for the error.