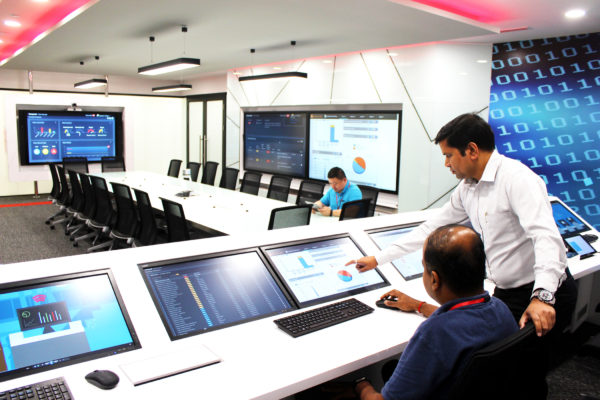 Industrial systems and controls used in manufacturing, chemical, mining and other industries are not inherently secure against cyber attacks. Many are old and incompatible with newer cyber technologies.  
Besides, many of these industries cannot refresh their older systems and controls quickly enough to cope with the rise of cyber attacks, said cyber security specialist Eric Knapp of Honeywell, an American conglomerate which produces a variety of commercial and consumer products, engineering services and aerospace systems.
The danger for industrial systems is that a new malware is being released every four seconds, or a rate of 345,600 pieces of malware per day, he said.
He was citing a 2017 report from LNS Research which surveyed 1,000 respondents last year to examine their approach to the industrial Internet of Things and their use of industrial cyber security technologies and best practices.
As industrial systems are increasingly linked to the IT infrastructure and the Internet, their vulnerability to cyber attacks go up, said Knapp, Honeywell's chief engineer and director of the strategic innovation group, Honeywell Industrial Cyber Security.
"The fundamentals of cyber security are also not being met in the industrial sector. The LNS research showed that there is no basic monitoring or regular risk assessments," he said at the opening of Honeywell Industrial Cyber Security Centre of Excellence in Changi Business Park last week.
"The adoption of industrial cyber security capabilities and technology is shockingly low," he noted.
Cyber defence for industrial systems and controls is vital because it ensures production or manufacturing availability which in turn has an impact on the economy, environment and livelihood.
Currently, the most common cyber protection for this sector is using an "air gap", which is to isolate the industrial systems and controls from the Internet. But this protects some attacks only because people can cross the air gap, for example, by using a malware-infected USB drive to infect the industrial systems.
Honeywell's cyber security centre is set up to find solutions to these cyber security threats. It will conduct proprietary research, develop new security technologies, provide training and test and validate cyber solutions before they are installed in their customers' premises.
Covering the Asia-Pacific region, this facility will monitor and share cyber incidents with Honeywell's customers. It will work closely with two other cyber security centres in Atlanta and Dubai.
An area of research is machine learning. Honeywell's threat intelligence cloud uses information on hundreds of thousands of malware to identify specific strains occurring in different regions.
"This would allow us to look for trends and help our customers quickly defend against the cyber attacks," said Knapp.
Honeywell Asean president Briand Greer said that the facility is designed to help defend the region's industrial manufacturers against evolving cyber security threats. Information will be shared among Honeywell's three cyber security centres so that any cyber defence needed can be taken in a timely manner.
The Singapore facility is able to hold attack simulations where customers can learn to respond to such scenarios when they occur. It can also test and validate new cyber security solutions before they are installed in their customer premises.
Set up with support from the Singapore Economic Development Board, the facility employs about 15 cyber security consultants.