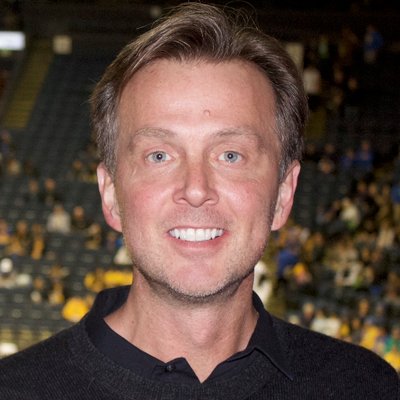 With cryptocurrencies made easier to use and transparently interchangeable with regular fiat currency, many consumers will be using digital money without even knowing it, according to the folks behind the cryptocurrency technology app Abra. 
The mobile wallet app released last month allows users to buy, sell and hold across 20 cryptocurrencies and 50 fiat currencies. Users can exchange across any currency with no deposit or exchange transaction fees, at any time with no limitations.
The simplicity will make cryptocurrencies so easy to use that more people will be able to transact with them, said Bill Barhydt, founder and CEO of Abra.
Indeed, one issue so far has been the hype around Bitcoin, a cryptocurrency, and few people understanding the impact that the technology could have in the long term, he tells Techgoondu in this month's Leaders Q&A.
Q: Can a cryptocurrency actually help you to manage risks?
A: Cryptocurrencies represent a high-risk investment opportunity that is extremely volatile with the potential for significant returns and significant losses. Investors should only invest amounts into cryptocurrencies that they are comfortable losing. While Abra believes that there is significant upside potential in the cryptocurrency markets, investors should do their homework and make their own investment decisions.
Q: How much of the promise of cryptocurrency has been fulfilled so far?
A: Cryptocurrency technology has progressed significantly since the introduction of Bitcoin approximately 10 years ago. There are many developers and businesses, like Abra, around the world building consumer applications, new blockchain protocols, and the necessary infrastructure to reach mainstream adoption.
We think cryptocurrencies reached a tipping point in 2017, when millions of retail investors started to realise how important this technology will become. This investor interest led to the market cap of all cryptocurrencies breaking out over US$800 billion dollars a couple months ago. This was very exciting to see, and we believe more institutional investors are going to be dipping their toes into the space in the coming years.
However, I think we've seen just the tip of the iceberg. Cryptocurrency technology has a long way to go to reach its full potential. In addition to regulatory issues, there are problems around custody, user experience, and scalability – and we are working hard to address these challenges at Abra. We want to make sure we are providing our users a simple and secure way to invest in these new crypto-assets.
It's important to remember that Bitcoin was created only 10 years ago. The cryptocurrency industry has made great strides so far, but there is still much work to be done. We'll get there together.
Q: How does a mobile wallet or app change things?
Currently, it's not easy for many people to invest in cryptocurrencies. They have to learn how to use complicated Web-based trading platforms and exchanges. They have to deal with multiple wallets and addresses for moving cryptocurrencies.
We have been getting feedback from cryptocurrency investors for years to understand all of these issues and have built our platform to solve a lot of these pain points.
Our mobile app allows anyone in the world with a smartphone to gain investment exposure to digital assets. They don't need to learn how to use these complicated trading services and can get started investing in just a few minutes.
Q: Where would fiat currency and cryptocurrency be in three years?
We believe cryptocurrencies will begin to gain mainstream adoption in the next three years. In many cases, consumers will use cryptocurrencies but won't even know they're using them.
By 2020, we expect many large financial institutions, hedge funds and other sovereign wealth funds to have significant positions in cryptocurrencies and for Internet applications to be built on top of Bitcoin and ether smart contract platforms in similar fashion to Abra. The on and off ramps for these applications are being built now and the interest is there.
Regarding the technology, cryptocurrencies will continue to scale and become more viable as development platforms for programmable money. There are a lot of exciting implementations right now and we think they will be widely used in the next several years.
Developments like the Lightning Network on Bitcoin and Litecoin, as well as Casper for Ethereum will allow for greater adoption and solidify cryptocurrencies' emerging importance in the global economy.
The applications for programmable money via cryptocurrencies to affect financial inclusion at global scale are hardly understood and certainly not yet realised. This is a very exciting time to be a believer in global capitalism leading to financial freedom.