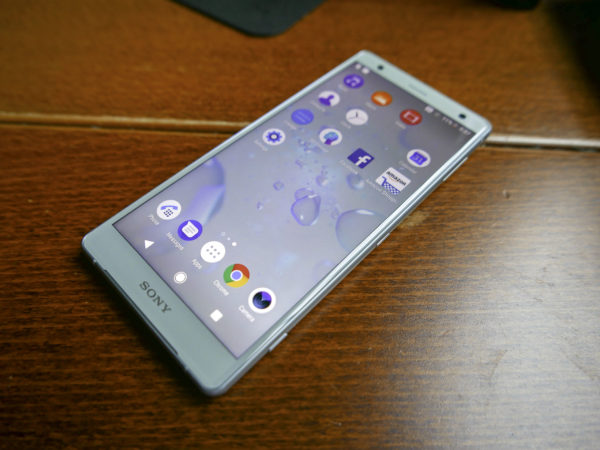 The Xperia XZ2 is one of those gadgets that grow on you days after you have unboxed them. Not stunning looking, at least by today's smartphone designs, it tries to impress with its software and camera.
Let's start with the looks. The phone sports a new look from Sony, five years after it first showed off a blocky design that has been looking dated in the past couple of Xperias.
Unfortunately, despite the improvements, I won't place the Xperia XZ2 near most of today's flagship models. Yes, Sony has slimmed down the bezels around the screens, but they are clearly some way from Samsung's full-screen facade.
The Xperia XZ2 is bulkier yet has a smaller screen. At 153 x 72 x 11.1mm, it comes with a 5.7-incher. The Galaxy S9, which measures 147.7 x 68.7 x 8.5 mm, sports a marginally larger 5.8-incher. These are not just specs – you clearly feel the difference when handling both phones.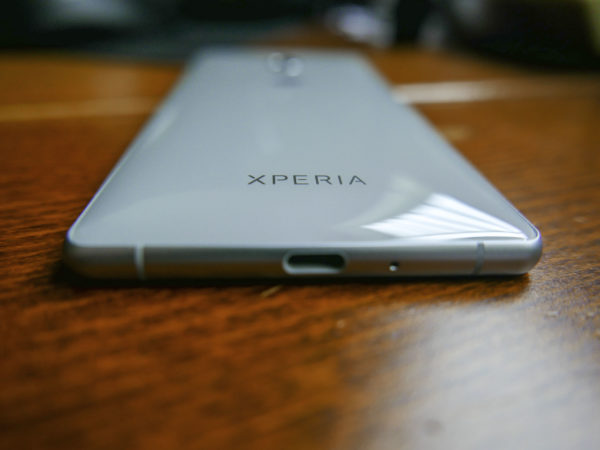 Sony has also gone for a slightly "pillowy" and smooth finish at the back, reminiscent of the HTC U11 last year. The attractive finish comes with a slight issue – the Xperia XZ2 slides off tables easily even if they are only slightly uneven.
I experienced this myself at a restaurant last week. The Xperia XZ2's smooth and uneven design made it slowly and silently slide off the table several times. I guess the good news is the phone survived without a single scratch after the unplanned drop tests.
It helps that it comes with Corning Gorilla Glass 5 to protect the case. Plus, there's an IP65/68 rating for resistance against rain and accidental spills.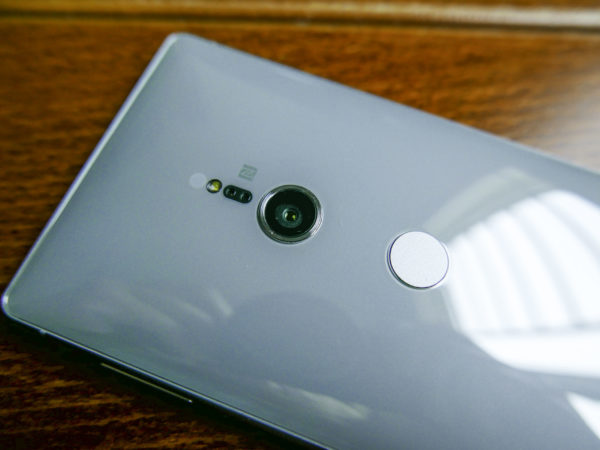 In terms of hardware, the Xperia XZ2 sticks to what the company is known for. You get a high-end Qualcomm Snapdragon 845 chip and 4GB of memory to easily handle apps that are thrown its way.
For some reason, Sony has stuck to Full HD+ (2,160 x 1,080) resolution (and 4K) on its screens but eschewed QHD resolutions common many of today's flagship rivals. This is why the Xperia XZ2 may seem less sharp than others, such as the Galaxy S9's QHD+ (2,960 x 1,440).
The 64GB onboard storage is common today, but you'd want to pop in a microSD card (up to 400GB, says Sony) to play back your songs and store all the photos you'd take. These are Sony's main selling points.
Good news is, the colours are slightly less saturated than some of those you'd get from an LG or Samsung phone, so that's a nice touch for folks who want a more natural look.
In good lighting, the Xperia XZ2's main camera captures decent detail. It also automatically determines the type of photo you are taking – quite accurately too, during my tests.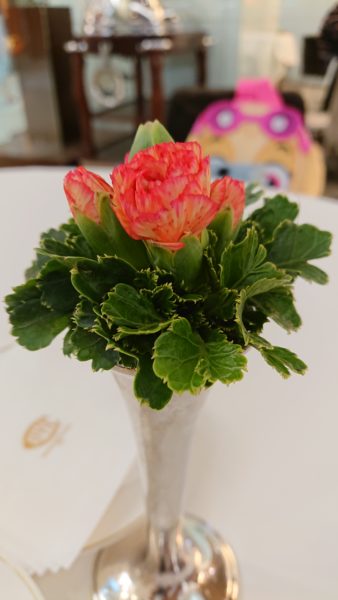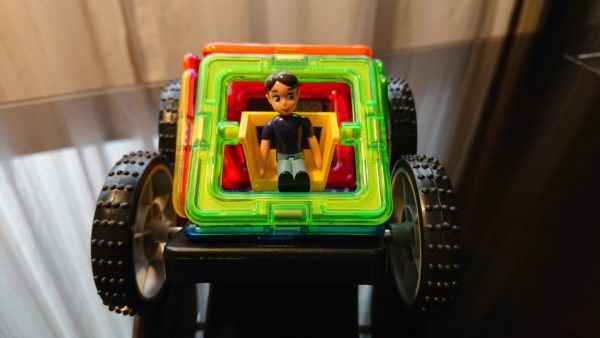 When it comes to food, for example, a Gourmet mode pops up with the settings required for photos that are meant to be showcased online. Guess you can call that artificial intelligence (AI) but it seems Sony hasn't made as much of a song and dance about this feature than other manufacturers.
You don't get perfection every time, of course. The picture of the abalone pastry below, for example, should be touched up to enhance the shadows because of the slight back-light in the restaurant.
However, I like it that the cup of Chinese tea further down, for example, is not overly red. It's something that happens with a lot of over-enthusiastic photo modes these days.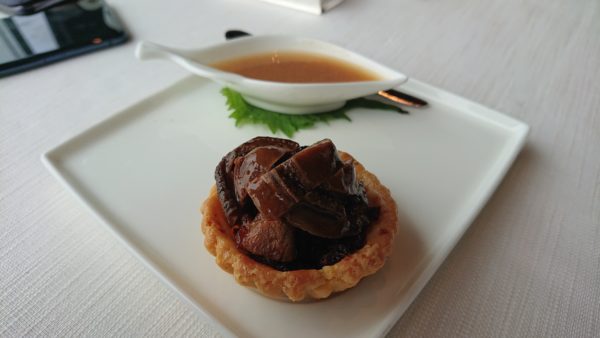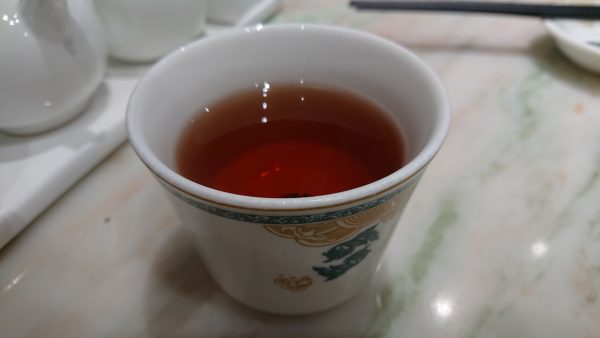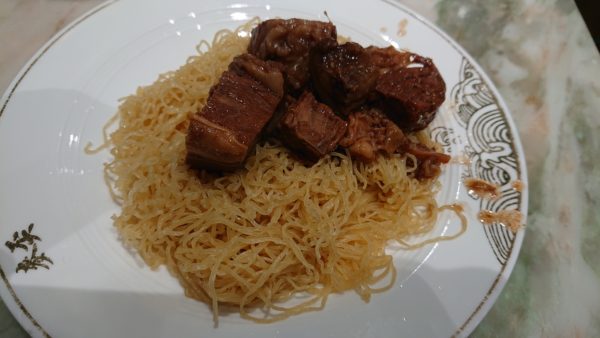 Unfortunately, I didn't manage to capture the famous Hong Kong skyline nicely when I was in town last week. Instead, the city was a little overcast over the past few days, as the image of the Star Ferry pier here shows.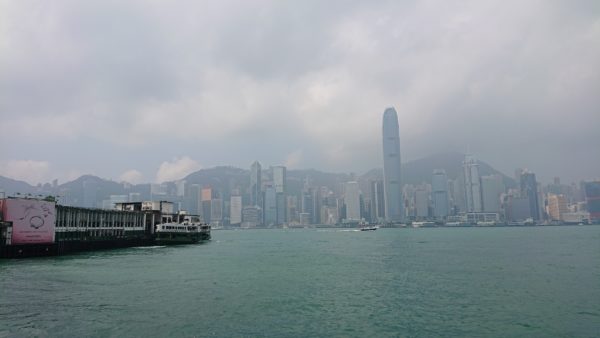 What I like most are the natural-looking indoor shots that the Xperia XZ2 is capable of. In the picture below, shot at a dimly lit bar and restaurant at Soho, the yellow light shining down on the chef's finishing station is well balanced.
The main 19-megapixel camera with a 1/2.3-inch sensor does a good job in what I'd expect to be difficult scenes. The pasta shot further down here is surprisingly sharp, as is the image of the scallops. Both were captured in a dimly lit restaurant.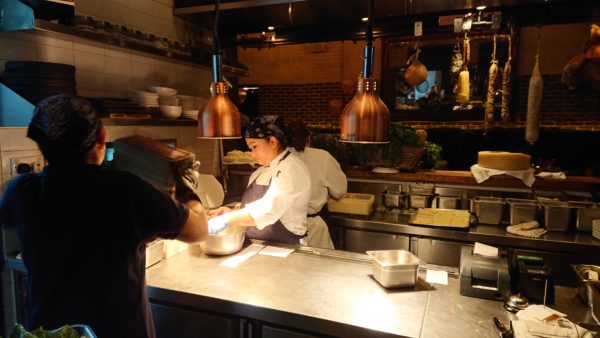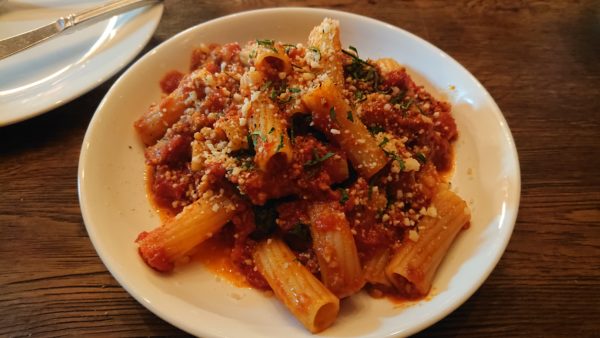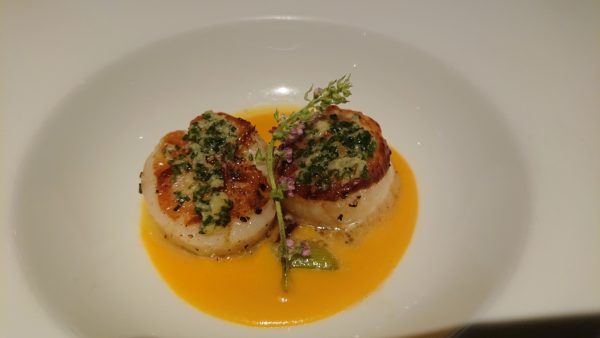 Clearly, Sony is positioning its phone as an imaging powerhouse, especially with its slow-mo" video capture that it introduced last year with the XZ Premium.
This time, it has raised the resolution to 1080p, up from the previous 720p, as competitors such as Samsung and Huawei are offering this year. This means the videos are sharp enough to show clearly on a large TV.
As before, this is a cool feature that will appeal to folks sharing videos often online. In bright light, it performs well, creating a dramatic effect on the fly, without any post-editing tools.
At the same time, there's the same caveat we brought up earlier. In dim light, the video can get pretty grainy. This clip shot inside a tunnel is an example.
Another thing that Sony is also touting heavily is the audio quality on the Xperia XZ2. After all, the Japanese company is behind the much-loved Walkman line of high-quality portable players.
Fire up a few tracks, especially those encoded in high-resolution, and it's obvious the sound is clearer, vocals are less stretched and bass is tighter.
Okay, I'm talking about the speakers here, which are far from the slap-on afterthoughts on many other phones. They can do a decent shift at a picnic or barbeque.
Unfortunately, for all of the good audio hardware in the phone, Sony has caught the "courage" from Apple, Google and others and decided to do away with the headphone jack.
I don't see the point – it can't be to save space because my LG V30+ from last year has a headphone jack and it's slimmer than the Sony flagship this year.
You'd need a pair of Bluetooth headphones, which have their own downsides like limited battery life. Not to mention the sometimes poor-quality wireless connections you can get.
Thankfully, there's an adapter in the box, which lets you hook up your headphones. Still, there's no denying this is all an unnecessary hassle. Plus, you can't juice up your phone when the USB jack is taken up by the headphones.
Speaking of questionable decisions, Sony has introduced vibrations to go with the music. So, if you play an uptempo track, the phone will shake with the beat. If that sounds weird, it is. It's distracting from the great audio quality and a waste of battery.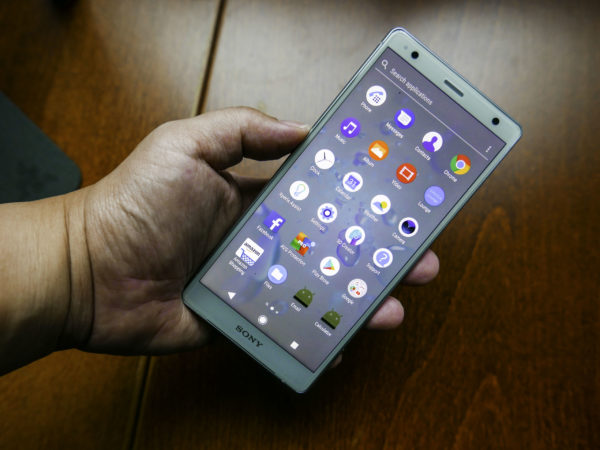 I guess that's where the 3,180mAh power pack comes in. It keeps the phone on well past a day during my travels, even with Wi-Fi turned on most of the time. It helps, of course, that the screen is running at a lower resolution than most other flagships today.
So, in the end, the Xperia XZ2 requires some trade-offs, thanks to some questionable decisions by Sony. Nowhere is this as apparent as the high quality audio playback that comes without a headphone jack. That's a strange one.
The camera does well and the slow-mo video capture is cool, but the phone looks bulky next to sleeker rivals. The Xperia XZ2 has decent battery life but you have to live with a screen that's less sharp.
To be sure, there are many positives. I've always liked Sony's well-designed Android interface, which is light and easy to use. The company also updates its firmware regularly, going by past experience.
However, it's clear those who go for the S$998 Xperia XZ2 will have to overlook several potential deal breakers, like a bulky design, lack of headphone jack and lower-resolution screen. For other users, the alternatives will be more appealing.