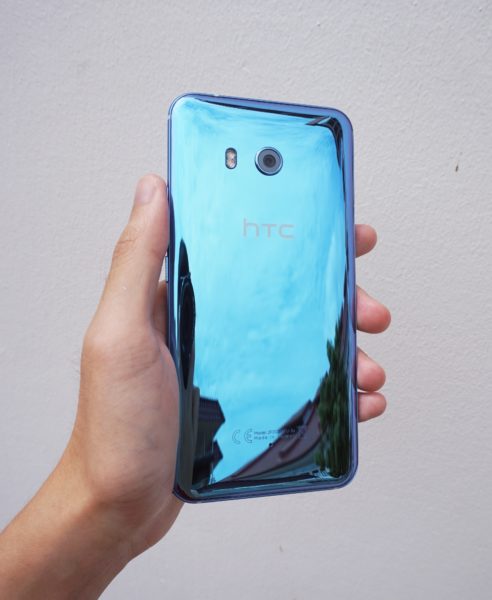 Earlier this year, HTC revealed its first attempt at a new direction for its smartphones with the HTC U Ultra.
Unfortunately, the U Ultra turned out to be a rather forgettable flagship phone that lacked originality and simply paled in comparison to the offerings from the likes of Samsung and LG.
If that had been their only attempt at a flagship phone for 2017, I would have written off any expectations of a financial rebound for the Taiwanese company.
But HTC decided that it was not done just yet. Just a few months after revealing the U Ultra, HTC announced the U11. As the '11' in the name suggests, the U11 is the successor to the HTC 10, and is also the company's "true" flagship phone of 2017.
Design and build quality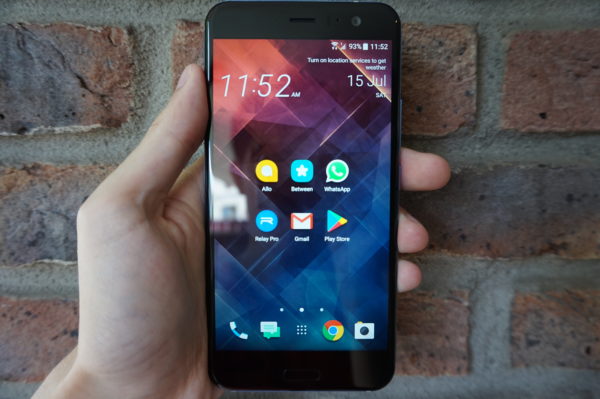 When viewing the U11 from the front, it is hard to feel any sense of excitement. The U11's front panel looks almost exactly the same as the U Ultra and the HTC 10, barring minor differences such as the speaker grill and camera lens size.
We see the same capacitive navigation buttons and fingerprint sensor combo at the bottom, which are still not vertically centered on the bottom bezel. I don't know if there is a technical reason for HTC's refusal to center the alignment (I can't be the only one to have noticed it!), but it is definitely an aesthetic blemish.
The U11's screen is a 5.5-inch Quad HD (2,560 x 1,440) Super LCD 5 that sports excellent colours and really good brightness levels. It isn't as good as the AMOLED display on the Samsung Galaxy S8, but the difference in colours and contrast is not as big as you'd expect, and most people will definitely be pleased with the display.
I did notice very faint light bleed at the bottom of the display. It's not really noticeable unless you really look out for it in a dark environment with dark content on screen, but it can an annoyance (albeit a small one) when you do see it.
Honestly, the front of the U11 is not hideous or anything like that. But it simply does not have the same wow factor you get from looking at S8 or LG G6 which sport taller displays and minimal bezels in smaller bodies.
Compared to them, the U11 looks dated and uninspiring from the front. It also means that the U11 is bigger in the hand, which can be tiring to use one-handed for long periods of time while lying down.
If I were on HTC's marketing team, I would suggest turning around their display units to show off the back, because that is where the magic (and probably where most of HTC's design budget) is.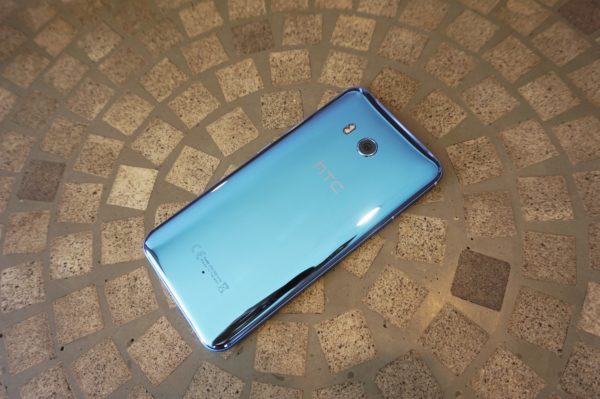 The back of the U11 is a refinement of the liquid glass surface that was previously seen on the U Ultra. HTC used a process called Optical Spectrum Hybrid Deposition (or as I like to call it, magic) to create a glass back that changes colour as it reflects light from different directions.
The end result is an undeniably attractive look that is sure to turn heads.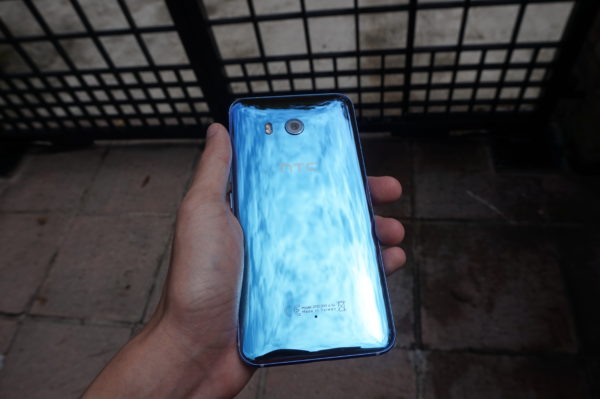 The colour change is more subtle on the Sapphire Blue and Brilliant Black. But the Amazing Silver, which is the colour of the unit I am reviewing, and Solar Red versions shine the brightest among them all. The silver version changes between silver and a light metallic blue, while the red version is even crazier, transitioning between red and gold.
In a world where shiny glass backed phones are becoming the norm for flagships, HTC has managed to outshine them all and create a unique design. Other minor refinements such as the smaller, circular camera bump on the back and a more symmetrical design thanks to 3D glass on the front and back contribute to a "HTC-vibe" that the U Ultra was sorely missing.
However, the glass body makes the phone a fingerprint magnet and pretty slippery to handle, which can be disconcerting despite its premium feel. No matter how durable manufacturers claim their phones to be, a glass backed phone will never be as reassuring to handle as a metal or plastic one.
HTC has obviously taken these concerns into account, and included a transparent case and a microfiber cleaning cloth inside the box. The transparent case picks up light scratches pretty easily, but I find its design to be pretty well thought out.
It does an excellent job of drastically improving the grip of the phone without adding too much bulk. At the same time, it does a good job of protecting the corners of the phone, which are the most vulnerable areas for a drop.
During my review period, I accidentally dropped the U11 on a hard floor. It was a scary moment for me, but I was relieved to find that it was completely unscathed thanks to the case.
The sides of the case are also exposed to allow easy access to the pressure sensors on the sides of the U11. I will talk more about the sensors further down.
HTC has also finally added IP67 water and dust resistance to its flagship phone, which means you can wash your phone under running water or submerge it in 1 metre of water for up to 30 minutes.
Do note that water resistance is not the same as waterproof, so there is always the possibility of water damage happening under more drastic conditions. This applies to all smartphones with a IP67 or IP68 certification, not just the U11.
The hardware buttons on last year's HTC 10 were fantastic, providing a good amount of "clickiness" and texture. Unfortunately, the U11's buttons have taken a step backwards.
The power button still has the same ridged texture to distinguish it from the volume rocker. But the buttons feel mushier this time around, with noticeably less travel and "clickiness".
My guess is that the slightly curved sides of the U11 is contributing to this mushy feeling by giving less travel for the buttons. Last year's HTC 10 had flat sides, and the buttons could go down further before meeting the sides.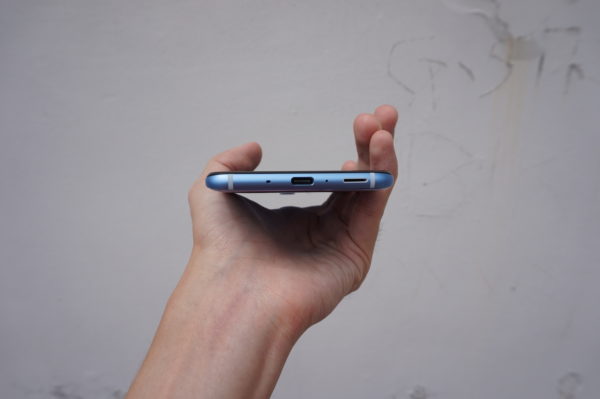 Another more obvious step back is the missing headphone jack on the U11. Yes, HTC provides a USB-C to 3.5mm dongle with a performance grade digital-to-analogue converter (DAC) this time around (something that was missing previously on the U Ultra), but the quality of the sound through the dongle is not as good as the sound through the 24-bit DAC of last year's HTC 10.
It is worth noting that the dongle also draws power from the U11, so it is not recommended that you leave a dongle plugged into your phone at all times. Plus, it looks ridiculous with it permanently attached.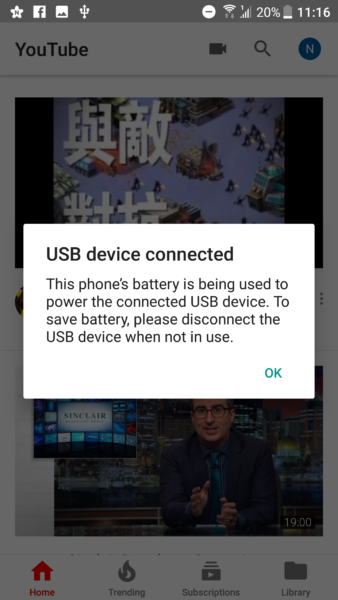 HTC continues to push for its USonic earphones and, to their credit, they sound excellent. The USonic earphones provide active noise cancellation to continuously adjust the sound output of your music based on the environment around you.
To set up a custom profile for yourself, all you have to do is to press a single button, and the USonic earphones will scan your inner ears with sonar technology before adjusting the volume and equaliser. It may seem unbelievable, but the results are pretty darn good, with excellent bass and clarity. These are, without a doubt, the best available in-box earphones right now.
It's not all positive though. The USonic earphones continue to be proprietary, and will only work with select HTC devices with USB-C enabled audio output. The ones bundled with the U11 do not even work with my HTC 10. They can work with the U Ultra, but the active noise cancellation would not be available.
To me, this is the biggest issue with HTC's decision to switch to USB-C earphones and remove the headphone jack. USB-C is supposed to be a universal port in the future, but proprietary solutions like the USonic earphones will only serve to confuse consumers who will plug in the earphones to other phones or laptops with USB-C only to find that they do not work.
If you listen to music frequently on your phone, then the USonic earphones will definitely impress you. If you still use an iPod like me, you will likely be frustrated at the lack of a headphone jack when you want to watch a video in public and did not bring either the dongle or the USonic earphones.
Still, there is a silver lining. With the headphone jack gone, HTC has been able to re-engineer the internals of the U11 to create an acoustic resonate chamber within its frame.
Audio output from the earpiece tweeter and bottom-firing woofer of the U11 is fantastic, and significantly louder than the HTC 10 or U Ultra. Aside from volume, the clarity of the audio output has been upped as well, resulting in a very satisfying media consumption device.
They still cannot match the front-firing dual speakers of the older HTC models, but this is by far the best implementation of the tweeter-woofer combo yet.
The U11 is also missing wireless charging. I don't really care for it, but some people do, and it seems strange that HTC has not implemented it despite switching over to a glass backed phone.
Despite the missteps that I have pointed out, make no mistake, the U11's overall hardware is still very compelling. Sure, it is lacking a headphone jack, and it is also bigger than its competitors. But the U11 also offers features that its competitors cannot compete with, such as its best-in-class speakers, earphones (albeit proprietary), and maybe even its liquid surface design.
Software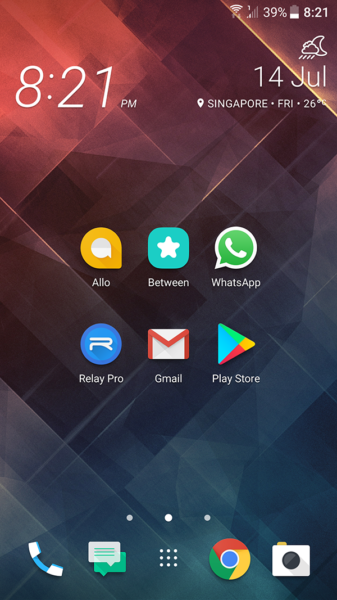 The U11 comes with HTC's Sense user interface (UI) on top of Android 7.1.1, making it one of the only flagship smartphones to actually launch with an updated version of Android Nougat.
Sense UI is largely unchanged from what it was on the HTC 10. It still is very clean and lightweight, and does not come with much bloatware on, with HTC opting to use most of Google's apps instead.
Aesthetically, Sense UI is getting pretty boring. It is good that it is not very obtrusive and stays close to the stock Android experience. But after three years of mostly the same design, I think Sense UI is in need of a fresh makeover.
However, this is a minor complaint, and it can easily be resolved by simply using a third-party launcher. More importantly, HTC has continued its excellent track record of providing a smooth software experience, and I have no doubt that it will hold up well over the years.
HTC's Sense Companion is back as an additional artificial intelligence (AI) assistant to complement Google's own Google Assistant and Amazon's Alexa on the U11. That's three AI present on a single phone, for those of you keeping count (although Alexa support on the Singapore variant of the U11 is still pending, since Alexa has yet to officially reach our shores).
This is the second time I've used the Sense Companion, and once again I have yet to see any convincing functionality out of it.
Over the course of my review period, I have only received updates on how many steps I have taken throughout the day, and a one-time suggestion to allow HTC's Boost+ app to optimise certain apps to extend my battery life. No weather updates, no suggestions to charge my phone, no suggested places to visit or anything like that.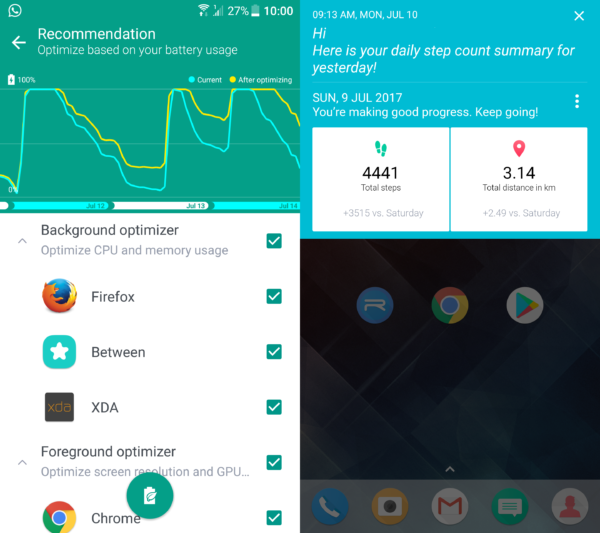 Even if I did receive those notifications, I doubt they would change my mind about the Sense Companion. It's nice that HTC is trying to create a personal AI that mostly stays out of sight, but it seems pointless when Google Assistant can already offer those notifications.
Therein lies the crux of the matter. The Sense Companion is trying to do what others are already doing, and not in any way that seems superior. The most useful aspect of it would be the software optimisation that the Sense Companion does as it learns your habits (and it works quite well!).
Yet, HTC seems to be trying to hard to make their AI just like other available AI when it does not need to (especially when they are available on the same phone as well).
Edge Sense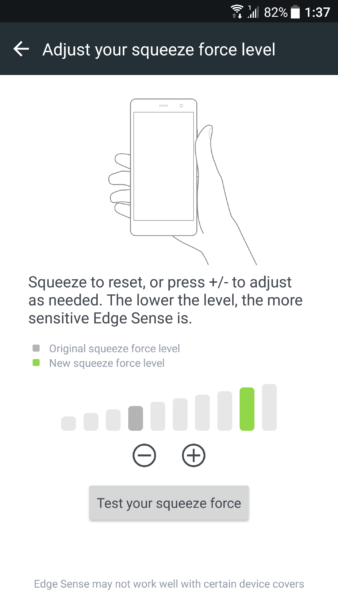 The highlight of the U11 would be its "squeezable" frames called Edge Sense. You are probably thinking that squeezing your phone is unnatural, and seems more like a gimmick. And I don't blame you for thinking that.
But I will say this: HTC's Edge Sense is a useful innovation that has changed how I use my phone.
Squeezing my phone turned out to be pretty simple and natural, as my normal grip is always in position to give it a squeeze. After adjusting the pressure detection levels, I was able to trigger the squeeze easily without any accidental squeezes.
On my phone, a short squeeze is set to start up the camera from anywhere, even when the screen is off. It works extremely well, and is useful when I want to take a quick snap.
I set the long squeeze to take a screenshot, which is much easier than holding down the volume down and power button.
You can customise the squeeze actions to perform various tasks, such as launching Google Assistant, turning on your flashlight, or opening any other app. Some apps also allow micro-actions within them.
For example, in the camera app, you can take a photo with a short squeeze, or switch between the front and back cameras with a long squeeze, which makes it great for one-handed shots. HTC even took into account the inevitable shake that would occur from squeezing the phone, and put in a slight delay between the squeeze and camera shot to allow you to stabilise the phone.
HTC said that they would be releasing an app in the coming weeks to allow users to map more functionalities within other apps, which sounds very promising.
Could these functions have been done with an additional button instead? Certainly. But I much prefer HTC's implementation.
A button on either side of the phone not only adds additional unnecessary hardware that tarnishes the clean look of the phone, it also means that you have to adjust your grip and hand depending on where the button is located.
With Edge Sense, a squeeze can be easily done regardless of which hand or grip you are using, making it more convenient and accessible to use.
If you like to use a case with your phones, there is some good news: Edge Sense also works with cases on. However, you might need to adjust the pressure detection levels to compensate for the case depending on how flexible it is, or use a case with cut-outs on the sides.
Performance and battery life
As to be expected, performance on the U11 is superb. With a 64-bit quad-core 2.45GHz Snapdragon 835 processor and a whopping 6GB of RAM, the U11 is a performance beast.
Apps stay in the background for as long as you want to hold them, and multitasking is blazing fast. With UFS 2.1 storage, apps load extremely fast as well. With extremely quick animations, the U11 feels almost iPhone-like in its performance.
Android 7.1.1 also helps in this department, and the U11 did not bog down no matter what I threw at it, be it 3D games or videos. HTC has done a fantastic job of optimising the software on the U11, and I can confidently say it is one of the best performing Android phones, if not the best, available right now.
The battery capacity of the U11 is a pretty disappointing 3,000mAh. Yes, the S8 also has a 3,000mAh power pack despite having a taller 5.8-inch display. But it also has a smaller body than the U11, and it has a headphone jack. I would have loved to see HTC squeeze in a slightly bigger battery (pun intended).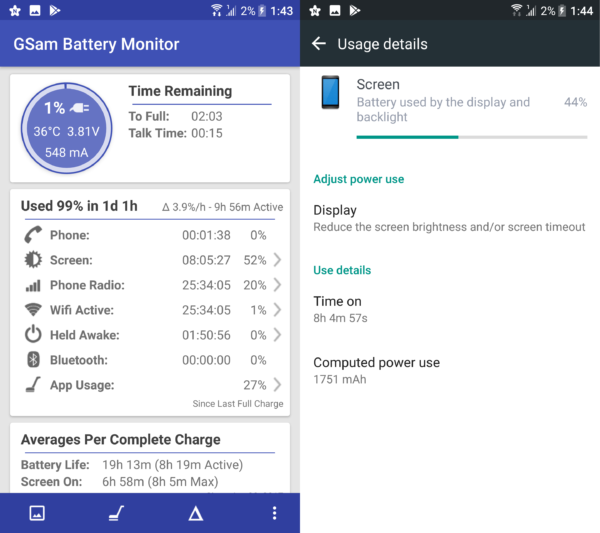 Having said that, the battery performance of the U11 is anything but disappointing. In fact, it is excellent. Over the course of my review period I averaged about 7 hours of screen-on time (SOT) with over 19 hours of uptime. Some days saw me hit 8 hours of SOT, which is fantastic.
HTC's global head Chang Chia-lin previously told me there will never be a big-enough battery for consumers, and that power optimisation is the direction that HTC wants to focus on. Back then I took that to be a marketing excuse, but now I see his point.
I consider myself to be a moderate user, with my usage patterns consisting of short intervals of gaming, plenty of social media hopping, text messaging, YouTube and photo taking. All of this is usually done at 50 per cent brightness, with Bluetooth and location services off when not needed, and no power saver mode.
On days when I decide to play games for longer periods of times (2-3 hours), my SOT is usually around 5.5 to 6.5 hours. Of course, more graphic intensive games will drain your battery faster, so your mileage may vary. If you are the type of person to play such games continuously for hours at end, don't expect your phone to last you till the end of the day.
If you do manage to burn through the battery, the U11 supports Quick Charge 3.0 and tops up pretty quickly. Otherwise, the U11 will easily get you through a day, and maybe even two days.
Camera
With the U11, HTC is boasting the highest rated smartphone camera on DxOMark, and it has the specs to back it up.
The rear camera is a 12MP sensor with UltraPixel 3 (1.4 µm pixel size), a wide f/1.7 aperture with optical image stabilisation (OIS) and UltraSpeed Autofocus (AF). HTC also has a new HDR Boost mode, which takes multiple shots that measure the darkest shadows and brightest highlights to produce a clearer photo.
I am going to go straight to the point: HTC's camera lives up to the hype, and is an excellent shooter.
Daytime photos produce nice and vibrant colours, with excellent dynamic range and great contrast. Colours are a tad more saturated than in real life, but they are definitely pleasing to the eye. Macro shots are also very impressive with a nice depth of field, and you'd be hard pressed to find a dissatisfying photo.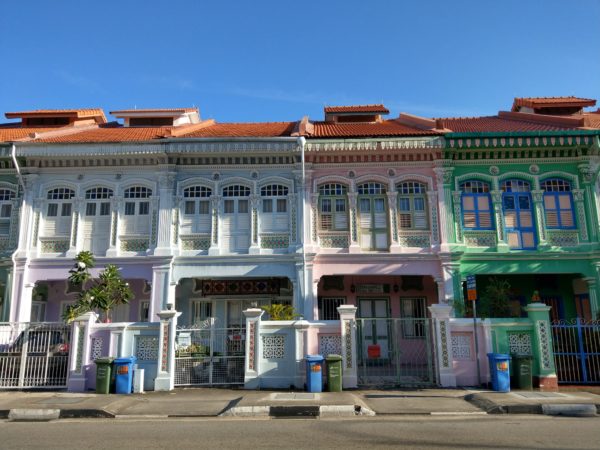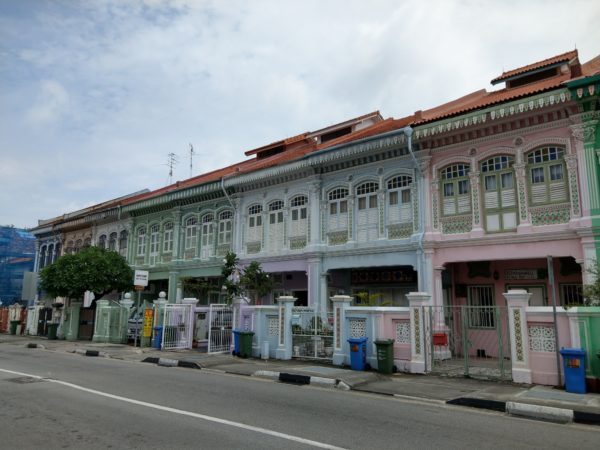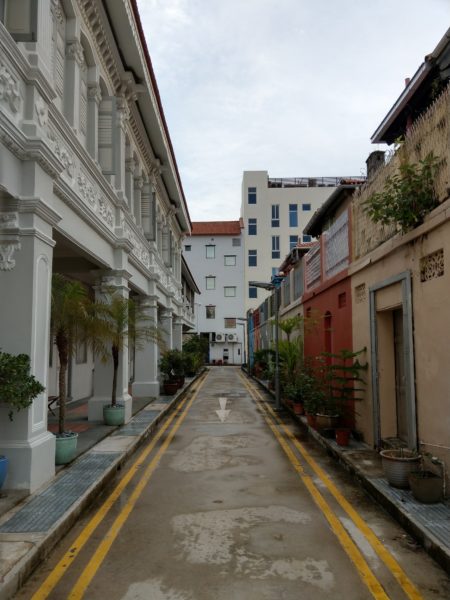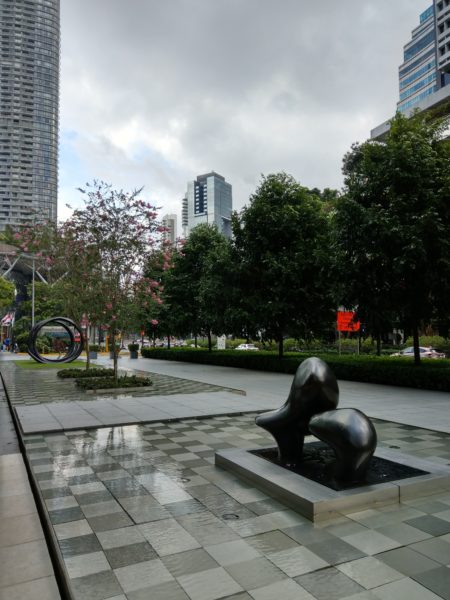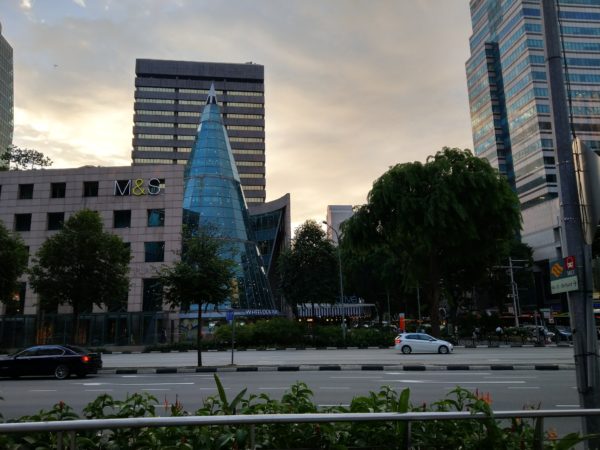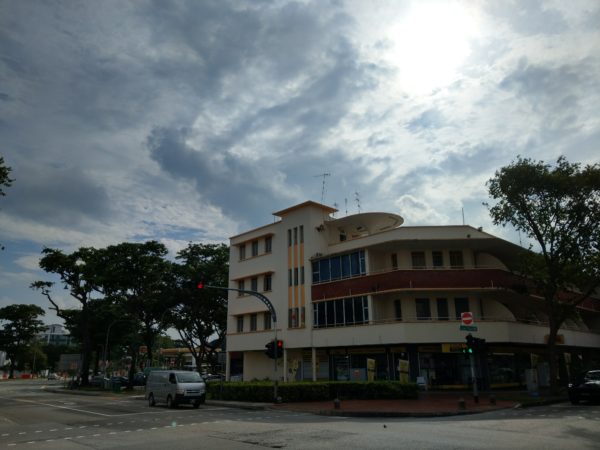 In lowlight scenarios, the U11 performs pretty well as well. Thanks to the big pixels, wide aperture and OIS, the U11 is able to consistently produce bright and clear photos at night.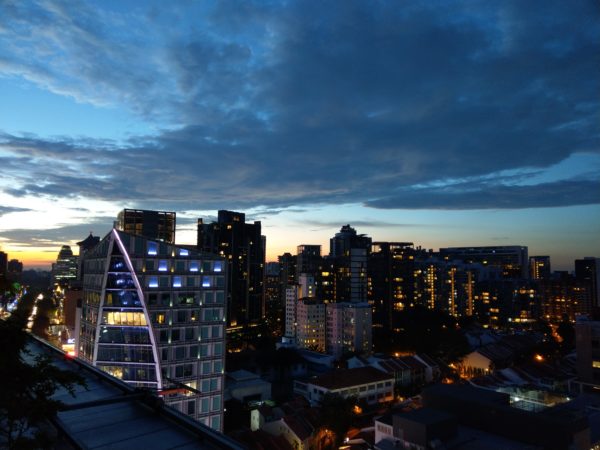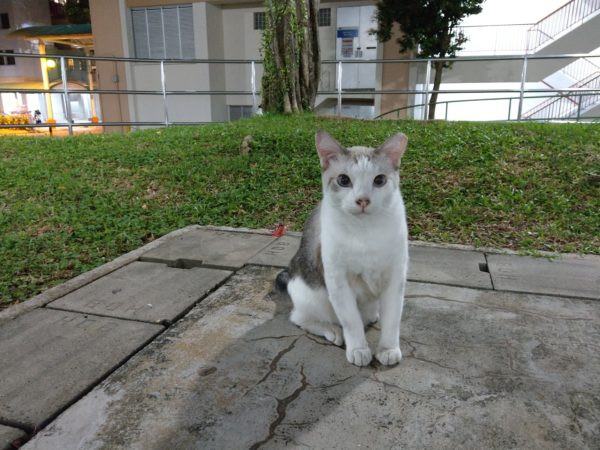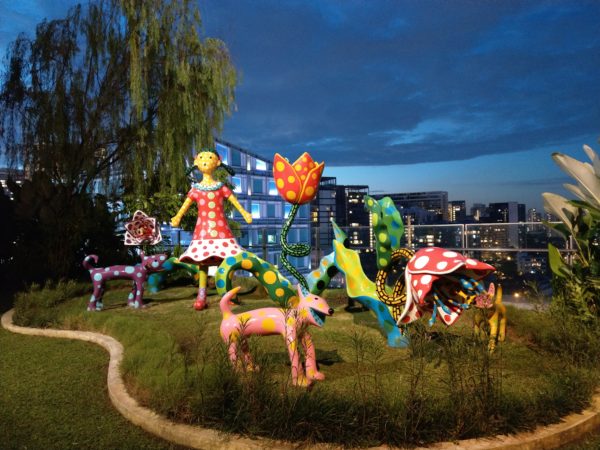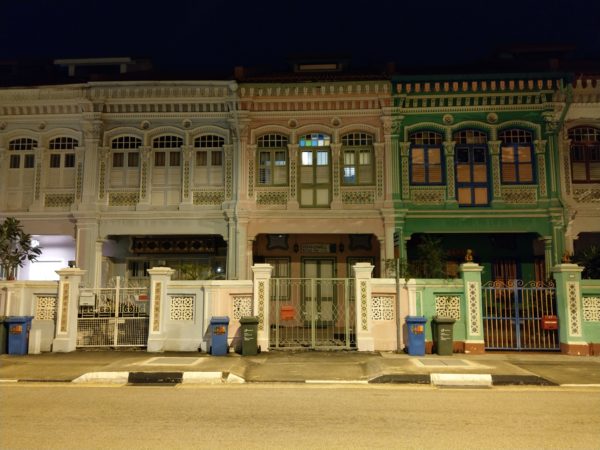 However, it does have some issues. By default, the camera has touch autoexposure disabled, so exposure levels are centre weighted. This tends to result in overexposed subjects with light flares in lowlight, especially when the scene is well-lit.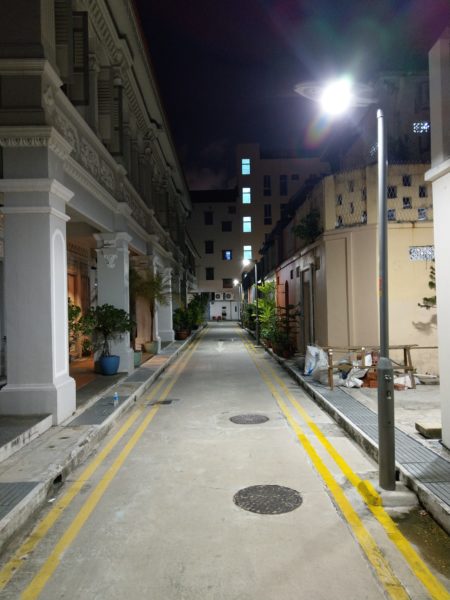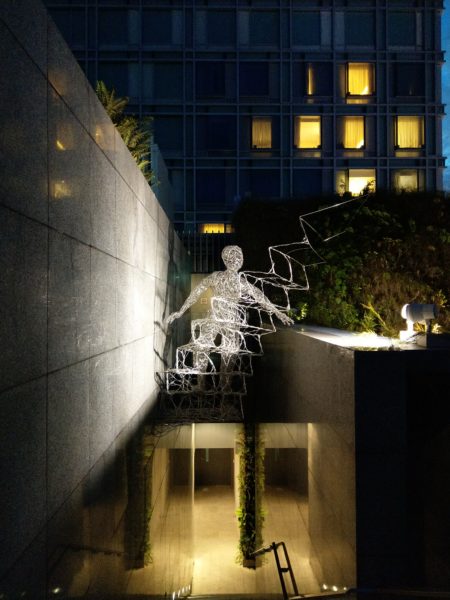 It's not always a big deal. Sometimes it is more important that you can get a clear shot of a subject in darker settings. But if you do want to get a more accurate scenic shot, I would recommend enabling touch auto-exposure and/or dialing down the exposure levels.
Indoor low-light shots are also really good, with great clarity and little noise. However, the U11's white balance levels tend to be on the warmer side, and whites can appear a bit yellow.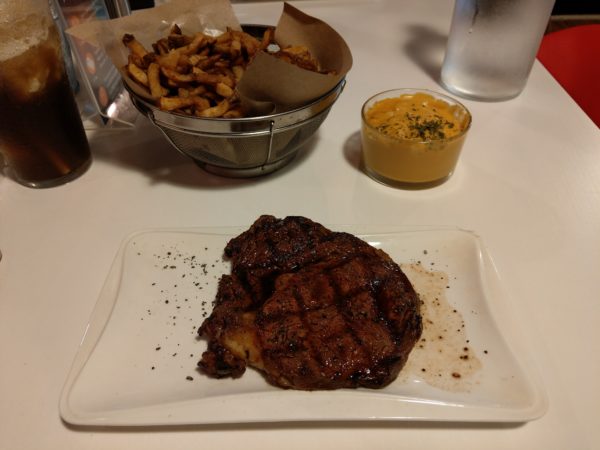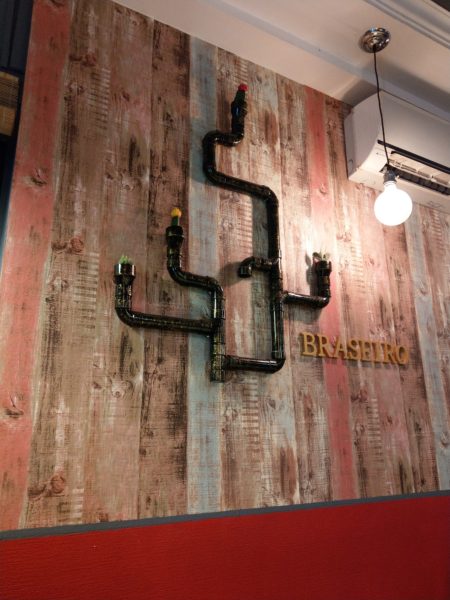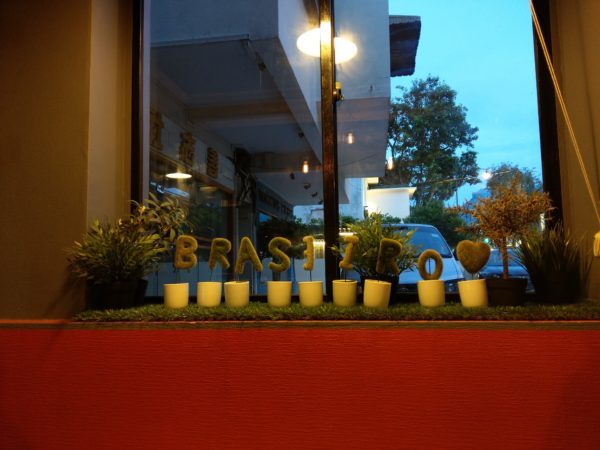 The same over-exposure issues mentioned earlier can also sometimes be seen during indoor low light shots. Once again, I recommend turning on touch auto-exposure and/or turning down the exposure levels to get a more accurate shot.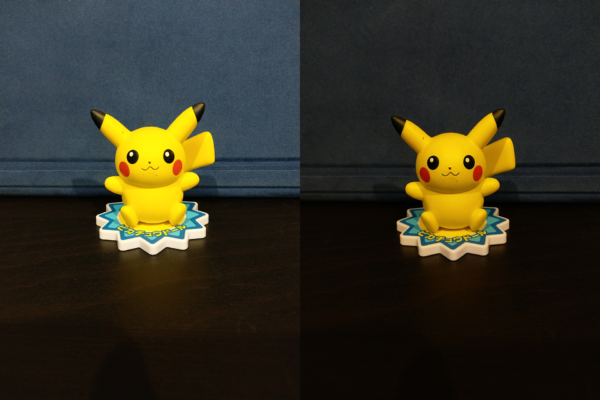 The front camera is a 16MP affair with an f/2.0 aperture. Photos on it are pretty decent, although there quite frankly isn't much to say about it.
I actually think that the front camera is a step back from the HTC 10, because it no longer has OIS, and does not support touch focusing. This results in photos that are softer despite the higher pixel count, and photos can be a bit noisy in low light settings.
An alternative and fun idea would be to use the mirror finish on the back of the U11 to use the rear camera for selfies instead. It is surprisingly easy to do, and the quality of the rear camera is far superior to the front camera anyway.
I don't normally test video recording capabilities, but I have to make an exception this time. The U11 supports 360-degree sound recording thanks to its four-microphone array. In addition, it has an Acoustic Focus technology, which allows you to zoom in on a subject in your video in order to target and amplify sounds from it.
The end result is extremely cool, and works really well even in noisier environments. I can see this feature being very useful for concert performances.
Conclusion
So, is the HTC U11 the one for 'U'? Well, it depends.
The most glaring issue with the U11 is its lack of a headphone jack. If you desperately need a headphone jack and a dongle will not do, then the U11 will not be what you are looking for.
If you don't mind using the included USonic earphones, or you have a dedicated music player, then the U11 will be a very compelling device for you.
At S$998, the U11 packs a lot of value for your money, especially since it comes with 128GB of storage and 6GB of RAM. Compared to the competition, the U11 is much cheaper with equal or better specifications.
It also offers a top-of-the-line camera experience, great software, a unique feature in Edge Sense, and the best speakers and in-box earphones available right now.
It won't necessarily save the company from its current financial issues, but the U11 is definitely a return to form for HTC and a step in the right direction.