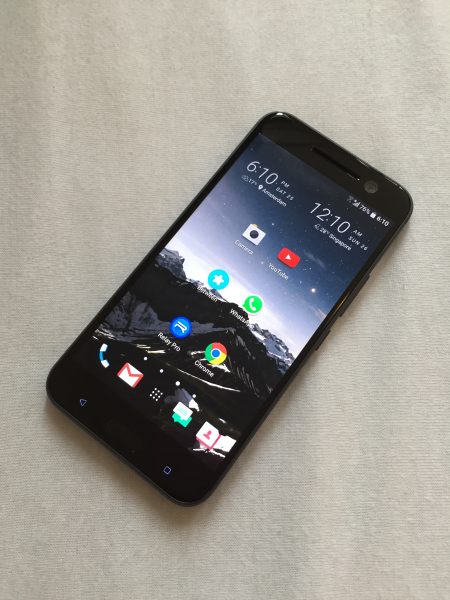 Once a powerhouse among smartphone manufacturers, HTC has had a disastrous 2015, with its sales plummeting in the wake of the badly received HTC One M9 and other questionable marketing decisions. With the HTC 10 this year, the Taiwanese company hopes to make its way back up to the upper echelon of smartphone manufacturers.
As a preamble, I would like to inform readers that the HTC 10 has yet to officially arrive in Singapore. I bought my Carbon Grey HTC 10 a month ago for S$930 from Mobyshop, which imported the phone from Taiwan.
Design and build quality
Just like its predecessors, HTC 10 sports an attractive aluminium design. However, unlike the HTC One M9, significant changes have been made to distinguish the HTC 10 from previous models.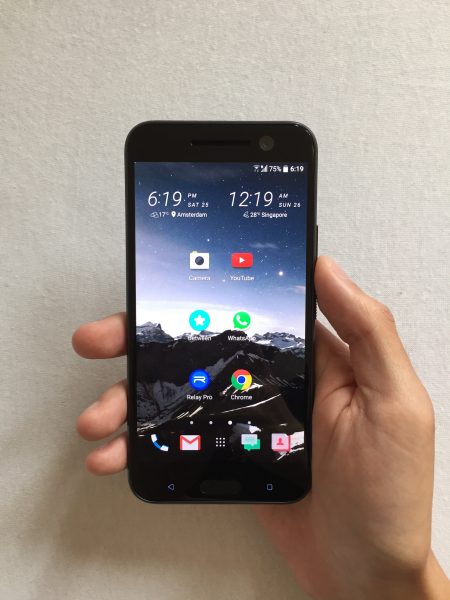 The most visible changes are at the front, with HTC choosing to remove their famous dual front-facing speakers. For those of you who are concerned about a downgrade in the speakers quality, fret not. HTC's renowned BoomSound speakers are still present, albeit in a different form.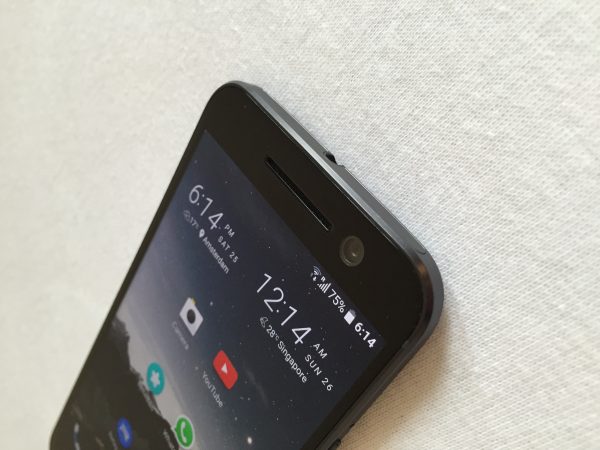 The dual front-facing speakers have been re-engineered. You get a single speaker at the top that works as a tweeter and another speaker at the bottom that serves as a woofer. Each speaker has its own amplifier, and the result is a sound output with pretty impressive clarity.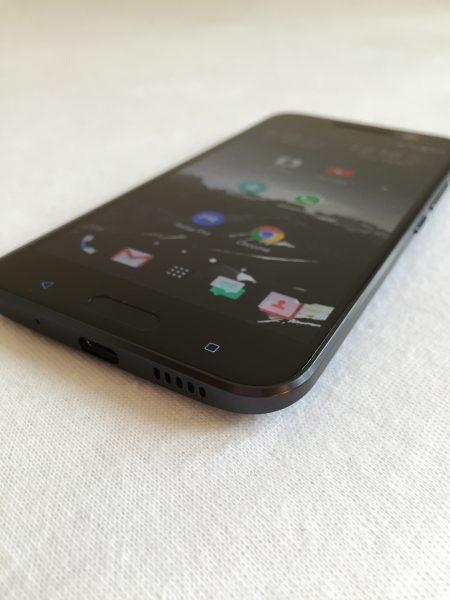 Compared to the dual front-facing speakers of the HTC One M9, the sound quality is definitely a step up, albeit at a lower volume output. It is still loud enough for gaming or watching videos without having to cup your hands around the speakers.
Speaking of good sound quality, the headphone audio output on the HTC 10 is impressive, thanks to a 24-bit DAC and amplifier that HTC built into the phone, which allows it to better drive your headphones. The phone plays hi-res audio tracks as well and the earphones included aren't too shabby.
Usually I wouldn't bother much with earphones that come in the box. In this case, however, I highly recommend giving the HTC 10's included Hi-Res earphones a try. I am no audiophile, but I could immediately tell how much better music sounded on HTC's earphones than on my own earphones.
You can even create a custom audio profile with individual headphones that suit your hearing preferences. I suggest doing this with the headphones or earpiece that you use the most, as it really does make a difference to your music experience.
Next to the top speaker is a massive five-megapixel front-facing camera. The large lens is due to optical image stabilisation (OIS) being built in, which is a world's first, according to HTC.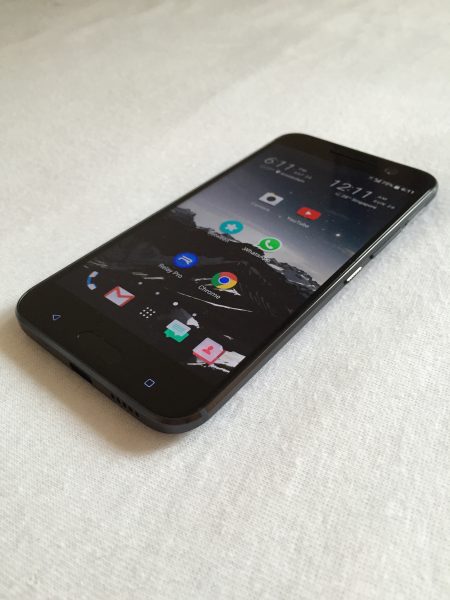 At the bottom is a fingerprint scanner that also serves as a capacitive home button. The fingerprint scanner is extremely fast and accurate.
I would say it works better than the Samsung Galaxy S7 and Apple iPhone 6s' fingerprint scanners, which require you to actually press down the home button to unlock the phone, whereas the capacitive button on the HTC 10 just requires you to gently touch it.
At the sides of the fingerprint scanner are capacitive navigation buttons, which can be customised to either be visible all the time or only when they are in use. I actually prefer capacitive buttons to on-screen buttons, as they allow me to make full use of the entire screen at all times. However, they are a bit too low for my liking, and I found myself tapping above the buttons when I first started using the phone.
The phone also has a 5.2-inch Quad HD (2,560 x 1,440) LCD display. The screen is really nice and vibrant without overly saturated colours. It doesn't look as good as the AMOLED display on Samsung's flagship phones, but it's not poor by any means and is certainly competitive among every other phone out there.
If the colours are not to your liking, you can choose between a Vivid and sRGB colour profile. The Vivid profile has a optimised colour range and saturation for the phone, whereas the sRGB profile uses the standard RGB colour range which is slightly warmer and more accurate.
You can further adjust each colour profile by sliding between 'colder' and 'warmer' settings. I've personally found that the Vivid profile with the temperature slider shifted all the way towards 'colder' to be the most pleasant to my eyes.
One complaint I have about the screen is the brightness level. While the phone is generally visible in most outdoor conditions, it can be slightly difficult to view the screen under direct sunlight, even at maximum brightness. In fact, the brightness seems to be a step down compared to my previous HTC One M9. Still, this is only an issue on very sunny days, and it is not a deal-breaker for me.
The entire front is covered by a 2.5D glass panel, which slightly curves towards the edges, giving the impression that it seamlessly melds into the sides and looks really attractive.
While the back of the phone sports a similar design to previous HTC flagships, HTC has introduced chamfered edges to give the HTC 10 a more premium look and feel.
The edges look gorgeous on the phone, especially when light reflects off them, and they are definitely eye-catching. They also help provide a better grip for the phone, making it easier to hold.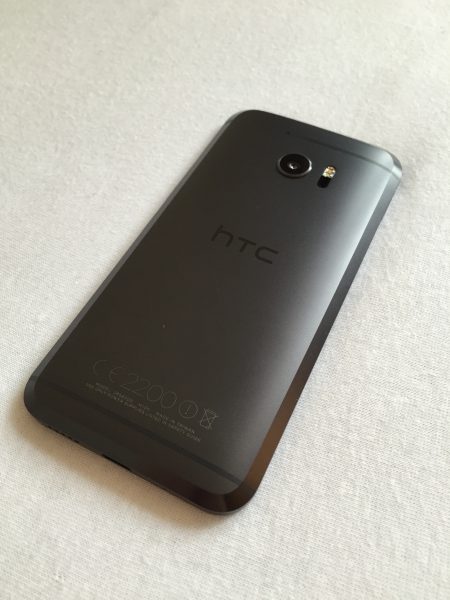 In this phone, we also see the return of HTC's UltraPixel technology, which was absent from the HTC One M9, with a 12MP UltraPixel rear camera with optical image stabilisation. UltraPixel basically refers to larger pixels. This means that the camera is able to capture more light, theoretically allowing it to take better photos in dark settings.
The camera is accompanied with a dual-tone LED flash as well as a laser autofocus sensor.
At the bottom of the phone is a USB 3.1 Type-C port that supports Quick Charge 3.0. With a Type-C port, you no longer have to flip your charging cable around to connect it properly.
The volume rocker and power button can be found on the right side of the phone. I have to give credit to HTC for listening to criticism about the HTC One M9 and actually giving the power button a textured feel.
Unlike its predecessor, the power button is instantly distinguishable from the volume buttons and feels very "clicky". This might seem like a minor point to some people, but it is certainly nice to not constantly press the wrong button without looking at them.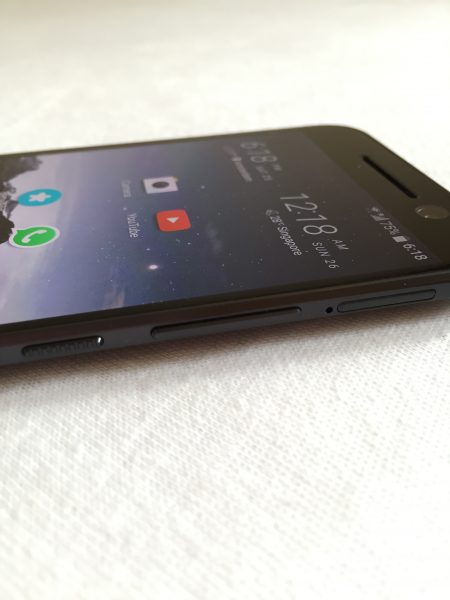 The HTC 10 I have comes with a 32GB of internal storage. There is a 64GB version, but there is no guarantee that it would reach our shores. Fortunately, there is a microSD card slot on the left side of the phone, so you can easily pop in a microSD card to store your photos and music.
For people who are fans of waterproof phones, the HTC 10 is not for you. The HTC 10 only has a IP53 rating, meaning that it can only handle sprays of water. Given HTC's emphasis on the phone's audio capabilities, it is not surprising to see that it is not waterproof.
On the whole, the HTC 10 feels like an extremely solid phone. It does not feel too light, and the curved back of the phone gives it enough thickness to assure you of its sturdiness. The matte aluminium body also does not attract much fingerprints, and feels classy.
With a very impressive blend between glass and metal, I would say that the HTC 10 has one of the best, if not the best, design and build qualities out there right now.
Software
The HTC 10 also shines in the software department. HTC's Sense user interface (UI) has always been one of the lightest and snappiest versions of Android out there, especially when compared to Samsung's TouchWiz or Huawei's Emotion UI. I am happy to see that the new Sense 8.0 interface takes a step closer towards the "stock Android" experience.
By working closely with Google, HTC has stripped off duplicate applications from the HTC 10. For example, instead of having applications like HTC Internet, Fun Fit, Scribble and Polaris Office, HTC has removed them in favour of Google's Chrome browser, Google Fit, Google Keep and Google's office productivity applications.
If you prefer some of the HTC applications that used to be pre-installed, you can find most of them in the Google Play store. This is part of HTC's effort to decouple their applications from their interface so that older HTC phones can grab the latest updates for these applications without having to wait for an operating system software update, which tends to take a longer time to arrive.
I definitely approve of HTC's decision to remove duplicate applications. A major criticism of Android phones is that they tend to come with a lot of bloatware, with many unremovable carrier and manufacturer applications pre-installed.
This results in less storage available in the phone right from the get go, and it can be really annoying to see so many different applications that perform the same task installed on your phone.
This does not mean that there are no HTC applications pre-installed in the phone. Some of HTC's own applications such as its Mail and Weather applications still remain.
HTC also introduced a new application called Boost+, which is supposed to help keep your phone in top condition by giving you more control over applications. One prominent feature is its Smart Boost function, which basically helps you to identify and kill off applications in the background in order to reclaim your phone's memory.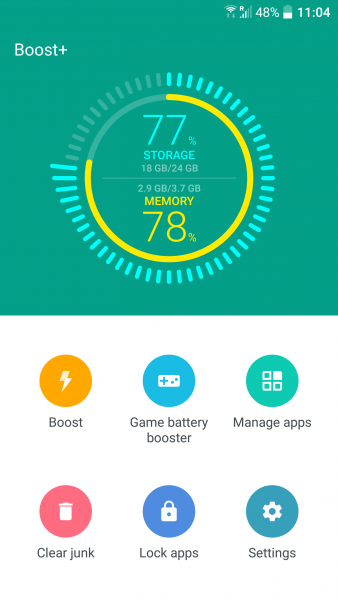 I recommend not using this feature, because Android manages its RAM usage just fine, and constantly clearing off applications stored in your phone's memory will only consume more battery when you to start them up again later. Unused RAM is wasted RAM, and it is best to let the operating system handle things.
Aside from Smart Boost, Boost+ also allows you to lock certain apps, as well as to clear junk files on your phone. However, the most useful feature is the game battery booster feature. What it does is it lowers the resolution of your selected games in order to improve in-game performance as well as to extend your battery life.
I especially like this feature because I do not like to play games while charging my phone. Furthermore, the drop in resolution is not very visible to me, and I find that my phone does run cooler while playing games like Temple Run 2.
Another feature of Sense 8.0 is the ability to create themes via HTC's Themes application. Apart from the usual changing of wallpaper, system colours and icons, you can also try out HTC's Freestyle layout themes.
What it does is remove the on-screen grid of your homepages, allowing you to drag stickers anywhere you want and use them as icons for your applications.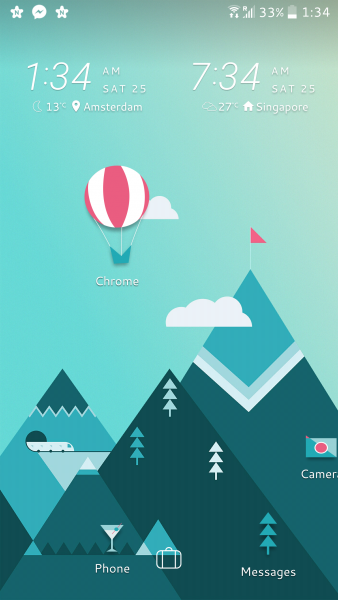 It is certainly an interesting concept, though I find it to be too much of a gimmick. Perhaps it might appeal to people who like to drastically customise their phones, but it is definitely not for me.
Overall, Sense 8.0 is an extremely lightweight version of Android, and is really close to the stock Android on the Nexus devices. There are very subtle additions to the operating system, and they generally improve, rather than hinder, the Android experience.
HTC has an excellent track record when it comes to the speed of updating the operating system of their flagship phones compared to their competitors. With Sense UI being lighter than ever, the HTC 10 might receive the next major update (Android N) earlier than usual.
Performance
The HTC 10's performance is exactly what you would expect of a flagship smartphone. With a 64-bit quad-core 2.2Ghz Snapdragon 820 processor and 4GB of RAM, this phone can handle just about anything that you can throw at it.
After using it for about a month, I've yet to notice any lag, and games run fine without any noticeable drops in frame rates. In fact, thanks to the faster animations and the lighter UI on the HTC 10, multitasking and swiping around the phone feel faster than they may have actually been.
Despite having a metal body, the HTC 10 doesn't really become too hot to handle even while performing intensive tasks such as playing 3D games. After all the heat and throttling issues that HTC One M9 had, I'm glad that HTC was able to keep it under control this time.
The battery life is excellent as well, with a sizeable 3,000mAh battery built into the phone. HTC claims that the HTC 10 has up to two days of battery life. But as we all know, this is obviously not the case under normal usage.
Nonetheless, I am really pleased with the battery life of the HTC 10. I am able to get five hours of screen-on time (the amount of time that my phone's screen is on) without power saver mode. With that turned on, the usage goes up to 6.5 hours.
This is with me constantly checking social media, using WhatsApp, taking pictures, watching the occasional YouTube video and even playing a bit of Temple Run 2. Your mileage may vary, but the HTC 10 should easily last you through the day.
In the event that you happen to run out of battery, the supplied Quick Charge 3.0 compatible charger would give you another 50 per cent in as little as 30 minutes.
Camera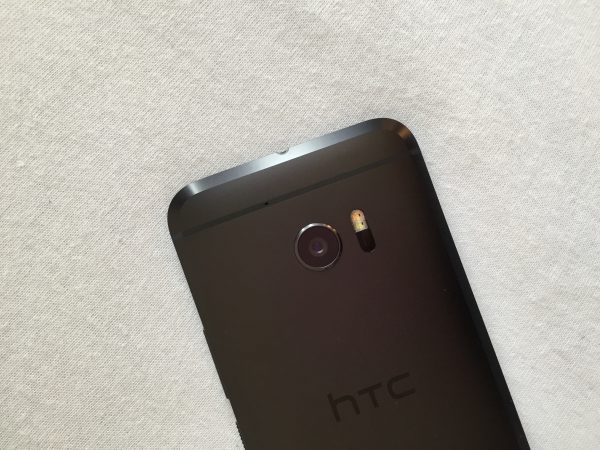 In today's SnapChat and Instagram era, the camera has become increasingly important for smartphone users. This is especially so for HTC, which faced a lot of criticism over the HTC One M9's camera.
One thing that HTC did is revamp its camera application. The camera interface has been simplified greatly, and it is much easier to navigate around. Auto HDR (high dynamic range) has also finally been added as a toggle in the upper left corner, and it is more intuitive than before to turn it on.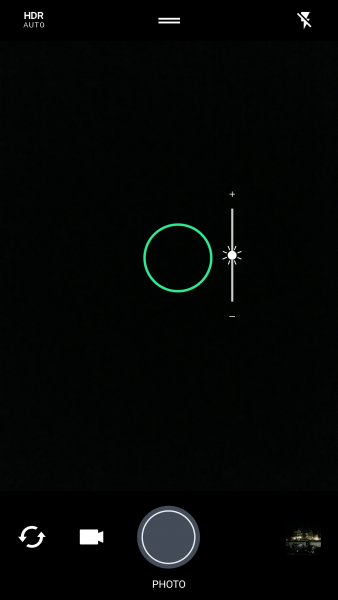 Another notable change in the software is the autofocus. Unlike most smartphones that allow you to adjust the exposure as well as focus by tapping on an area of the screen, the HTC 10 only allows you to control the focus through tapping. In order to control the exposure level, you'd have to adjust a slider up or down.
For people who rely on tapping to adjust the exposure level, this can be hard to get used to. However, once you get used to it, it does give you greater control over your photos. I just have to explain how it works when asking someone to help me take a photo.
What I especially like about HTC's camera is its autofocus speed. Thanks to laser autofocus, the camera is able to focus on objects really quickly. After using the HTC One M9's slow camera, I can say this as a huge breath of fresh air.
At the same time, however, the laser autofocus sensor can be finicky when you're taking extremely close-up shots. Sometimes, when the sensor is too close to an object, a message would pop up on screen to tell you that the sensor is blocked.
Thankfully, this does not happen very often, and it only appears when you place the camera extremely close to an object or when your finger covers the sensor.
For the camera itself, HTC has adopted the quality-over-quantity approach this year, and reduced the megapixel count from 20MP on the HTC One M9 to 12MP on the HTC 10 while increasing the pixel size from 1.2µm to 1.55µm.
As mentioned earlier, the larger pixels allows the sensor to take in more light. Coupled with a f/1.8 lens, the HTC 10 takes excellent photos and is very competitive with the best smartphone cameras out there.
The colours captured by the camera are bright and vibrant without being overly saturated. I find that the colours are pretty accurate, although this may sometimes appear washed out when compared to the photos from other smartphones that produce more saturated colours. This is certainly not a bad thing, and whether you prefer saturated colours versus accurate ones is subjective.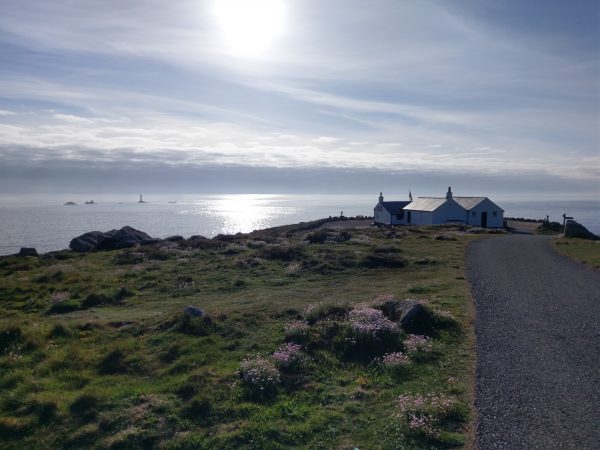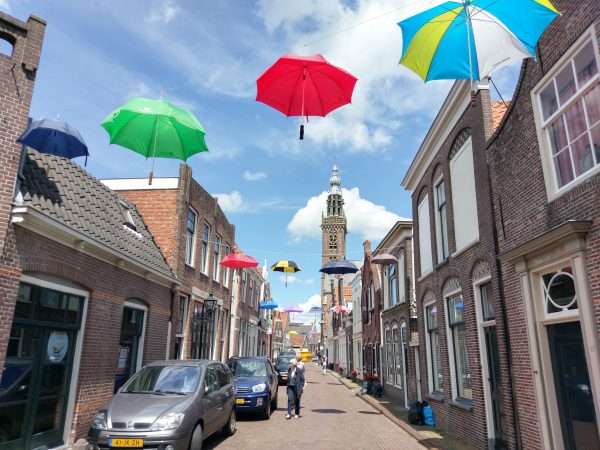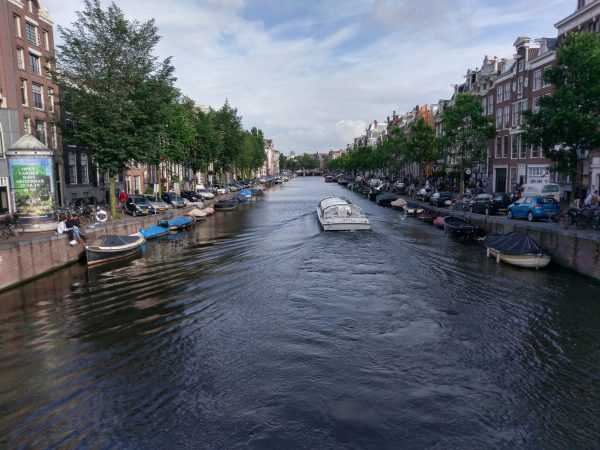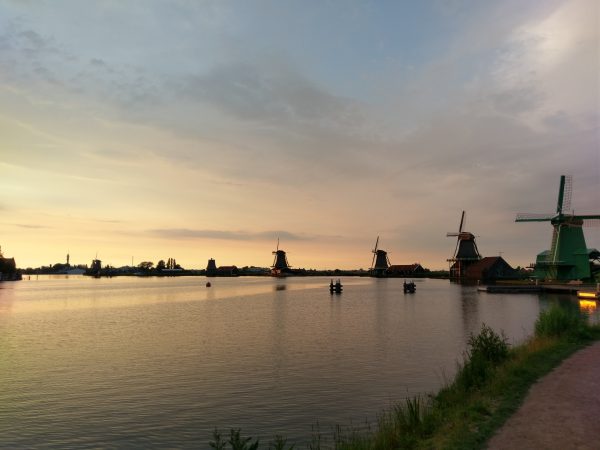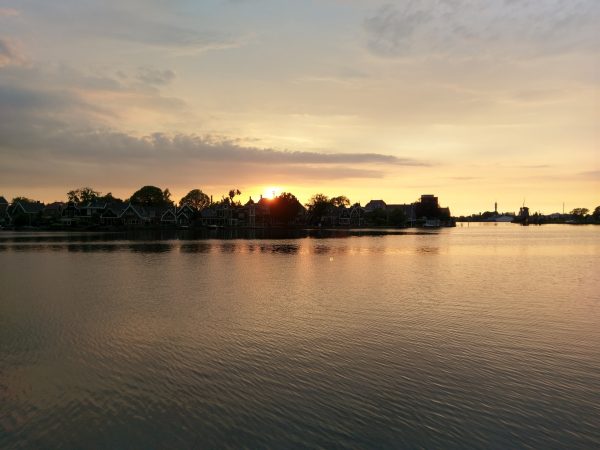 One issue I have is that the camera tends to lean towards overexposing bright backgrounds, especially when facing direct sunlight. Thankfully, HTC has been pretty active with adjusting this through updates. I have gotten two camera updates since I first got the phone, and the overexposure problems have gotten much better.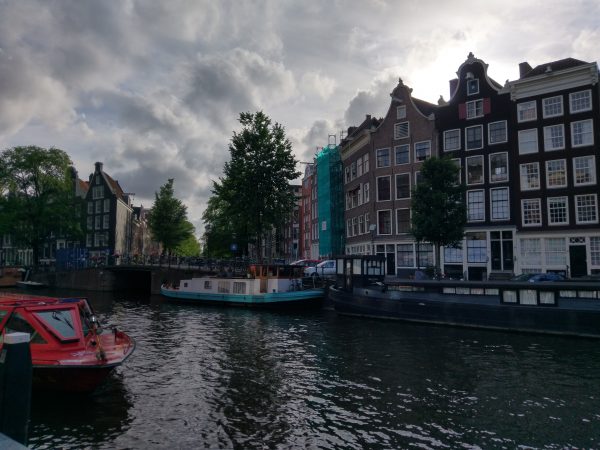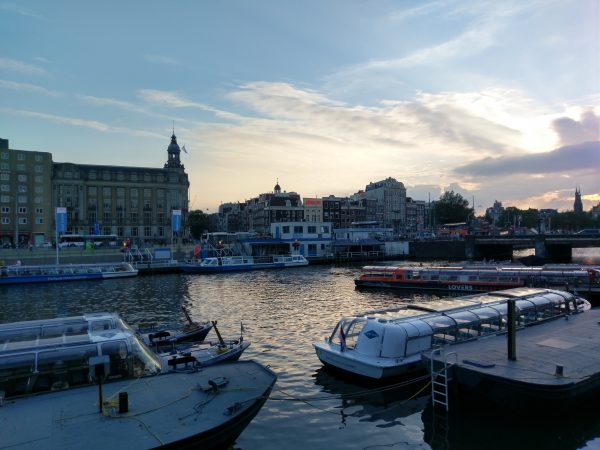 The camera is also able to capture a great amount of detail, thanks to the camera's auto HDR mode. I like that the software processing isn't overly aggressive with sharpening edges, giving objects a more natural look.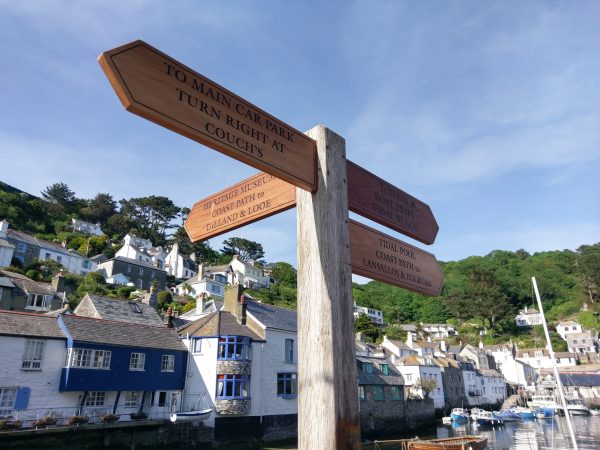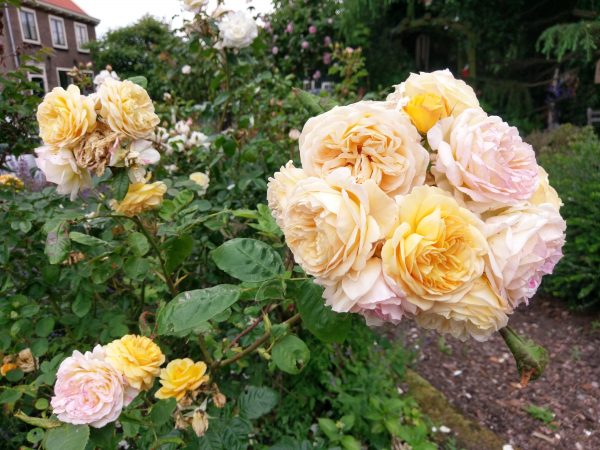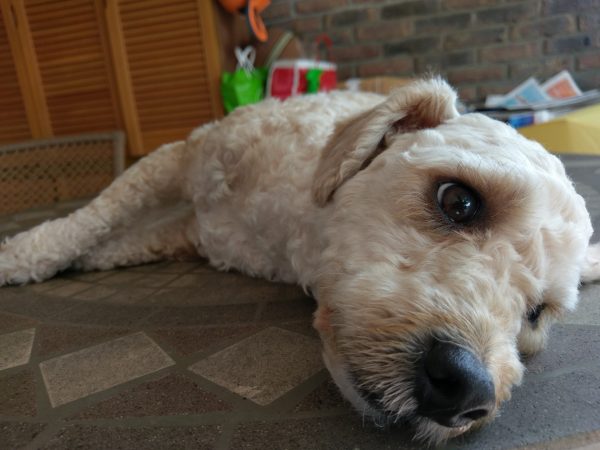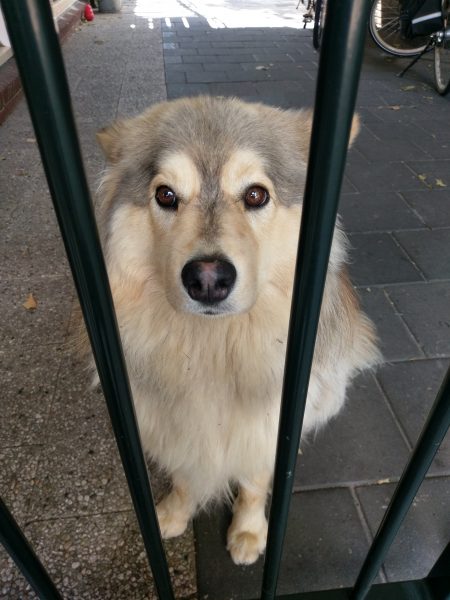 Under low light conditions, the HTC 10 is still able to capture a good amount of detail and colour, thanks to OIS and the larger pixel size. However, light sources do seem to get overexposed and flare up a little, and there is still some visible noise in very dark settings. Still, these are pretty good results for a smartphone camera.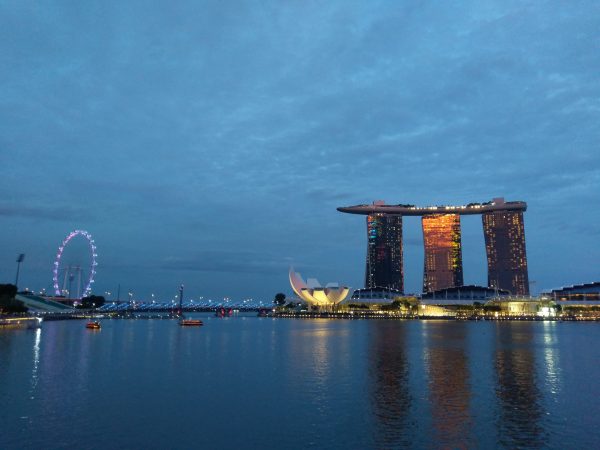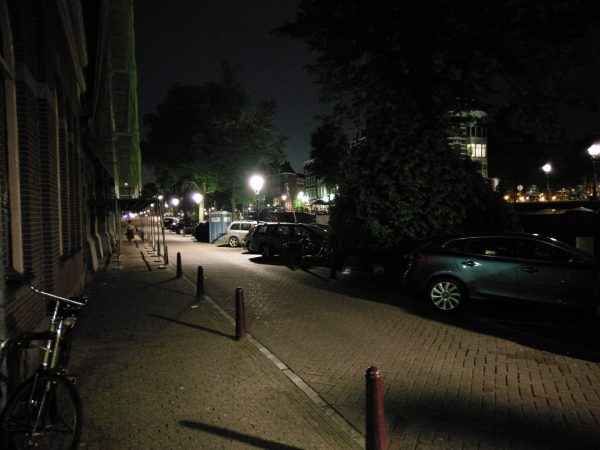 HTC also managed to somehow incorporate OIS into the 5MP front-facing camera, and this helps to produce sharp and clear selfies even with unsteady hands and in low light conditions. It also has a wide-angle f/1.8 lens that allows you to fit more people and objects into the picture.
The photos taken with the front-facing camera aren't exactly mind-blowing, but the colours and details are pretty decent, with better sharpness than most other cameras thanks to OIS. The camera is also great for taking group selfies.
I am no selfie aficionado, but I can certainly appreciate HTC's desire to promote society's narcissism.
On the whole, the HTC 10 has a very good pair of cameras on it. After last year's poor showing, it's nice to see that HTC has stepped up their game and brought a camera experience that is extremely competitive with the the likes of the Samsung Galaxy S7, the LG G5 and iPhone 6S.
I believe there isn't a clear cut winner among these phones in terms of their camera, and you can't go wrong with any of them.
Conclusion
Is the HTC 10 a perfect 10? No. But it is pretty close to it. There aren't any major flaws with it, and the phone excels in in just about every aspect. It is an all-around excellent phone, with hardly any gimmicks.
However, HTC's problem isn't with the phone itself, but rather its marketing and advertising. Sadly, the Taiwanese company's presence in Singapore has diminished greatly over the past couple of years.
Since the April announcement of the HTC 10, a release date for Singapore has not been confirmed. In fact, the first confirmation that the HTC 10 would be coming to Singapore was only posted on HTC Singapore's Facebook page in June, with no further details since.
With so little advertising, HTC will find it hard to compete with newer players such as Huawei and Oppo, let alone established ones like Samsung and LG. With the iPhone 7 expected to be released in a few months time, HTC may just lose more ground to the competition.
This is a huge shame, as the HTC 10 is the best phone that the Taiwanese company has ever released, and is definitely one of the best phones from this year's offering of smartphones.
I am confident that many people would come away impressed with the HTC 10. That is if they can even get their hands on it.
CORRECTION at 26/06/16 6:13pm: An earlier version of this article indicated that Xiaomi uses Emotion UI. This is incorrect. It should be Huawei that uses Emotion UI, as reflected in the current version. We are sorry for the error.