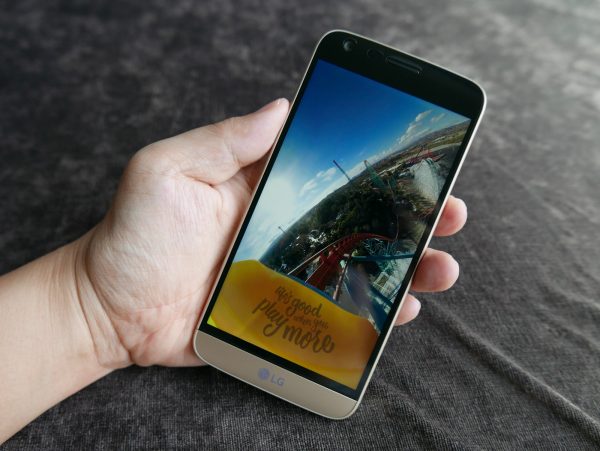 Not every phone lives up to its hype. The LG G5 is one of those rare ones, I can say after trying it out for the past week or so.
The latest flagship from the Korean manufacturer has been touted as a breath of fresh air to offerings from Samsung or Apple. And it's not hard to see why.
The modular system on the G5 is the star feature. Press a small button at the bottom of the phone, slide out the attachment and you can add a new add-on module, like a firmer camera grip or a hi-fi DAC (digital-to-analog converter) that improves your audio.
This makes the G5 a lot more powerful – and flexible – than its competitors. Now you can have a slim phone for everyday use and only snap on a camera grip when you want to take better pictures on your holidays.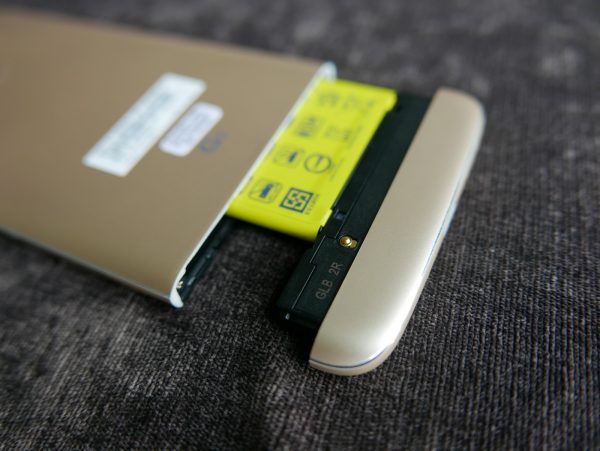 The same thing applies for the DAC module, which is made by hi-fi company B&O. Doubling up as a headphone amplifier, the sleek black Hi-Fi Plus module lets you turn your phone into a great-sounding music player.
The difference was stark when I tried this on with my trusty Audio-Technica earphones. There was a whole lot more dynamism and pace to songs such as Mind Games' bossa nova set and Big Bad Girl by Harry "Big Daddy" Hypolite.
With slower tracks such as Japanese jazz numbers, you hear the minute details and feel the ambience of the performance, like in a dimly-lit jazz pub in Niigata. I typed this review while nodding my head, listening to a few Radiohead tracks.
There's a clarity that feels like a veil has been lifted. In the absence of distracting, brittle-sounding noise, each note feels much richer than you'd expect from a smartphone.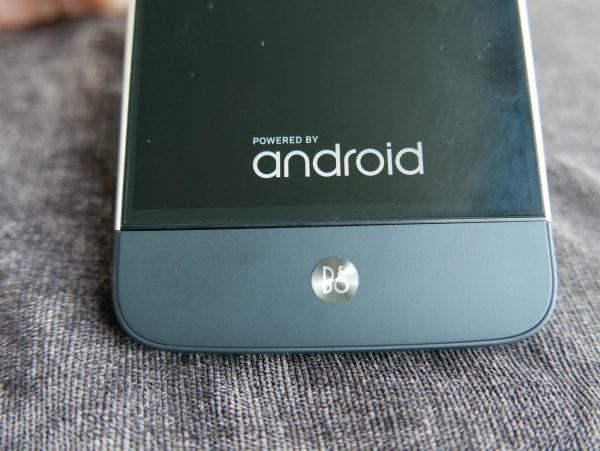 Indeed, as smartphones go, the G5 with the B&O add-on is probably the best I've heard. It handles a wide range of material with a sure-handedness that's unusual.
If I were to listen to a lot of music every day on my commute to work, this is the winning feature that will make me buy the G5.
I can actually do an entire review on the B&O module, but then, that'd not be doing justice to the rest of the phone. Redesigned from the ground-up from last year's impressive G4, the G5 shows that LG has some balls in coming up with something this different.
Not everything works to its advantage, of course. Though the design is excellent in accommodating the add-ons – they slot in perfectly flush to the phone – there has to be compromises.
To be fair, the phone feels solid to touch, with a matte metallic finish that exudes quality and practicality. No fingerprints here, those who hate them will be happy to know.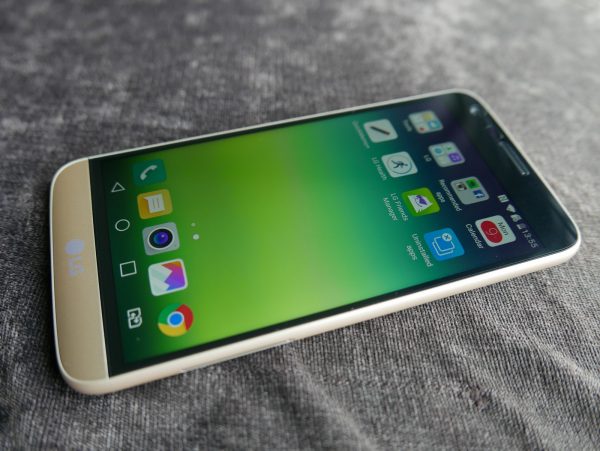 However, despite the high-quality build, there's no denying the G5 loses out a little to its other Korean rival, Samsung, in terms of sheer sleekness. The Galaxy S7 edge, with its sloped edges and highly polished design, catches the eye more easily in a crowded shopfront.
In almost everything else, I'd sway towards the G5. Particularly useful are its dual cameras at the back.
You get a regular 16-meg sensor with a usual 78-degree lens that does well for your everyday shots. Then there's a 135-degree lens that opens up your view 1.7x more than rival phones.
This is a useful feature that solves real issues. How many times have you tried taking a group picture in a crowded room, only to find that the angle is too tight and you have to move way back to get everyone in frame?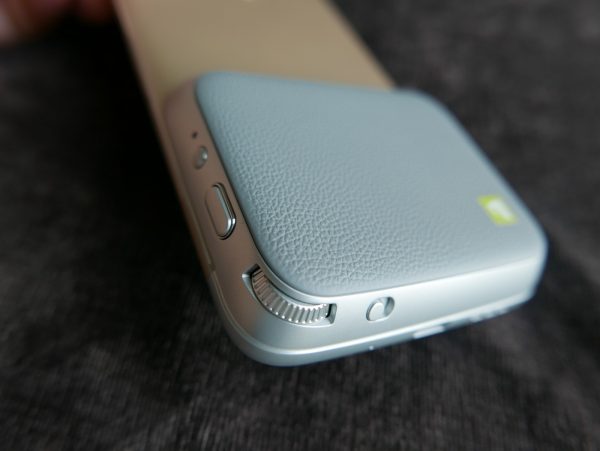 The wide-angle option on the G5 is one of the smartest things to add on a phone. Picture quality is becoming pretty good on smartphones today and often it's down to very small details or even subjective opinions to call a clear winner among the best out there.
In terms of quality, the G5 certainly is no slouch. I feel the Galaxy S7 edge still takes some of the better pictures for a dimly-lit place. However, the G5 won't feel out of place in a gathering of the best smartphone cameras.
What I also like about the G5 is its fingerprint sensor, which is placed at the back of the phone. For one-handed use, I feel this is a more natural position for you to reach out to, instead of having it at the bottom or by the side.
It works fast and accurately as well, so I have no issues with it during my test. I guess that's something to be expected today with top-end models.
The same can be said of the engine on the G5. The Qualcomm Snapdragon 820 chip, 4GB of RAM and 32GB of storage are the required specs for a flagship phone.
An added bonus is the removable 2,800mAh battery, which can be simply swapped out for a new one should you run out of juice on the road.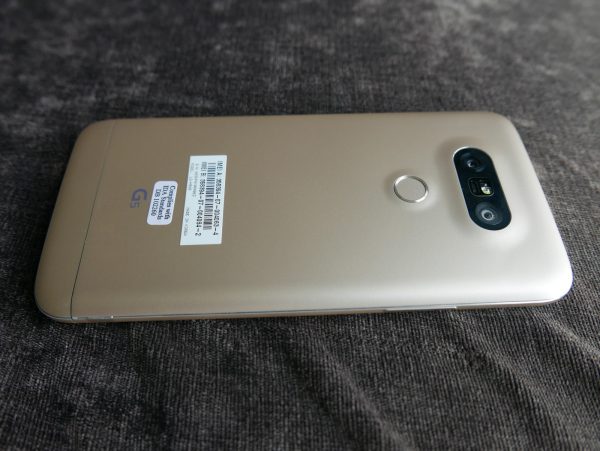 The 5.3-inch screen is smaller than last year's 5.5-incher on the G4, but it doesn't feel that much smaller perhaps because this is a flat rather than curved screen from before. Resolution remains at a sharp 2,560 x 1,440.
Another thing I can't say enough of is LG's Android interface. Neat, fast and simple to use, it is ways more intuitive than Samsung's Touchwiz offering. The logical use of space and colour, for example, is something that LG has continued to do well in.
It's also fast to change when told it's not got everything right. Perhaps to cater to Apple iPhone users, LG had originally done away with the Android App Drawer on the G5. This obviously irked enough Android users that the Korean phone maker has since brought it back.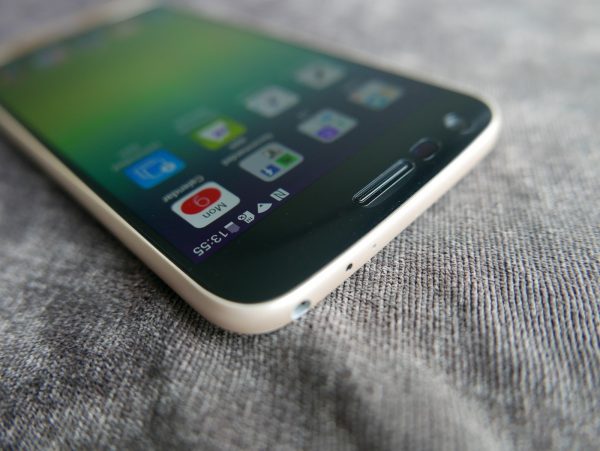 Which also means there's little not to like about the G5. In a crowded market, the modular system shows LG's ingenuity in making something different yet practical.
In particular, I'd buy the B&O module as part of the company's bundle promotion now. The S$988 phone is a lot more compelling if you add S$198 for the hi-fi module or S$98 for the camera grip.
I had bought a Galaxy S7 edge recently, because it was extremely sleek and had a great camera. The LG G5, however, is a lot more exciting. Plus, its Android interface is enjoyable to use, not just to be tolerated.
It's a toss-up for me, but if you love music and want a great player on the go, the G5 just about edges it.
UPDATE 10/05/2016 11:10am: The prices of the bundled accessories have been updated to reflect the latest offers from LG.