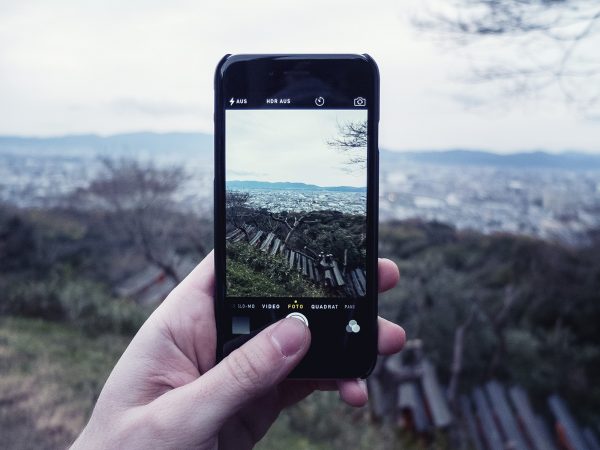 Brought to you by Singapore Exhibition Services
In factories in Japan, more than a million sensors fitted on an assembly line of machines provide huge amounts of data on the production of semiconductors. Analysing this data and finding where an error might occur helps boost production, raising revenues for manufacturers.
At home, Amazon's Echo acts as a command centre literally at your beck and call. Want to know the latest football scores or even the weather forecast? Just ask aloud in the living room. As it gets connected to more services in future, it could be the centre of all the smart gadgets at home, such as lighting controls or music players.
While the Internet of Things (IoT) is often still seen as a work in progress, it already has impacted businesses and everyday life in real terms. Together with other important technologies such as cyber security, Big Data analytics, mobility and TV Everywhere, it is dramatically changing how things are done in the new digital economy.
Key to this is data. Data is the new gold, as everyone says today, because it allows organisations big and small to better understand their business processes. This could be manufacturing, marketing, sales, support or any other function that can be improved for better offerings in future.
In the past, this wasn't possible without a huge amount of computing power and storage. The elastic resources offered by cloud computing today takes care of that. The increasingly sophisticated sensors and analytics developed in recent years also bring new insights.
Indeed, this digital transformation is happening at top companies in the region sooner rather than later. By the end of 2017, 60 per cent of Asia Pacific's top 1,000 enterprises would have digital transformation as the centre of their corporate strategy, according to research firm IDC.
Companies that used to rely on a small amount of data or even on the gut feel of experienced operators have the resources and intelligence to make more strategic and impactful decisions today.
Besides a manufacturing floor, this digital transformation is changing how companies engage consumers as well. Fail to do so in future, and they could fall behind nimbler rivals that can more closely read the market's pulses.
Instead of developing a product or service then releasing it to see how well it works, digitally transformed companies will be taking data from existing products or beta units to refine and produce what people actually want.
Developers today track how gamers play a game, so they may improve the final version. Razer, the maker of some of the world's most desired gaming gear, takes feedback from users who install software on their PC for their mice. None of its new gadgets are "dumb devices" – they tell the company how to improve future products.
Perhaps the most exciting part of this digital transformation is that it is not confined to one industry. Or even a segment of the technology sector. It breaks down silos.
None of the insights gleaned from sensors would be possible without the computing resources on tap on the cloud. The same for the mobile technology – without it, many of the location-based uses of smart technologies today, such as taxi booking apps, would not be possible.
Scale is one big change that the new digital transformation brings. It has the potential to impact all facets of life more deeply than before, including citizens of a country, for example.
In Singapore, a smart nation vision is helping to bring various parts of the ecosystem together to make a difference. Crowd-sourced data from mobile phone users who volunteer their usage information is showing how well mobile networks perform.
Indonesia is seeking to develop a Digital Economy while India's Smart Cities mission has also boosted the take-up of smart technologies in a big scale, both in the public and private sectors. Governments are aware of the transformative effect that new digital technologies can bring to societies.
In particular, in Asia -Pacific, growth is expected to bring new opportunities. The IoT market for the region is forecasted to reach US$79.3 billion by 2020, according to research firm Frost & Sullivan.
While some of these changes may not be directly clear to consumers, one area that surely will pique their interest is in the media they consume.
As the sector also goes through a digital transformation itself, thanks to smart devices and cloud technology, consumers are getting more choices. The biggest disruption in recent years may be so-called "over-the-top" or OTT players such as Netflix, which use the Internet instead of traditional pay-TV networks to deliver streaming content.
With its international launch early this year, Netflix is hoping to be a global player in delivering content to homes everywhere on the globe. What does this mean for the broadcasting industry?
In an era where consumers demand high-quality content at the snap of a finger, the winners are the ones that can provide the instant gratification they desire.
This means new challenges – as well as opportunities – in managing one's content assets, delivering the video in high quality as well as monetising the true value of a piece of content.
Already an industry disrupted, the broadcast industry is set to see big changes in the coming years. And consumers are driving that.
Indeed, consumers, citizens and users are going to be the biggest deciders of what works in the digital economy. They are busy, on the go and consuming more media content than ever. They are also impatient and will let the world know of a poor service.
Competing for a slice of their time and their business, organisations may have to transform long-held business processes and market strategies to meet these new demands. It is surely not business as usual in 2016 and beyond.
Find out more about the digital transformation that is taking place in the enterprise, smart city and digital media sectors at the 2016 editions of CommunicAsia, EnterpriseIT and BroadcastAsia 2016, on from May 31 to 3 June, Marina Bay Sands, Singapore.