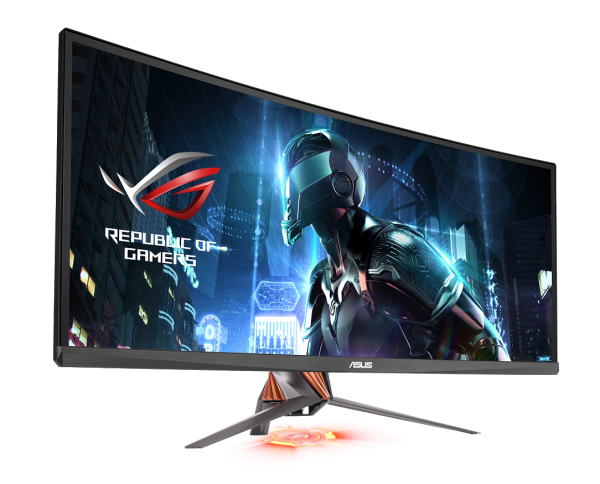 If you're into an immersive gaming experience, there's a new curved monitor from Asus that might fit the bill for "panoramic gaming".
The Swift PG348Q, launched last week in Singapore, is a 34-inch monitor that offers an ultra-wide format (3,440 x 1,440) that's curved at the sides.
Asus isn't the first to show off such a monitor with a 21:9 aspect ratio, which means very long sides. Dell had a similar 34-incher last year which we tested and were impressed with.
With its new monitor, Asus has added some more features that it believes gamers will like. There's the Asus Republic of Gamers styling, which may or may not work for you, and built-in LED effects, which again may polarise opinion.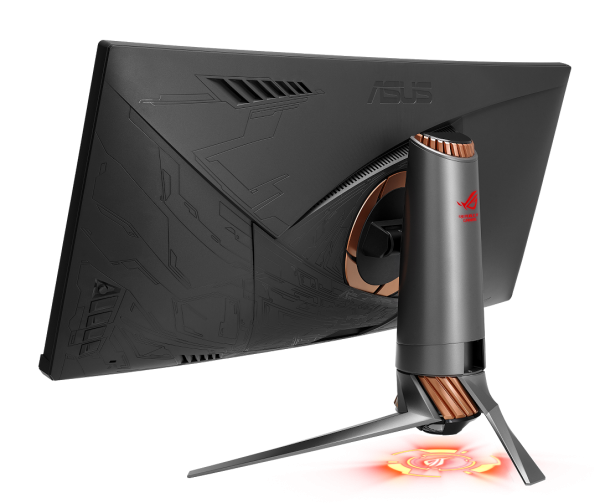 More importantly, the new monitor sports a handy 100Hz refresh rate, which means zippier action, without the dreaded lag in action games.
You actually get to 100Hz by pressing a Turbo key to overclock the refresh rate. Yes, like a CPU. But do note that you'll need a high-end graphics card in the shape of an Nvidia GeForce GTX 980 Ti or higher.
Unsurprisingly, the Swift PG348Q works with Nvidia G-Sync, which is said to eliminate or minimise issues such as screen tearing and stuttering, which are a killjoy in the middle of a game.
What's also useful from Asus is the ability to tilt and swivel, which surprisingly many cheap monitors do not offer.
Together with height adjustment, these features make sure you stare at the screen at the right angle during the many hours you expect to spend gaming.
For all these fancy features, you'd have to pay top dollar. Out by the end of May, the Swift PG348Q will cost S$2,099. You do get three years on-site warranty in return.