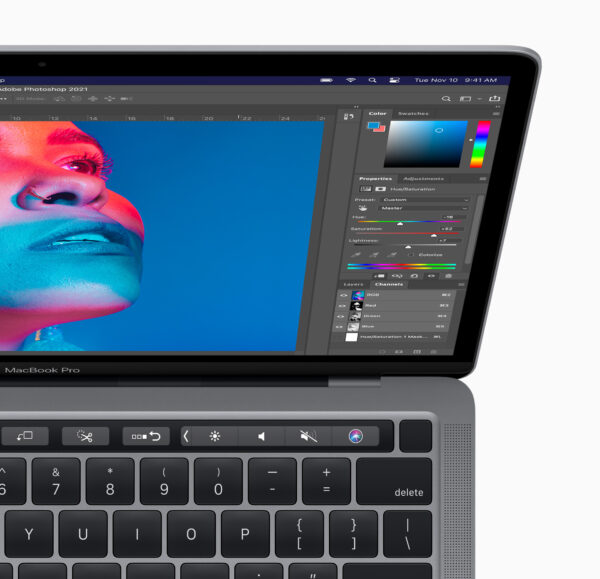 Apple's One More Thing event held earlier this week where it unveiled a new chip called M1, was a much bigger deal than many realised. It disclosed Apple's ambitions to separate the Mac from the rest of the PC industry.
At the event, which was streamed from Apple headquarters in Cupertino, the company unveiled its own Apple Silicon processor called M1 that will power its Mac computers in the years ahead.
Sporting the new M1 chip are three new Macs, namely the 13-inch Macbook Air, the 13-inch Macbook Pro and the Mac Mini, which is available now. Over the next two years, Apple will move its entire Mac lineup from Intel chips to the M1.
This isn't the first time Apple has made such a big shift. In the past, Apple computers had moved from Motorola 68k to PowerPC, then to Intel chips. Now, it's on to Apple Silicon, a significant step because it's designed and made by Apple itself.
For Apple fans, the good news is that each new platform has enabled Apple to build a bigger Mac market.
The big shift to Intel which has powered many Macs for many generations of CPUs since 2006, was perhaps the best move. It gave Apple the ability to expand its consumer base and more importantly, its corporate computer business.
Since 2010, Apple has designed and built its own chips for its mobile devices. The A-series now powers the iPhone, iPad and Apple Watches.
Apple first announced its transition to Apple Silicon for its Mac computers in June during its software developer conference. With the M1, it is bringing the same technology to its all its devices, including laptops and desktops.
Why would the M1 chip matter to the ordinary user? Performance improvements and specs or whose processor brand is in a computer, matter less to consumers than features and functions. What's new that they can't do without an Apple device?
Some big improvements will be clear – better battery life, an instant wake-from-sleep mode and the ability to run iOS apps.
M1-powered Macs will have the best battery life of any Mac. The new Macbook Air will have battery life good for 15 hours of Web browsing and 18 hours of video, according to Apple
It adds that the M1's speed is three-and-a-half times faster than that of the previous Intel-based model, while graphics are five times faster.
Apple also claims that the new 13-inch MacBook Pro is up to three times faster than the best-selling Intel machine. All these claims will have to be tested as reviewers and users put the machines through their paces.
The M1 will add another huge difference: Apple's M1 chip will allow all the apps in the iOS ecosystem to work on the Mac.
A chip based on a similar framework as the A-series chips will enable users to instantly be able to run iPhone and iPad apps, potentially giving consumers a new reason to buy the new Macs.
It remains to be seen whether it will work well as the iOS is generally designed with touch screens in mind. However, by combining all its devices under the same processor framework, Apple will be able to offer an experience that truly spans its entire product line, including computers, phones and watches.
App developers will be able to create one app and it will be able to work on all Apple devices, with adjustments for keyboard and mouse versus finger touch and gestures.
Apple also promised most of the software today, including Web browsers; photo and movie editors from all sorts of companies; and even Microsoft's popular Office suite of programs, will work on the new machines on Day One.
Mac computers were first sold in 1984. In the last decade, they have been eclipsed by the success of the iPhone and later the Apple Watch.
Thus far, Apple's Mac business has at best a high single-digit share in the PC market. Mac sales however, boomed last quarter registering a 38.9 per cent growth year-over-year, according to IDC, helped by remote work and learning induced by Covid-19, which saw a greater need for individuals to have a computer each.
The launch of M1 and the three new Macs will enable Apple to expand sales even more.
Intel has not completely disappeared from the Mac line. Apple continues to offer the 13-inch MacBook Pro with Intel Core i5 or Core i7 CPUs as options. The iMac, the Mac Pro, the iMac Pro and the Macbook Pro 16-inch are still powered by Intel CPUs.
The One More Thing event is significant event for consumers and the industry to take note in that Apple now controls the software and hardware stack used in its products.
Analyst Carolina Milanesi, from research firm Heart of Tech, aptly said in her analysis: "At the One More Thing event, Apple sold one thing only: the power of vertical integration, what they learned, and made them so successful with the iPhone."
"If you buy into it, Apple will have a much stickier proposition than any hardware design change they would offer," she added.