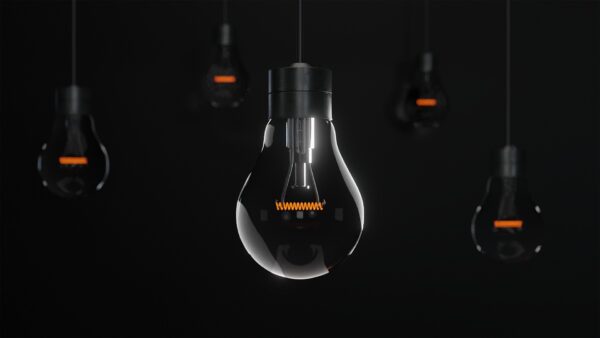 IT doesn't matter, proclaimed a famous essay in the Harvard Business Review in 2003. Unsurprisingly, it invited a series of counter arguments, including from leaders of the largest technology firms, like Intel and Microsoft.
In 2020, it is easy to read the headline both ways. If not for IT services such as cloud computing, you might argue, the pandemic would have hit even harder – people would be cut off while being physically apart.
The premise of the article – that IT tends to become a commodity over time as laggards catch up with adoption – seems at odds with what's happening today.
If you don't get onboard with digitalisation and transform your business, particularly to cope with the pandemic, you go out of business. And not all businesses manage to get onboard because of costs, lack of know-how or other reasons.
On the flip side, you could argue too that IT doesn't matter in the sense that it's the people that make the bigger difference, especially with the ubiquity of, say, cloud services which can be accessed relatively easily.
Compute power is one example of this – a credit card gives you access to unlimited resources, as much as you can build online, but it's the people who carry out the continuous delivery of services that sets apart one company from another.
However you read the 17-year-old article, what's not controversial is the idea that chief technology officers (CTOs) and chief information officers (CIOs) today have taken on a much more important role than before.
No longer seen as just cost centres that do the boring but necessary plumbing of a company, IT teams today are the vital engine of a business.
Without a proper e-store today, a retailer is in trouble. The same can be said of a smart nation, where IT teams seek to continually develop solutions to solve real issues that face citizens every day.
Never before has this been clearer than during this pandemic. Restaurants that suddenly found their doors closed had to resort to e-commerce and logistics solutions to keep going.
Governments have had to tap on the cloud to deliver updates effectively via their websites. They have used mobile technology to better contact-trace those who might have been infected with the coronavirus.
Many people will see the role that technology has played during the pandemic, for example, in the Trace Together app or dongle that allows for contact tracing in Singapore, said Khoong Hock Yun, a partner at Tembusu Partners, an investment firm.
However, not many may appreciate the foundational aspects of technology that often take years to build up, for something like a mobile app to be ready to deploy, he noted.
The IT team is often responsible for building the basement of a building, the foundation, he added. "When people see the building, they will say 'what a beautiful building' and the poor chap who builds the foundation doesn't get recognition."
Khoong himself was a key figure in Singapore's nationwide fibre broadband network rollout about 10 years ago, when he was the assistant chief executive officer of the government infocomm authority.
Today, as a Fellow of the Singapore Computer Society (SCS), an industry association, he is asking for nominations for IT leaders who have excelled and made a difference this year to be recognised.
What are needed are so-called "pathfinders", he said, who brave scepticism when adopting technology early but erect the foundation for future technologies to build on.
In many ways, you can say that IT does matter when it is adopted at the right time. As this Covid-19 situation has shown, Singapore is fortunate to have had the basic building blocks in place, set up over the years.
The infrastructure is key for cloud and mobile services to be deployed swiftly. Imagine home-based learning or video calls on a dodgy broadband link. A nationwide fibre network is not something that can be built overnight.
So while IT does get commoditised over time, there's still a key difference in being ahead in the adoption curve.
You'll need visionaries who can see that, though, and this is where it's clear that IT leaders can make an important difference in the months and years ahead. They will need to lead in efforts to prepare for the post-pandemic era.