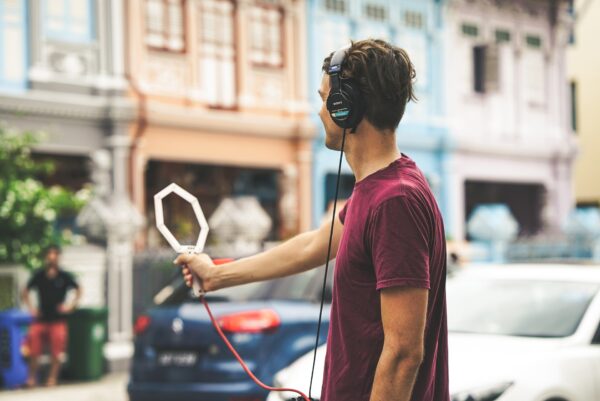 Anyone who has been to opposition party rallies in Singapore's election seasons of the past will note one thing – the numbers seen at these popular events don't always turn into votes.
The ruling People's Action Party (PAP) has not lost more than a few parliamentary seats in the decades since independence in 1965. In the last election in 2015, it garnered a vote share of close to 70 per cent, winning all but six seats.
So, it is not surprising for anyone watching the online sentiment in the 2020 general election to come to the same conclusion – all the chatter that you see on your Facebook or Instagram feed may not reflect the actual voting pattern come polling day on July 10.
This year's election is special because mass rallies have been replaced by online videos and broadcasts, mostly shared over social media and WhatsApp messages. The pandemic has forced all political parties to adjust.
Yes, there have been televised debates and candidates can still visit popular malls, coffeeshops and other places to get in touch with voters, but more than before, the contest has been fought on a digital platform.
Political parties have created polished videos to introduce their candidates, including one featuring Workers' Party (WP) candidate Nicole Seah's love of teh si kosong that has been liked by more than 13,000 people.
Certainly, for opposition parties that have for years cited the local media as overly pro-PAP, the direct pitch to voters this time may help overcome that traditional hurdle. They can reach out to voters by bypassing the traditional media or disputing their accounts of events.
However, it is also easy to read too much into the online sentiment alone. The election result on Friday could well defy prediction – indeed, opposition parties and the ruling party have both warned that they could lose seats in Parliament.
Sengkang GRC may have emerged as a hot battleground, thanks in part to the star power of Jamus Lim, a new WP candidate who shot to prominence in a TV debate last week.
However, many pundits who have watched elections for decades also state that the PAP could well win a near-clean sweep of parliamentary seats. After all, that was what nearly happened in 2015, when the WP barely hung on to Aljunied GRC.
There are differences this time, of course. Could the West Coast GRC, which includes the old stomping ground of the Progress Singapore Party (PSP) leader Dr Tan Cheng Bock, be a close fight? Certainly, the new party seems to have been welcome by residents when Dr Tan visited the areas it was contesting in.
But looking at online sentiment alone, you would be hard pressed to tell who would win in these places, or even if the contests will be close. Unlike in the United States, there are no polls here to rely on; and even in the US, most polls failed to predict Donald Trump's election in 2016.
In Singapore, there are several segments of the electorate that make the result this Friday hard to predict.
For starters, the so-called "silent majority", who are said to favour the ruling party, often do not participate or engage in online discourse the way that louder voices do. They could be missed by an online sentiment measurement tool.
The second group is new citizens. The common perception is that they are "beholden" to the PAP government because they have immigrated to Singapore. That is an over-generalisation, of course, and it is unclear if their views are fully reflected online.
Then there are millennials and older Gen Zs. In the controversy that has exploded over WP candidate Raeesah Khan's posts on minority rights, many have stepped forward to defend her (#IStandWithRaeesah trended on Twitter).
WP leader Pritam Singh also alluded to the way that younger Singaporeans tend to share their views frankly online, perhaps reminding his constituents that Raeesah is only 26 years old.
Will that resonate with younger voters, especially ones who identify as "woke", or will it result in backlash from more conservative voters who prefer not to import the loaded contexts from the struggle for minority rights in the US? Online sentiment can only tell you so much.
Lastly, let's also not discount voters whose views are often not shaped by or reflected on popular social media channels. Many seniors may not be active on social media but they do use WhatsApp to keep in touch.
They influence each other in this word-of-mouth channel, which is private and often hard for measurement tools to track. While Facebook owns WhatsApp and can push ads to you, the messages you send are encrypted. How do you analyse such sentiment?
All this means that reading the tea leaves is difficult, though there are past indicators to look to. One is the usual flight to safety in a crisis, which points to a potentially huge PAP win because people will be too spooked to look to change in the middle of a pandemic.
In 2001, after the 9/11 attacks on the US, the PAP scored a landslide 75.3 per cent victory, a big win even by its own standards. That was a 10.3 percentage point swing from the previous election in 1997.
Another thing to note is perhaps the lack of a common resonant message from opposition parties. The more organised trio of WP, PSP and the Singapore Democratic Party have called for more checks on the PAP but they could have spent more time on hot topics, such as their opponents' handling of the Covid-19 crisis or the lease decay of public HDB flats, for example.
That said, the quality of many Opposition candidates is arguably higher than before, with many professionals such as doctors and economists now in the ranks of those facing off against the PAP. So, that might sway some voters who have been seeking a credible alternative in Parliament.
All these factors may not be amply reflected online, so merely analysing that digital data is not enough to understand the ground sentiment.
Indeed, with candidates having less face time with constituents, since many are avoiding crowds at public places, it may be harder for them to see how popular they are until the election results are revealed.
A friend in Sengkang GRC, the ward said to be hotly contested, told me that the PAP team had visited his home three times already to canvass for votes.
That tells you everything about a so-called digital election – you still need to do the legwork, literally walking the multiple storeys in a HDB block, to get the votes.