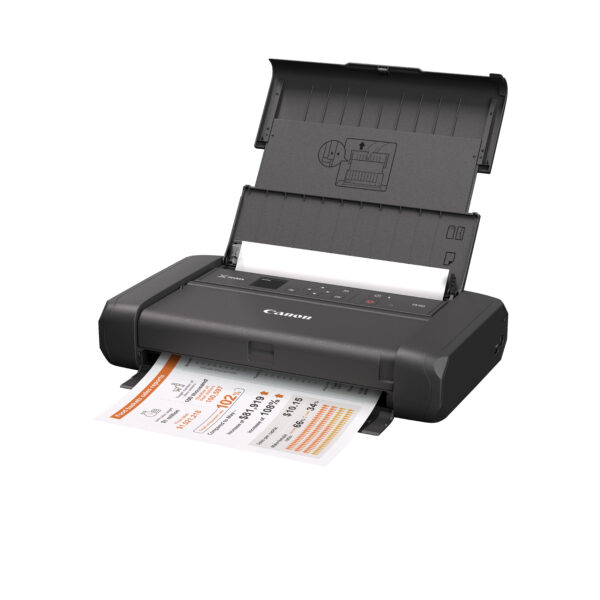 The Canon TR150 portable printer is the Japanese imaging company's latest mobile gadget that lets you print on the go without having to look for a power socket.
The printer is comparatively smaller than desk-bound inkjet printers with the size and thickness of a big atlas book. It weighs about 2.3kg with the battery.
It is pretty hefty, to be honest, but for those who are already using a document luggage bag along with your laptop, it could fit in quite nicely.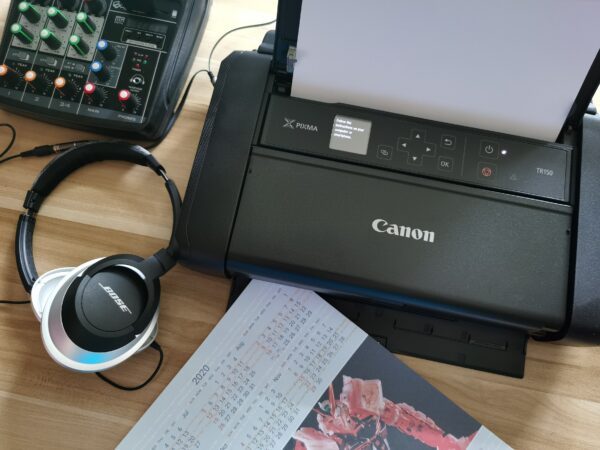 What I like about this printer is its connectivity. It can be set up as a network printer through your home Wi-Fi network, so multiple users can print from it. Plus, you can connect directly to it via a direct Wi-Fi link or by using a USB cable.
Most likely when you are on the road, the direct Wi-Fi link would be the easiest and most convenient. This is how I sent documents from my phone to print during my tests.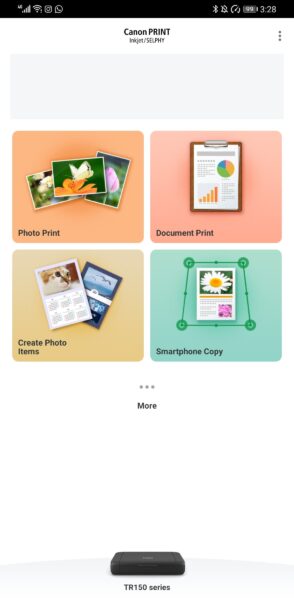 However, do note that when you're connected directly like this, you can't go online to download new features on your Canon mobile app, which has designs you can create for printing. So, you have to switch, which is a bit of a hassle.
The TR150 uses Canon's inkjet technology that is honed by years of photo printing. It uses two cartridges, one colour and black, churn out good quality prints from documents to photos at 4,800 by 1.200 dpi resolution at high quality setting. If you want better quality, be prepared to pay for more expensive photo paper.
The printing speed is not exactly fast, with the TR150 churning a six-page document in about a minute. To be fair, all the printing should be done by the time I finish my mug of coffee. This is useful, say, for insurance agents meeting their customers at a cafe, for example.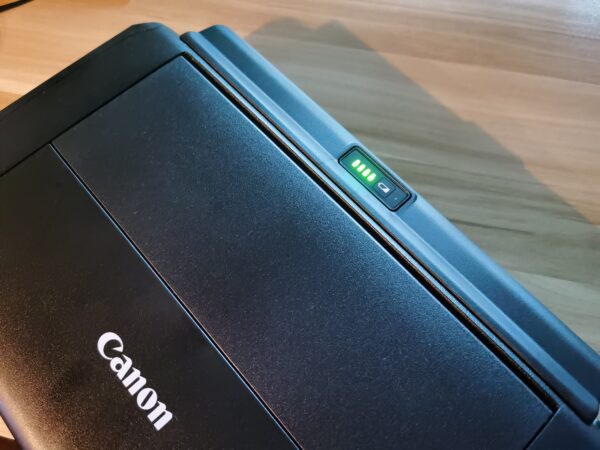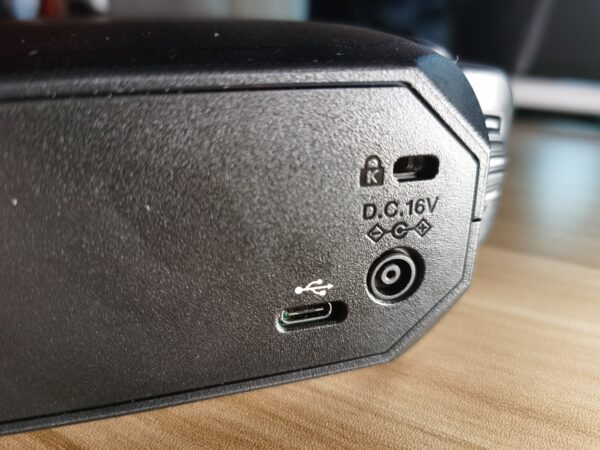 The TR150 also uses very tiny print cartridges and the ink reservoir is going limited. On paper, it can only print about 200 A4-sized colour pages before you have to switch out your cartridges.
A new PGI-35 colour cartridge costs S$20.30 and a CLI-36 black ink cartridge goes for S$31.75. To be sure, the TR150 is not meant for mass printing. It's something for the road.
Cost is certainly an issue. The Canon portable printer with the 2,170mAh battery will set you back S$529. You can get a non-battery option at S$399, but then this comes without its most important function.
Whether the printer is worth buying depends on how much your value its flexibility. How often will you be printing stuff out while on the road?