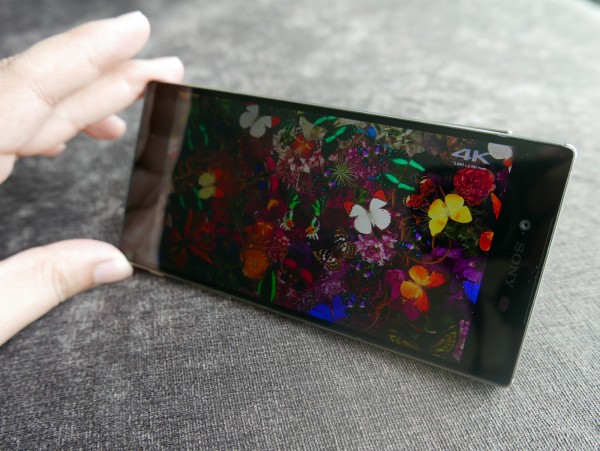 The inevitable question for anyone trying out Sony's Xperia Z5 Premium is whether the much-touted 4K screen is any good. Is there a difference, you'd ask.
Well, there is if you look very carefully. But in everyday usage, you will not see a huge improvement from the additional pixels, except in a few areas.
After using the phone for a couple of weeks, I have mixed feelings about it. The 4K screen is a first for a smartphone, a technological marvel for geeks, but it also reminds us that the overall experience – rather than just hardware – matters a lot more.
First, let's consider how we can view 4K content on the Xperia Z5 Premium. The most obvious source is the videos you shoot on the phone itself. Instead of having a Full HD preview, you get a full-fledged version on the small screen.
Your still images also look extremely sharp on the Xperia Z5 Premium. Look carefully at details such as a person's hair, for example, and you'd find that the thin strands stand out a lot better individually. Yes, even on a small screen.
Sadly, save for a few demo 4K videos that I got from the Sony PR folks, there is scarcely little ultra-sharp content to enjoy on the screen.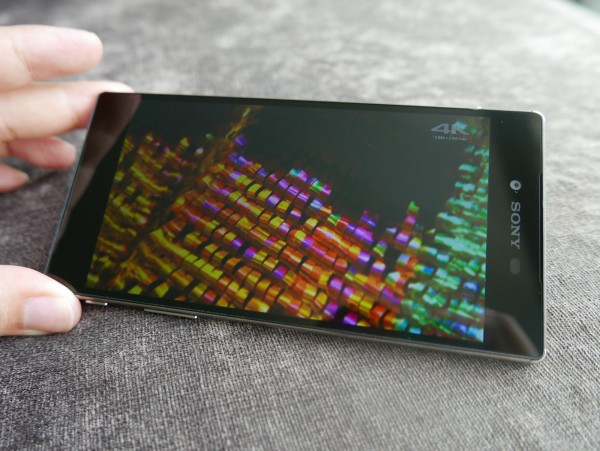 The main reason is because Android itself isn't quite ready for 4K. Apps such as YouTube or Netflix don't let you view their content in 4K (3,840 x 2,160). Neither can you force the issue by viewing a video on a Web browser.
So, you can only view the 4K stuff with Sony's built-in apps. Strangely, the Japanese company hasn't even included a few demo videos with the phone. Holding a new Xperia Z5 Premium in your hands, you can't even show people how great the screen is.
The other potential deal breaker is that the phone will default to Full HD (1,920 x 1,080) if you are not using the Album or Video apps. Indeed, most of the time, you will be staring at the 5.5-inch screen in the same resolution as a Xiaomi Mi Note or Asus Zenfone 2, both much cheaper phones.
That's a tough sell for many users who are used to a Quad HD (2,560 x 1,440) resolution on flagship phones that are a year old. Think of the LG G3 or Samsung Galaxy Note 4. Sadly, again, Sony has not made the Xperia Z5 Premium run in Quad HD (YouTube supports this resolution, by the way), at least not yet.
There's a technical reason for this. The 4K resolution can be neatly scaled down four times to Full HD without changing up too many things. To scale it down to Quad HD would require a lot more work.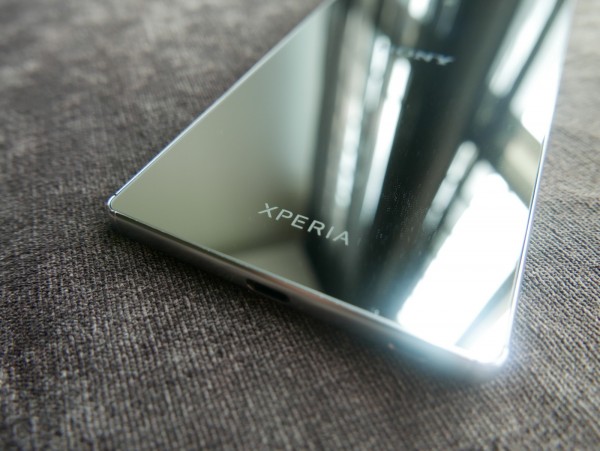 Plus, Sony thinks it knows how you'll use the phone. Most of the time, you won't enjoy the very best resolution. However, when you want things sharper, you can view your images in more detail with the right apps.
You can see that as a bottle half empty or half full. The lower resolution does help preserve battery life. In my experience, the Xperia Z5 Premium easily lasts a day without recharging.
Ultimately, the overall package would either appeal or push you away from Sony's flagship phone. The looks, I think, will play a big part.
Like previous Xperias, this is a solid square slab. The back features a mirror finish that easily lets women touch up their makeup on the go. To a man, it's beautiful too. It sets the Xperia Z5 Premium apart from the smaller Xperia Z5.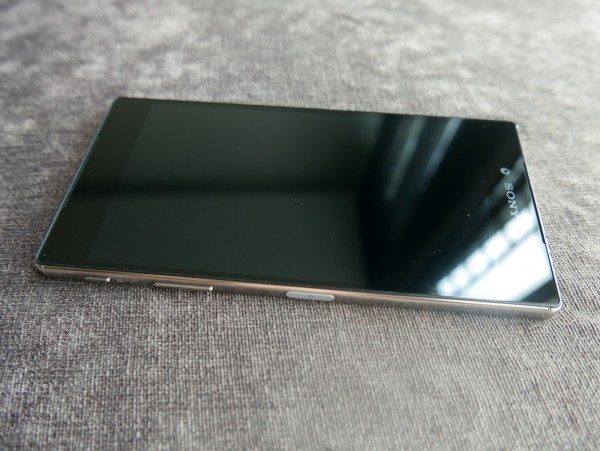 The top-end phone is also fatter and thicker. Somehow, though, it seems a bit more proportional than the Xperia Z5, perhaps because of the larger screen.
What I'm a little more surprised by is the fingerprint scanner. This worked well for me in the Xperia Z5, so I'm not sure why the Xperia Z5 Premium test unit is rather picky.
Too often, I had to key in my pin because I had failed to provide a recognised print. I also re-registered and even wiped the scanner each time, but it remained difficult to unlock the screen on too many occasions.
Yet another quirk I noticed was how the phone would go searching for my M1 SIM card – and lose data connectivity – every once in a while. Calls seem okay and I never got cut off, but I've been told I was offline when trying to book a cab on Uber or Grabtaxi or surf the Web.
Despite its flaws, there's much to like about the Xperia Z5 Premium, to be sure. As I found reviewing the Xperia Z5, the 23-megapixel camera is great in dim light (some pictures here below). The Android interface from Sony is always a joy to use, because it is simple and free from gunk.
In the engine room, the phone is a top performer too with a Qualcomm Snapdragon 810 processor, 3GB RAM and 32GB storage with the option to add microSD cards up to 200GB.
Indeed, all that would make for a great phone. The price, too, is competitive at S$1,098. It's not cheap but that's what you pay these days for a flagship phone (see Samsung's Galaxy S6 edge+).
Ironically, the one thing preventing the Xperia Z5 Premium from being a must-have phone is also its biggest selling point – the 4K screen. It's great to have but you can't help feeling underwhelmed by the lack of content to make it shine.