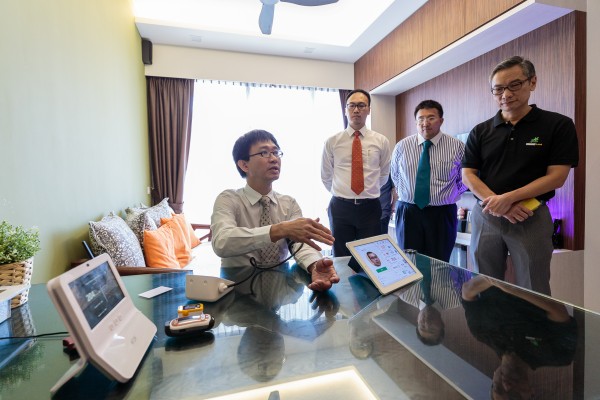 Residents at a condominium in Sengkang will be among the first in Singapore to try out pre-installed smart home technologies, such as motion sensors that alert them of any unwanted entry.
The Luxurie, a 622-unit development, is where a pilot programme is run by M1 and Keppel Land to roll out smart home technologies that could become the norm in new apartments in the coming years.
Thirty households have been selected to be part of an initial trial, though other residents have an option to sign up later at a yet unspecified price.
With Philips' smart light bulbs and Internet of Things (IoT) gateways installed, they will be able to control their home lighting wirelessly though a mobile app made by homegrown firm Philip Tang & Sons.
At the same time, they will get a security package that brings a camera and contact and motion sensors. Any unusual entry into an off-limits area in a home will trigger an SMS alert to a resident and even enable a photo to be taken of the possible intruder.
With connectivity at home, one other benefit is for seniors to monitor their health and have their vital signs such as blood pressure, blood-sugar levels, heart rate and weight tracked remotely.
Provided by Napier Healthcare and Orange Valley, this system will inform a healthcare provider should the levels fall below a designated level.
Keppel Land has plans to expand such smart home technologies to other properties.
"Utilising technology to develop efficient and safe homes, starting with The Luxurie, we hope to eventually roll out this scheme to all buildings developed by Keppel Land," said its chief executive officer Ang Wee Gee.