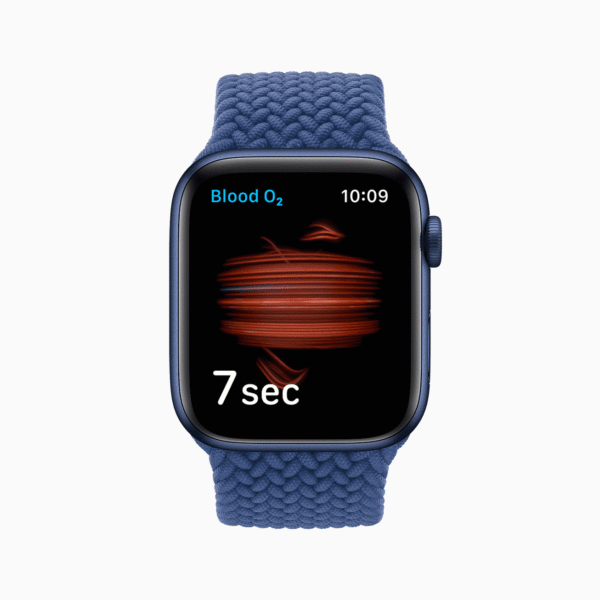 Every year, I would open my drawer and look at my dress watches. Inevitably, they don't work, the lack of usage resulting in their batteries' death. The Apple Watch is the cause of it.
I'm addicted to the workout stats collected by the smartwatch when I walk, trek, gym and run. The activity measurement is incredibility motivating, just to see the completion of each day's goals measured by calories, steps, standing time and VO2Max (measurement of fitness level).
I have used the Apple Watch since it first became available in 2015, switching over from Polar sports watches, to track my training. Polar is a good watch but too complicated.
I had to wear a chest monitor to measure heart rate, and more than five years ago, Polar did not have GPS nor measure caloric output.
Apple Watch allowed for all of that. I have been using it for the training of two half-marathons. During phase 1 of the Circuit Breaker period in Singapore, it was a good companion for my daily long walks and treks.
Series 6, the current model launched last September, expands the health capabilities of previous Apple Watch models which includes the ability to measure pulse and take ECG readings.
The headline feature for Series 6 is the blood oxygen monitoring. Oxygen saturation, or SpO2, represents the percentage of oxygen being carried by red blood cells from the lungs to the rest of the body, and indicates how well this oxygenated blood is being delivered throughout the body, which is important for athletic performance.
The Watch automatically tracks SpO2 through the day and night. With the Covid-19 pandemic, blood oxygen has been in the spotlight as many patients have experienced low blood oxygen levels. Ideally, the blood saturation level should be above 90 per cent.
The results are tracked and stored in the respiratory section of Apple Health on the iPhone. I can spot check SpO2 on the Series 6. It is a short, 15-second test with a nice animation.
Only thing is, I have to rest my arm on a table or flat service and remain still or it would not return a reading. On many occasions, I have had to repeat the procedure couple of times to get it working.
Resting heart rate is tracked on the Heart app on the watch itself, and that data is available in Apple Health on the iPhone. I like taking these stats as it offers an idea of fitness level.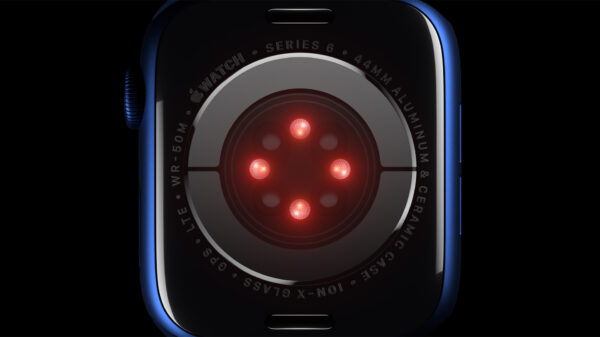 I like best the fitness tracking element of the Apple Watch. I check the activity rings throughout the day to see how sedentary I am.
Writing and reading can be all-consuming. Half a day can swiftly pass by without even a step taken away from the desk or sofa, and only a handful of calories expended. So the activity ring is powerful motivator and is a major part of the daily experience.
And what do I do with it? After every workout, I check how far away I am from the 12,000 steps and the 550-calorie daily goal I set. It also shows cardio fitness (VO2 Max), stand minutes per hour, running pace and walking pace as trends.
An arrow shows whether I am improving or declining. To check on my past performance, I tap to see the averages over the past year. Unfortunately, the data is not kept longer than a year.
I am a bit confused with the cycling fitness app. It is odd that I would only expend 80 calories for 90 minutes of cycling. Perhaps, my speed wasn't up to mark.
Another new interesting health feature is sleep tracking. I keyed in my preferred bedtime of 11 pm and wake time.
However, I find the bedtime reminders a little patronising. It has been a while since my parents chastised me for staying past midnight, engrossed in a book!
That said, the sleep feature is a good guide to nightly rest, giving a summary of how long I slept, showing dark and light periods for any time I woke up in the night.
But sleep tracking upsets bedtime routines of charging the smartwatch. I have to sleep with the watch on my wrist. Since it is working monitoring my sleep pattern, the battery level does decline.
I now have a wireless charger in my study for juicing it up during the day. Battery juice lasts about 30 hours.
New colours
Except for the new colour options like red and blue, the Series 6 is virtually impossible to distinguish from its predecessor.
There are exclusive Series 6 colours stainless steel in gold, blue (which is what I have now), PRODUCT(red) and graphite, in addition to the previous colours of silver, grey and rose gold. If you have cash to spare, there are the ceramic and titanium versions too.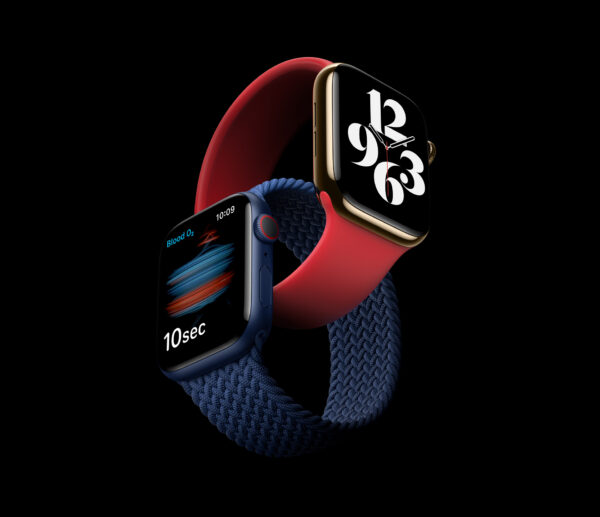 My Series 6 is blue with a blue strap. I like the new colourful straps Apple has launched but kumquat and green are not colours that would match a blue Watch.
What is more interesting is Loop, a new kind of strap Apple has launched. It is a single piece like a giant rubber band, so I have to squeeze my hand through it.
It should fit snugly on the wrist, otherwise it may not be able to measure pulse and collect other health stats. I prefer the regular straps, because for me they are easier to put on. Besides, I don't know whether the Loop will loosen after prolonged use.
There is a new processor inside the Series 6. I do notice a smidgeon increase in battery life and speed. I like the always-on standby screen which is brighter than on the Series 5.
The aluminium and stainless steel-case Apple Watch is available in 40mm and 44mm sizes, with prices starting from S$599 and S$649 respectively.