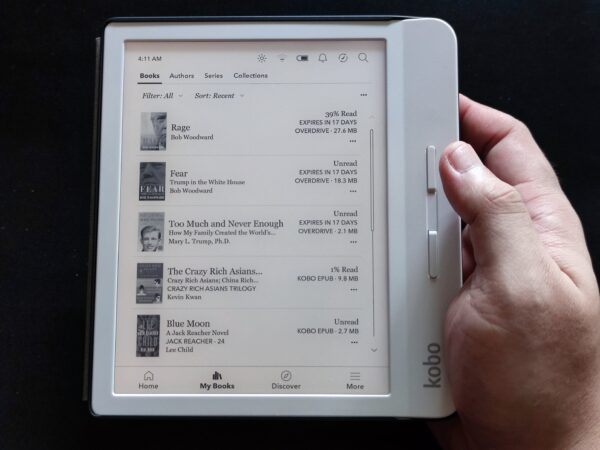 Borrowing an ebook from the National Library of Singapore is easy but reading from a tablet's screen or your laptop monitor is often not. The glare from the screen causes eye fatigue, making it uncomfortable for long reading sessions.
Rakuten's Kobo Libra H2O just might be the gadget to solve these issues. With a 7-inch e-ink Carta display screen that has a resolution similar to a Full HD monitor, it makes reading much more comfortable. You can also customise the e-reader with 12 different fonts and over 50 font styles to your liking.
The screen can also change colour depending on the time of the day. In the evenings, it gives off a warmer hue that helps to alleviate eye strain caused by blue light. The device comes with a 1,200mAh battery that lasts so long that I did not recharge the device during the entire week I spent testing it.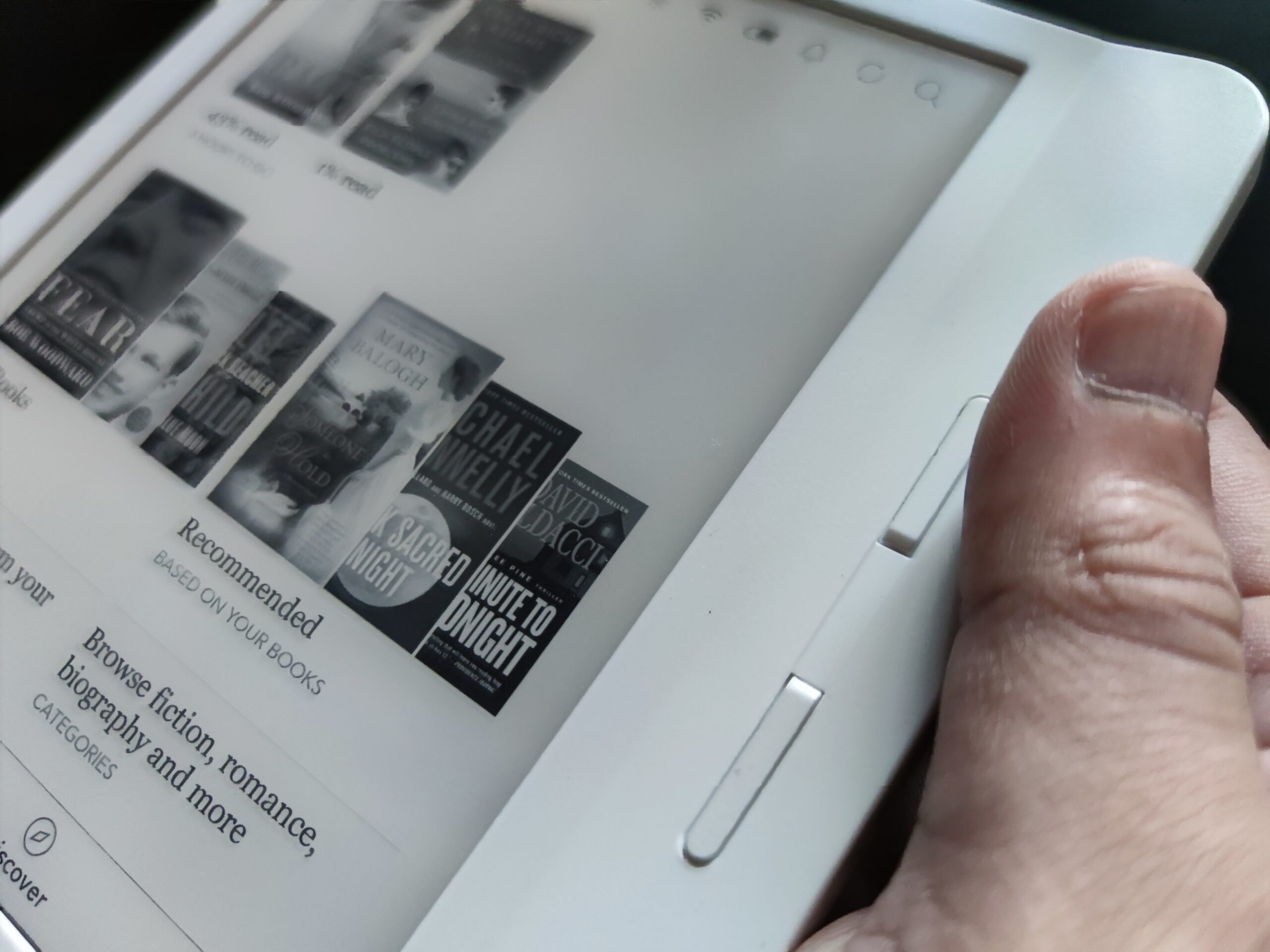 At 192g, it is light enough for me to hold up in my hand for long periods. It is helped by the presence of a "lip" that gives a firmer hold of the device. The two page buttons on the side make it easier to flip a page just by using my thumb – it works even if you are a leftie.
The Libra H2O is also rated at IPX8, making it waterproof for up to 60 minutes in 2 meters of water. In other words, reading by the pool or even in the bathtub is not that risky.
What is important to the e-reader is the books you can have access to. I can easily buy books and download from the e-reader's built-in app or from a PC.
Alternatively, I can transfer unprotected ePub and PDF files to the e-reader's 8Gb storage space just like with a normal USB thumb drive via the old-fashioned Micro USB port.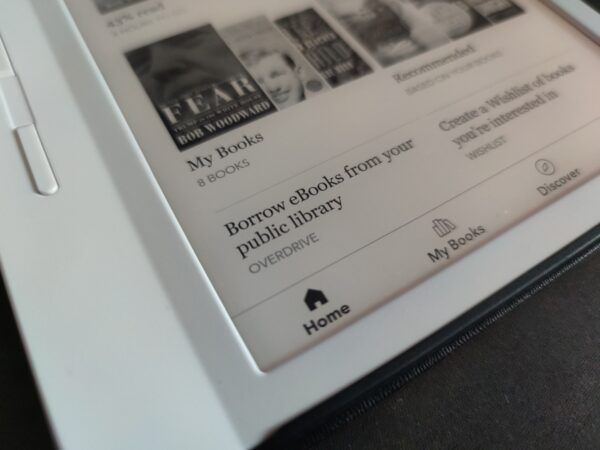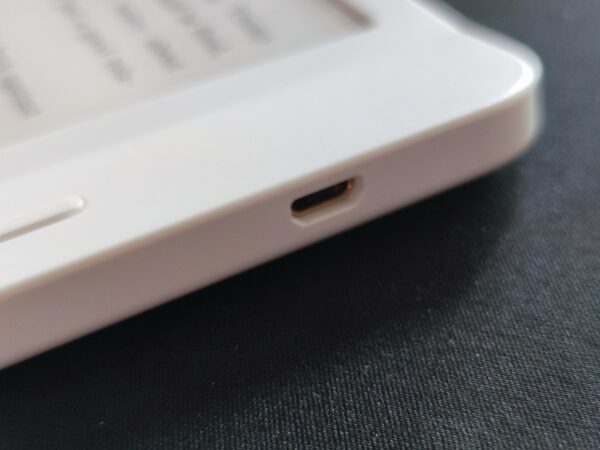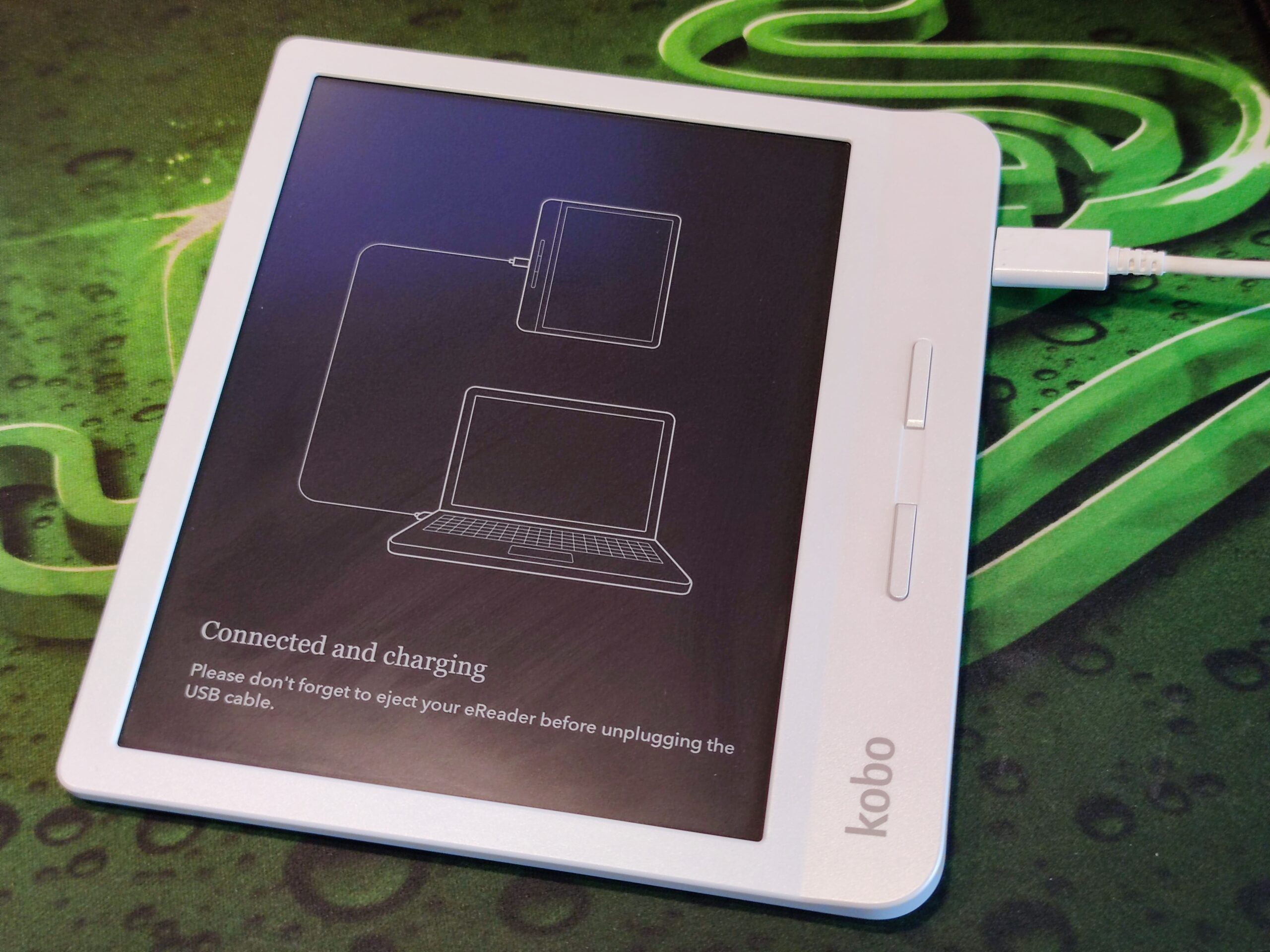 The most useful feature of the Kobo e-reader is the direct connection to the e-books I have borrowed from Singapore's National Library.
I just logged into my eLib app to borrow the books and the digital versions are downloaded via the OverDrive app in the e-reader using the steps described on the library website.

Happily, I can also use the e-reader to read webpages saved from using the Pocket App with my Firefox browser. I just sign into the Pocket App in the e-reader and I can read articles like on a book instead of a webpage.
Despite a mostly positive experience, I do have some complaints. The e-reader's plastic construction feels a bit cheap. There is also no way you could expand the 8GB of storage space, which to be fair, also can potentially store 2,000 to 3,000 books.
Plus, Rakuten has stuck to the old Micro USB port. This means I might need to bring along another cable on my trips in future, since my phone and other recently launched devices have switched to USB-C ports.
The Rakuten Kobo Libra H2O is not cheap, either, but it is competitively priced. At S$279, it seems more attractive than the Amazon Kindle Oasis, which offer similiar specs at S$372.
Add to the fact that I can borrow eBooks from Singapore's local library instead of buying them and the Libra H2O seems a better buy with more savings in the long run.

Another competitor to the e-reader is a tablet that can do more things, from watching Netflix shows to playing a mobile game or two. In comparison, an e-reader like the Libra H20 does not have as many uses but it does what it does very well.
If you are just looking for a device to read comfortably for longer periods of time, clearly, an e-reader is a better choice. The Libra H2O is an attractive option.