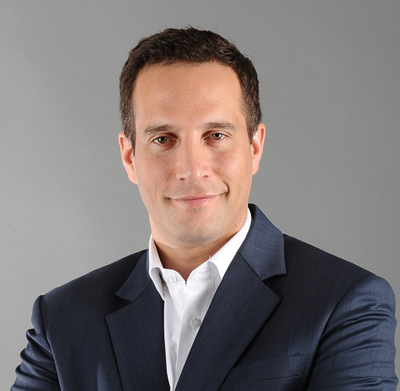 Ask anyone who just bought a newfangled smartphone in recent weeks, and chances are he might take out a Samsung, HTC or Apple gadget from his pocket.
What's the future then for the forgotten BlackBerry, once a must-have for corporate workers, but now a laggard in the smartphone wars?
In the last quarter, the company sold just 6 million phones – the lowest in years – but it managed a profit of US$94 million. Even better yet, it managed to sell a million of the new Z10 touch-screen phone, which BlackBerry has pinned much hope on.
Techgoondu got in touch with Hastings Singh, BlackBerry's vice president and managing director for South Asia (picture above), to look for signs of a turnaround in 2013.
1. Can you share with us what the reception has been like for the Z10 in Singapore and Asia-Pacific so far, in terms of the attitudes of consumers and actual numbers shipped?
2013 marks 10 years that BlackBerry has been growing as a brand in Singapore and we are proud to be introducing BlackBerry 10 during our tenth anniversary. In APAC, BlackBerry 10 has been launched in India, Indonesia, Australia, Philippines, Malaysia and Thailand.
As per our last financial announcement, Q4FY13, globally we had shipped one million BlackBerry Z10 smartphones and are looking towards a strong progress through this quarter.
2. There has been a fair bit of scepticism from industry watchers as well as many users, seeing that many have swapped their BlackBerrys for Android, iOS or even Windows phones. What's your pitch to them?
BlackBerry 10 offers a whole new mobile computing experience that is built from the ground up. It's designed for users who are hyper-connected socially and want to get things done on both their personal and professional lives. This is especially true in a fast paced society like Singapore where mobile users want to multi-task, stay connected and be kept up to speed. BlackBerry 10 keeps you moving with active frames, an enhanced BBM with video and screen share, as well as BlackBerry Hub.
We also recognise the BYOD trend and are building on our strength in communications and security with BlackBerry Balance, which allows your personal information to be separated from your work data. Following the changing trends in the way consumers use their mobile devices, BlackBerry 10 will provide a platform that offers true mobile computing.
3. Some markets in Asia-Pacific have been traditionally strong ones for BlackBerry, like Indonesia. Is this where you will push the hardest for the latest handsets to be adopted? What's the strategy for the region?
Indonesia is a key market for BlackBerry and we're continuing to re-invent the way we do business with our partners and our customers in Asia-Pacific. Our strategy for Asia-Pacific includes investing for long-term growth by forging closer links with local communities & institutions, through the BlackBerry Academic Program and other initiatives in the region.
Also, we're continuing to support our thriving ecosystem of local developers to ensure relevant apps and content are available for BlackBerry, and we're working more closely than ever with local distributors and retailers to ensure our customers have access to the products they want, at the price they want.
4. BlackBerry fans are huge fans of your physical keyboards, but the company chose to release the Z10 before the Q10. To what extent does this signal an overall shift in emphasis on the types of devices BlackBerry wants to market?
We've noticed a shift in the way that consumers are increasingly using mobile devices to consume media, watch videos, read stories online, and that is fuelling strong demand for a full touchscreen device.
However, we still recognise the importance of a great typing experience and we're proud that the Z10 offers the best on the market. The Z10 keyboard on glass allows you to flick words up as you type and adapts to you, so you can type faster and more accurately.
It's important to remember that BlackBerry's heritage lies with its QWERTY keyboards and they remain extremely popular with millions of users. That's why we'll soon be launching the Q10 device, which will also offer the largest touchscreen on any BlackBerry QWERTY device.
5. What is the future of the tablet at BlackBerry?
The BlackBerry PlayBook is still a really important part of our portfolio and we remain very committed to the tablet market. With the BlackBerry 10 platform, we're very focused on developing a next generation BlackBerry smartphone portfolio.
However the BlackBerry 10 platform offers perspectives for the tablet market, which are being explored as a potential asset in BlackBerry's mobile computing strategy.
6. All the talk in enterprise mobility these days is centred on BYOD, or bring-your-own-device. How does BlackBerry 10's new focus on the consumer tie in with the trend?
With BlackBerry 10, our goal is to deliver a state of the art smartphone experience for the consumer that resides within all of us. It has the best mobile browser in the business, a phenomenal typing experience, whether on a touch or QWERTY keyboard, and all the multimedia, games and things that people expect now.
Originally, BYOD was viewed as a way of taking cost out of the business, moving capital expenditure to operational expenditure. But what we've actually seen over the long term is that it's actually increasing cost and complexity.
That's why we've come up with solutions like BlackBerry Balance, which gives corporations the ability to control and protect the information on the device attached to the organisation. It means that you really get the best of both worlds. I believe the completeness of the platform and all the management capabilities are really what will propel BlackBerry to lead in the enterprise.