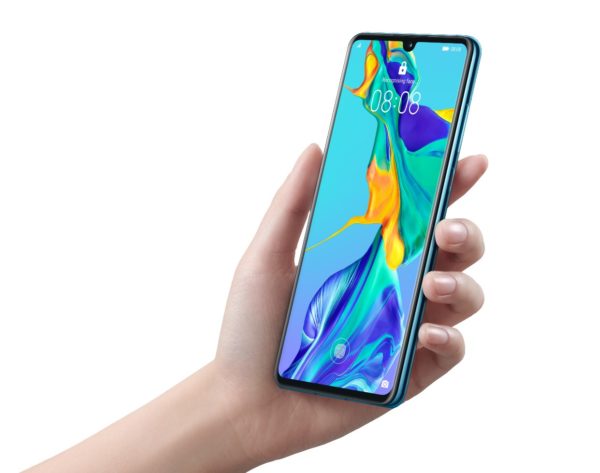 So far, Huawei has stuck to its guns when it comes to pressure from the United States government.
At times defiant, it has also said it had prepared for alternatives to American technology that could be pulled just as it needed these chips and software the most.
Yet, the biggest blow, revealed today by wire agency Reuters, is one that will be hard to overcome in the short term.
Google is reportedly pulling its Android operating system and services such as Gmail and Maps from Huawei, after the Trump administration listed Huawei among companies that could not buy US technology without government approval.
Huawei had previously said it had readied its own chips – in the form of the Kirin series, for example – so it would be ready for a day when Qualcomm or others stopped supplying such chips.
But the Google pullout, which essentially means that Huawei is left with only an open-source version of Android without Google's services or security updates, is not as easy to get around.
Just about any Android user today would expect Gmail, Google Maps and the Play store to be available out of the box, so not having them is a deal breaker for many potential customers of Huawei phones in future.
The only exception would be Huawei's Chinese users, because China's government has banned Google's services and users there rely on localised versions from providers such as Alibaba and Tencent.
The problem is, these services are not so well-known outside China. They have not got the same global reach and scale as Google's, especially in key markets for Huawei, such as Europe, which has fuelled its rise to number two smartphone maker in recent years.
Huawei said two months ago that it had prepared for a day when the US government would pull the rug from under its feet, so it had built its own operating system to rival Google's and Microsoft's.
The question is whether it can convince users to move to its own ecosystem, one which is likely closely aligned with Chinese-based software developers.
For folks who hold deep suspicions of Huawei and China's rise in general, this will be yet another reason to avoid the brand.
Yet, Huawei will think this is a chance for China to lead the race in mobile technology, by pushing ahead with its own ecosystem of services to accompany the hardware that is already winning accolades.
After all, Apple has its own ecosystem too, so why not? Plus, Huawei is eating Apple's market share in its home country.
China's e-commerce services are also leading the world in some areas, such as the ease of transferring money with a simple WeChat message. Why not export this?
Again, the only problem is that they are not quite ready to take on Google on a global scale. If they were to gain traction a few years down the road, possibly in countries where Google isn't so dominant, then perhaps there could be a chance to tip the scales.
However, right now, an Android phone without Gmail, Google Maps and Play store out of the box is a tough sell in markets outside of China.
There could be some workarounds, say, if users could separately download and manually install these Google apps themselves.
For users to go through that inconvenience, however, Huawei has to make phones that are miles better than the rest, say, in mobile photography, an area it has carved a strong niche in.
Fortunately, existing phones such as the P30 Pro are not affected by this turn of events, so you can still buy a Huawei phone today and expect Google updates over time.
Huawei will be keen to make sure the customer experience is more than perfect. Faced with a hostile foreign government, it knows users will be all the more important.
If you speak with Huawei executives, there is frustration that the company is being used as a proxy in a trade war between the world's two biggest economies.
However hard the Chinese company has tried to show that it is independent of the Chinese government, it has never fully shaken off concerns over its ties to the Chinese Communist Party. Its rise is often viewed as suspiciously as China's own ascension into a new superpower.
Seen in that light, the best outcome for Huawei is a sort of compromise, a deal that the two governments can strike soon to get it out of this jam.
ZTE, a fellow Chinese telecom equipment company, almost went bust last year, after a similar ban by the US government stopped it from buying US components it needed for its products.
However, that ban was lifted after ZTE paid a US$1.4 billion penalty for violating sanctions. Unfortunately for the company, it became stuck in the middle of the US-China trade war.
Now, Huawei will wish for a speedier deal so that there isn't a cloud of uncertainty hanging over its future products.
Ironically, for the US, all that pressure to persuade allies against buying Huawei's 5G networks may not have worked as well as by simply blocking the key pieces of software used in the majority of smartphones today. This time, China and Huawei do need to come to the negotiation table.
Is there any downside for US companies? Well, they can be sure Chinese firms will double down on their own R&D in future and reduce their reliance on the US, after this chastising trade war led by the Trump administration.
Some will say this is just payback for all these years of Chinese intellectual property violations, plus the country's decades-long protectionist stance against international companies that had enabled its homegrown Internet companies to grow into today's behemoths.
What will be certain is that the technology world won't be as open as before. This may apply to telecom equipment and smartphones today, but the template set by the Trump administration is one of confrontation, not collaboration, and companies will be wary of being collateral damage.
If the tables are turned in future, as the Chinese government and Chinese companies believe will happen one day, they will point to how they were held hostage by the Americans today. That cannot be good.
No matter which side you are on, the closing off of something as simple as Google Maps will fragment the technology world even further. You can call it a nuclear option.
So many American technology companies were built on delivering innovation to the masses, from PCs to cloud computing. Will partners trust them if they are made to pull up their supply by their government ever so often?
Openness was a key part of these companies, which enabled them to lead the world. This reputation is going to suffer as the US enters into more trade disputes with Trump.
Increasingly, as technology becomes not just a weapon in trade wars but also cyber espionage, picking a vendor or partner is becoming fraught with political risk. That is bad news for innovation.